More than one billion people are facing a severe heatwave across parts of South Asia.
An unusually early heatwave which started in March, has already brought extreme heat to parts of India and Pakistan.
Weather experts are expecting more high temperatures to come.
Temperatures in the Indian capital of New Delhi are at dangerously high levels, causing water sources to dry up, leading to water shortages.
People living in the city's slums are being hardest hit, with many spending hours waiting for water trucks to arrive.
India suffered its hottest March in more than 100 years, and in April, many places reached temperatures above 40 degrees Celsius on most days.
More than 20 people have died since the end of March, according to the authorities.
The severe heat is also affecting wildlife, with birds falling out of the sky due to dehydration and exhaustion.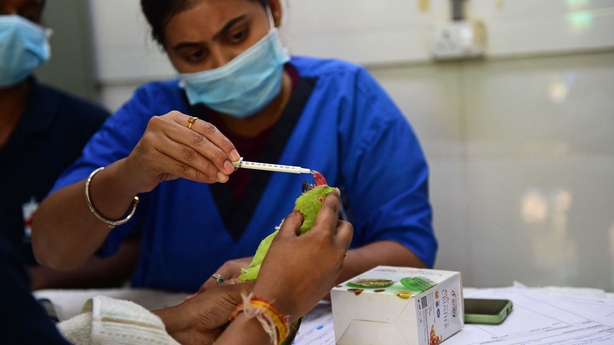 Rescuers in the western Gujarat state said they are picking up dozens of birds that are dropping out of trees everyday.
Those working in the animal hospital managed by non-profit Jivdaya Charitable Trust in Ahmedabad, said they have treated thousands of birds in the last few weeks.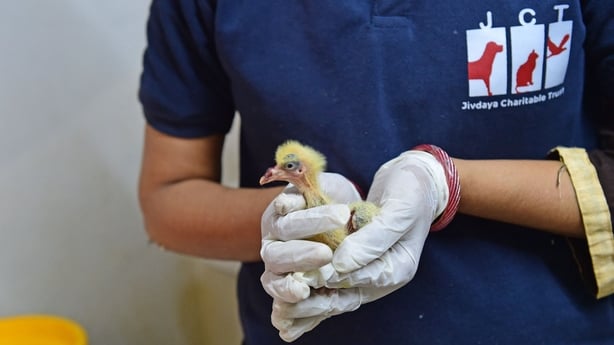 Meanwhile, the Pakistan Meteorological Department has forecast severe heatwaves starting in mid-May, resulting from high pressure in the upper atmosphere.
Daytime temperatures in most parts have remained about nine degrees Celsius above normal.
With scorching temperatures affecting many parts of the country, the climate change ministry has issued a heatwave alert to all provinces.
"The summer season is in progress, so we are expecting that more heatwaves are expected in the month of May and June also," said Mahir Sahibzad Khan, director general with the Pakistan Meteorological Department.
Global bodies had warned of a long and harsh heatwave in the subcontinent, with average temperatures registering an increase of six to eight degrees Celsius.
"Pakistan is in the first ten countries that are more vulnerable to climate change," said Mr Khan.
"In the winter there was less rain, but in March the temperatures were too high and the same routine was then repeated in the month of the April, that was a record-breaking temperature noted in Jacobabad 49 degrees centigrade," he added.
Rainfall figures too have dropped, with 62% less rain so far this year, which has caused rivers and dams to run dry.
Climate scientists say the devastating heatwave that gripped the south-Asian region, especially Pakistan and India, over the last two months was unprecedented, but perhaps far worse is on the horizon as climate change continues rapidly.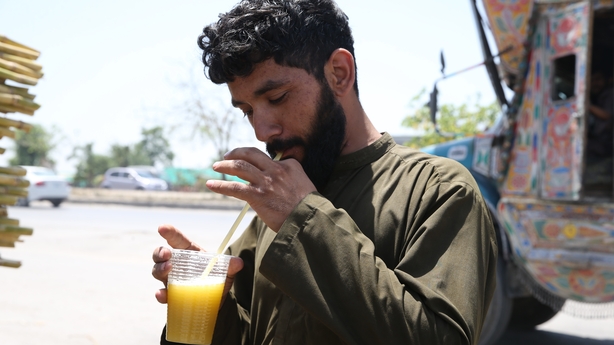 In Islamabad's bustling marketplace, stall owners have set up a stall of "lassi", a traditional local drink, prepared with yogurt, milk, sugar and ice, which is one of the most popular in the market as it helps pedestrians cool off a bit from the scorching heat.
The problem for Pakistanis has been aggravated by prolonged power outages, while the early onset of summer has badly affected the country's wheat crop, posing a threat to human health and agricultural output.
Experts say heatwaves are bound to become a recurrent feature in the years to come.
They believe governments should do more to provide technical assistance to provincial and local authorities to enable them to adapt to new climate realities.