A Russian-based military expert has said "bad military planning" has resulted in the nation's tanks being "stuck in mud" in north Ukraine and the country's economy facing "meltdown" due to the to-date faltering invasion of Ukraine.
Russia's defence ministry today said that 498 Russian soldiers had died in Ukraine and another 1,597 had been wounded since the beginning of Moscow's military operation there, according to Russia's RIA news agency.
It was the first time that Moscow had put a figure on its casualties since it started the invasion on Ukraine last Thursday.
Moscow-based defence analyst Pavel Felgenhauer said Russian president Vladimir Putin is in a "very dangerous dog house" over the situation, saying he has made a series of miscalculations over the war.
Speaking on RTE Radio's News At One programme, Mr Felgenhauer said Russia expected to have "tacit agreement" from some Ukrainians for a change in leadership in the country.
But instead, he said, a forceful resistance coupled with poor tactical planning has put Russia in jeopardy.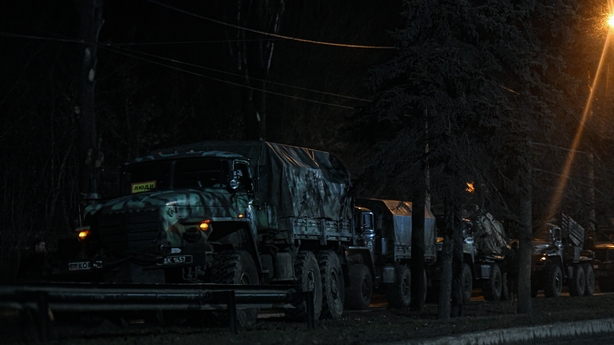 "Apparently they believed or maybe had some tacit agreement with some Ukrainian military or opposition that there's going to be some kind of swift surrender - Putin said publicly the military to over topple and then he'd have agreement with them," he said.
Mr Felgenhauer said "bad military planning" on the northern front has resulted in Russia's attack "faltering".
"The so-called Russian column north east of Kyiv, it's not a column, they're simply stuck in the mud tight to a very narrow winding road and they can't spread out into the field because the fields are dirt and even tanks get stuck out there and the snow is melting," he said.
"This is an actual disaster happening," he added.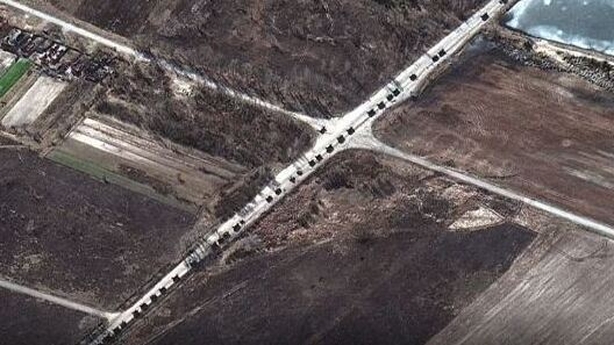 "They waited until immediately after the Olympics and then moved swiftly, but apparently not swiftly enough - and now the Russians are stuck. That's not a very good predicament," he said.
However, he sounded a word of warning, saying: "You don't have to teach Russian generals how to take cities."
"All of them were in tours in Syria and they can liberate cities by turning them into a pile of rubble" if they are forced to do so, he added.
Today, Russia has claimed to have seized the port of Kherson, but Ukraine forces have said street battles in the city continue.