Europe is facing its biggest humanitarian crisis in many years following Russia's invasion of Ukraine, and the number of Ukrainians internally displaced by the strife could be more than 7 million, the EU's executive has said.
"We are witnessing what could become the largest humanitarian crisis on our European continent in many, many years. The needs are growing as we speak," said Janez Lenarcic, European Commissioner for Humanitarian Aid and Crisis Management.
"So for the humanitarian situation overall, the currently expected number of displaced Ukrainians is over 7 million," he told a news conference in Brussels after a special meeting of EU member states' interior ministers to discuss the crisis.
Citing UN estimates, he said around 18 million Ukrainians will be affected by the conflict in humanitarian terms in the country or neighbouring countries, 7 million internally displaced and 4 million who flee the country as refugees.
"Even though these are very rough estimates, the figures are huge, and we have to prepare for this kind of emergency, which is of historical proportions," Mr Lenarcic added.
Earlier, the UN refugee agency said that more than 368,000 people had fled Ukraine since Russia invaded on Thursday.
"The current total is now 368,000 and continues to rise," United Nations High Commission for Refugees or UNHCR said in a tweet, adding the new figure was based on "data made available by national authorities".
A large number of those escaping to neighbouring countries have crossed over into Poland, where the authorities have counted some 156,000 crossing since Thursday.
Border guards counted around 77,300 arrivals from Ukraine yesterday alone.
People have have arrived in cars, in packed trains and even on foot.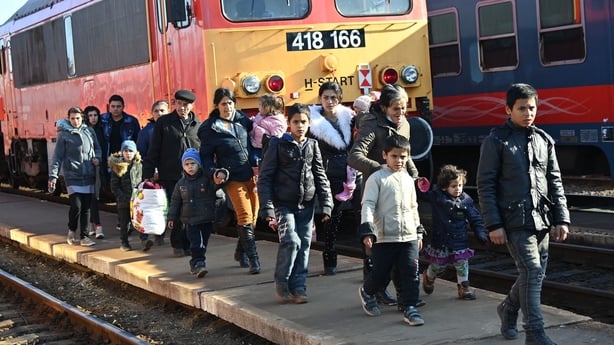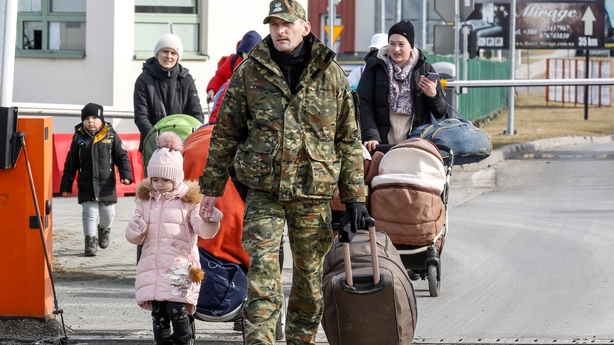 Those who arrive with nowhere to go can count on the help of volunteers - both members of NGOs and private citizens.
Others have also headed to Moldavia, Hungary, Slovakia and Romania.

Pope Francis called for humanitarian corridors to help refugees out of Ukraine and said those who make war should not be deluded into thinking that God is on their side.
Speaking to people in St Peter's Square, some holding large Ukrainian flags, Pope Francis also said his "heart is broken" by the war and condemned those who "trust in the diabolic and perverse logic of weapons".
"They don't consider the everyday lives of people but put partisan interests before everything and trust in the diabolic and perverse logic of weapons, which is the furthest thing from God's mind."
Noting the Ukrainian flags below, he said "Praised be Jesus Christ" in Ukrainian.
Speaking in an impassioned voice, said he was moved by images of elderly people seeking refuge and mothers escaping with their children.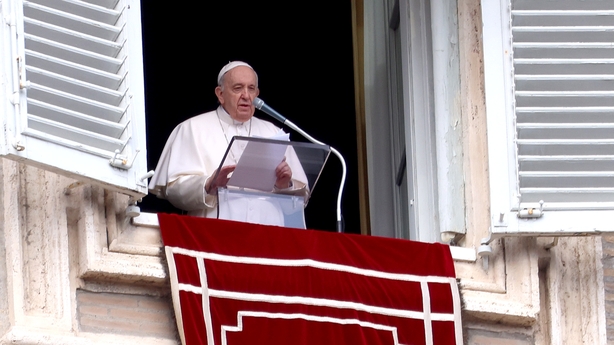 "They are brothers and sisters, for whom we must urgently open humanitarian corridors. They must be welcomed," he said.
"May the weapons fall silent. God is with the peacemakers, not with those who use violence ... It is the people who are the real victims, who pay for the folly of war with their own skin."
Yesterday, the Pope called Ukrainian President Volodymyr Zelensky and expressed his "most profound pain" for the country's suffering.
The day before he made a surprise visit to the Russian embassy to relay his concern over Russia's invasion of Ukraine to Moscow's ambassador, in an unprecedented departure from diplomatic protocol.
Pope Francis was to have gone to Florence today to close a meeting of mayors and bishops from the Mediterranean area but stayed in the Vatican after a flare up of pain in his knee. He also will have to miss Ash Wednesday services in a Rome church.