The first six weeks of 2022 have been the deadliest in over a decade for the media in Mexico.
Five journalists have been murdered, two survived an attack, and several others reported death threats.
Seasoned reporters, all too familiar with the risks involved with their profession in Mexico, are rattled.
Who are the journalists murdered so far in 2022?
February 10 - Heber Lopez, director of Mexican online news site Noticias Web, was shot dead. He was attacked at his office in Salina Cruz, in the southern state of Oaxac. Two suspects have been arrested.
January 31 – Roberto Toledo was killed in a car park by three gunmen in Zitácuaro. His reporting work for local news website Monitor Michoacán focused on cases of corruption.
January 23 - María de Lourdes Maldonado López was murdered outside her house in Tijuana with a single gunshot to the face. There had been two attacks against her vehicle in 2019 and she had publicly requested protection from President López Obrador at one of his daily press conferences saying she feared for her life. Three suspects were arrested on 9 February.
January 17 - Alfonso Margarito Martínez Esquivel, a freelance photojournalist in Tijuana, Baja California, who documented crime scenes, was shot dead.
January 10 - José Luis Gamboa Arenas, an independent journalist who founded and edited the news website Inforegio, was discovered with fatal stab wounds in Veracruz, a notoriously violent and corrupt region.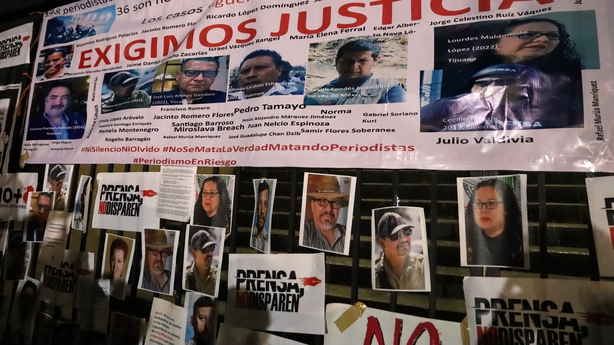 Why are so many journalists assassinated in Mexico?
Mexico is an historically hostile environment for working journalists. Between 2000 and 2021, 145 journalists have been murdered.
It has one of the highest levels of impunity - failure to penalise perpetrators of crime - in the world, especially when it comes to crimes committed against freedom of expression.
With impunity levels of around 99%, it means journalists can be 'silenced' pretty much without consequences.
Every 14 hours a journalist or media outlet in Mexico is attacked because they are doing their job, according to human rights organisation ARTICLE19.
Its data shows the majority of attacks against journalists - around 40% to 45% every year - are carried out by public servants.
Protection and Defence Officer at ARTICLE 19 in Mexico City, Paula Saucedo, said there has been an escalation in violence and stigmatisation against the press.
The organisation is contacted by media workers daily, and registers 15 to 17 attacks monthly. During the first 20 minutes of our call, Ms Saucedo saw two cases coming into the system.
"To cover security and corruption is very risky, or very dangerous for journalists. So, if you link that with the fact that the majority of the attacks are perpetrated by public servants, coupled with the high impunity, you can understand why it's so easy to attack the press in Mexico," said Ms Saucedo.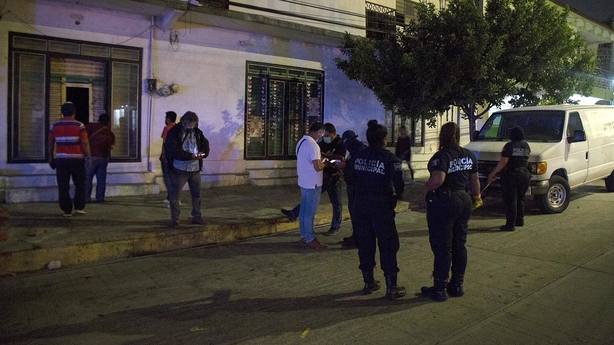 Why has the number of media-related murders increased this year?
Ms Saucedo said there's not one clear answer, but she believes the stigmatisation of the press has increased further since former US President Donald Trump refused to accept President Joe Biden's victory, and that his message against migrants "gave a free pass to attack these people".
"I think in Mexico, the fact that the president is stigmatising the press is also justifying violence against the press. Every year is getting worse and worse," she said.
What impact have death threats on the work of journalists?
There's one official 'Silenced Zone' in the northern state of Tamaulipas. This is an internationally recognised, highly dangerous area for the exercise of freedom of expression. Here, it can be a case of silence or death for media workers.
But Ms Saucedo said they can see this happening elsewhere unofficially, for example, in Zacatecas which is one of the most dangerous states. It is known for having 'cartel rules' and intimidating journalists.
"Either they're not telling us when they're being attacked, or they're just not reporting things that could cause them a violent reaction," she noted.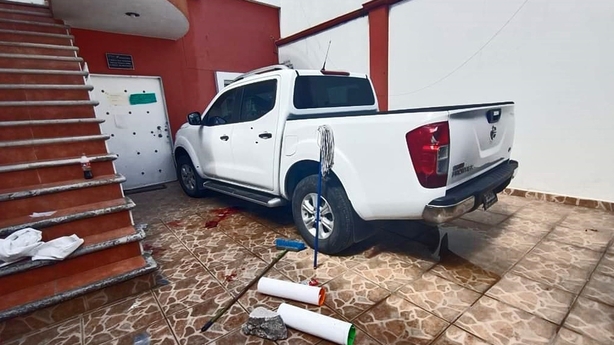 What is it like to work as a reporter in Mexico?
There is plenty of criticism levelled at journalists. It comes from the government, supporters of the government and random private interest groups that could be affected by media coverage.
Andalusia Knoll Soloff is an independent multimedia journalist in Mexico and founder of Frontline Freeland Mexico. Originally from New York, she has been working in Mexico for the past 11 years.
Ms Knoll Soloff said the threats she has experienced have not stopped her working, but she has reported them and blocked online accounts.
She said: "One is just the risk of [being] in a place that's generally violent.
"Then there's a more directed kind of threat, where you can tell that people don't want you reporting on certain issues.
"They don't outright tell you they're going to kill you if you don't leave, but it's clear they don't want you there."
She added: "And then repeatedly, there are online threats that I think are often targeted more towards women."
Who faces the biggest risks and threats?
Ms Knoll Soloff said she has numerous privileges being from the United States and working for international outfits as she is offered better working conditions and protections.
"The journalists who are most threatened in Mexico are not the more well-known, they are journalists who generally work for local outlets and receive really low wages.
"I think it's important to note that, while it is dangerous to be a journalist in Mexico, especially for anyone who covers security and human rights issues, we are not all at the same risk," she said.
There is a federal protection mechanism in place, but it is reactive rather than preventive and many journalists don't trust what they describe as a flawed, bureaucratic system.
María de Lourdes Maldonado López was enrolled for protection when she was murdered on 23 January.
"I have talked to journalists who have been working for 20 years and they tell me they have never been as scared as they are right now," said Ms Knoll Soloff.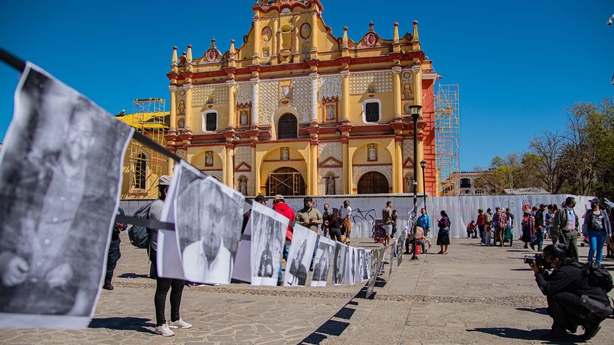 Are these murders being investigated and solved?
More than 90% of murders of journalists and human rights defenders remain unsolved in Mexico.
But right now, there is a lot of social pressure on the government to investigate these murders.
They have received global attention and there was a massive mobilisation from journalists with protests in more than 65 cities across Mexico.
In 2020 and 2021, the Committee to Protect Journalists (CPJ) documented 18 reporters who were killed in Mexico, that is an average of one murder every six weeks. This year, alone there have been five killings in the past weeks.
Natalie Southwick, CPJ's Latin America and Caribbean programme coordinator, said the situation is really hitting a critical tipping point.
"So far, we haven't seen encouraging signs that authorities either at national level or certainly state level are taking this as seriously as they should.
"If this latest wave of violence against the press doesn't convince them to act, it's hard to imagine what will," she said.
Is Mexico the deadliest place for journalists to work?
Mexico is the deadliest region in the western hemisphere. Globally, India and Mexico topped the list of countries with the most media worker deaths, according to the CPJ's report, 'Attacks on the press: The deadliest countries in 2021'.
Other countries where journalists face the most danger include Myanmar and Afghanistan.
"Countries that are active conflict zones tend to be the ones where there are higher rates of journalists who are killed," said Ms Southwick.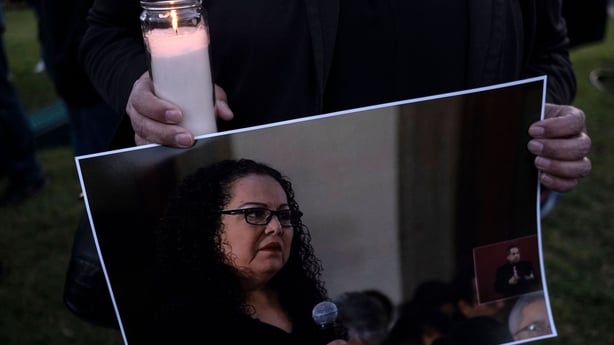 What impact does killing journalists have on a local and a global level?
When a journalist is murdered, it has broader repercussions than just the individual or their community.
While on a micro level, it might be about a particular journalist or what they are reporting on, the problem is more about trying to restrict access to information.
"It's trying to silence people that are looking into exposing corruption, revealing the truth and it's also sending the message to other journalists that they might be next," said Ms Southwick.
"Murder is the most extreme form of censorship, but there are plenty of other tactics at the disposal of those who want to do harm to journalists," she added.
Globally, 293 journalists were in prison in 2021, with China the worst offender.
Ms Southwick noted: "I think what is especially concerning about cases where journalists are imprisoned is that it comes either directly or indirectly from the State.
"You're either having a government actively bringing charges against a reporter, or you have a legal structure and a judicial system that enables other people to do so."
How can media workers be better protected?
It is time for authorities to take threats against journalists seriously and to implement effective protection mechanisms, investigate cases properly and recognise the important role the press has in society for democracy.
Ms Southwick said the CPJ wants countries to examine their laws to ensure there is no legislation that is criminalising the act of journalism.
"Criminal defamation laws are something that facilitate the criminalisation of speech and allow people to try to put journalists in jail for something they have written.
"But there are other laws as well that restrict the work of journalists and pose a threat to them and their sources," she warned.