Australia has reported a student with no history of foreign travel had tested positive for the Covid-19 Omicron variant, the country's first detected case of community transmission.
The case, detected in the country's largest city Sydney, comes despite a ban on non-citizens entering the country and restrictions on flights from southern Africa, where the variant was first detected.
New South Wales Health said "the case has no overseas travel history or links to people with overseas travel history" but stressed that further investigations and contact tracing were under way.
Australia has detected nine other Omicron cases, but all were detected in incoming travellers.
The latest case raises the possibility that Omicron may already be spreading more widely in the community.
The student's Regents Park Christian School in the west of Sydney has been closed and the family is said to be in quarantine.
Australia currently records around 2,000 Covid cases a day.
Besides vaccinations, the virus' spread has been limited by two years of border closures, lockdowns, aggressive testing and tracing as well as local travel bans.
Authorities have expressed confidence that with 87% of people over 16 years old vaccinated, the country is well placed to deal with the new variant.
Hospitalisation rates are currently low, and the pandemic death toll stands at 2,021.
The severity of Omicron is not yet known and it is also unclear whether it could render existing vaccines less effective.
But there are concerns the variant could be more transmissible than the dominant Delta strain.
---
Read more:
Latest Covid-19 stories
---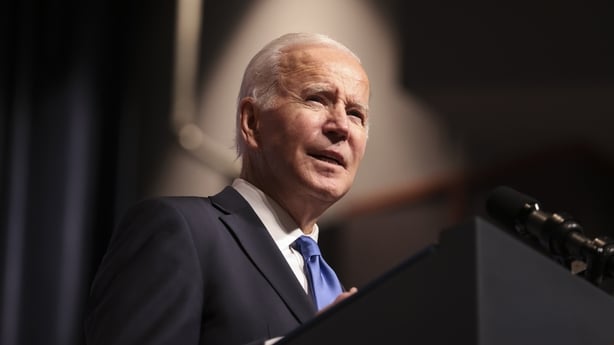 Biden opens winter battle against Covid as US braces for Omicron

US President Joe Biden announced a winter campaign against Covid-19, with new testing requirements for travelers and a surge in vaccination efforts as the new Omicron variant threatens to revive the pandemic.
Urging the nation - in particular his political rivals - to unite behind the strategy, Mr Biden unveiled a raft of actions designed to tamp down Covid-19 in the coming months, as the latest Omicron variant spreads worldwide.
"It's a plan that I think should unite us," he said.
"I know Covid-19 has been very divisive. In this country, it's become a political issue."
"A sad, sad commentary. It shouldn't be, but it has been."
Ten cases of the new strain have so far been confirmed in the US, including five in New York, one in Los Angeles county and one in the Pacific island state of Hawaii.
The Hawaii case and one in Minnesota both involved residents with no recent international travel history, signaling the strain is already circulating inside the country.
"This is a case of community spread. The individual has no history of travel," the Hawaii Health Department said.
Mr Biden's updated actions include the requirement that all inbound international travelers be tested within one day of flying.
This will apply to all travelers, both American and foreign, regardless of vaccination status, a US official said.
For domestic travelers, Mr Biden will announce he is extending a mask mandate on airplanes, trains and other public transport through mid-March.
White House spokeswoman Jen Psaki told reporters testing and vaccine requirements could eventually be added to domestic flights too.
"Nothing is off the table," she said.