Ethiopia has entered its second year of civil war, as government forces, bolstered by soldiers from neighbouring Eritrea, clash with those loyal to the Tigray People's Liberation Front – with the conflict centred in the northern Tigray region.
Thousands of people have been killed in the conflict, an estimated two million people have been displaced and millions more are hungry. Last week, new research showed that almost 200 children had died of starvation in hospital in recent weeks.
A survey of 14 hospitals in the Tigray region found that over 186 deaths had been registered in children under five - fatalities caused by severe acute malnutrition.
According to the UN, atrocities have been committed on both sides, which could amount to war crimes or crimes against humanity. Earlier this month, the Ethiopian government imposed a state of emergency rule, as Tigrayan forces march towards the capital, but how did this conflict begin, and why is it proving so hard to resolve?
---
Just two years ago, Ethiopia's Prime Minister Abiy Ahmed was awarded the Nobel Peace Prize for his efforts in brokering a long-elusive peace deal with neighbouring Eritrea. Having been elected in 2018, the then 41-year-old was seen as a reformer, who embarked on a whirlwind of change.
Political prisoners were released, independent media were given greater freedom and a woman was elected president for the first time by parliament.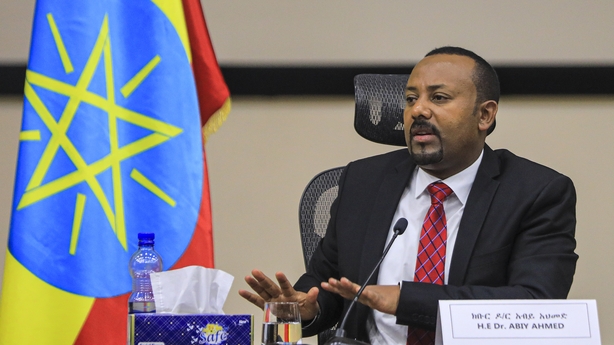 Prime Minister Abiy brought about sweeping political change, establishing the Prosperity Party. The stated aim was to bring together various factions in a country that's long been run along a federal model.
Africa's second most populous nation, with a population of almost 110 million people, Ethiopia is made up of ten regions with much autonomy. For close to 30 years, the Tigray People's Liberation Front led Tigray and was the dominant force in government. However, the TPLF refused to join the Prosperity Party, withdrawing north to its traditional base.
In September 2020, Tigray held regional elections in defiance of the federal government, which called the vote illegal – escalating tensions between both parties.
Then on 4 November 2020, after the TPLF was accused of attacking military bases in the region, Ethiopian federal forces launched an attack in Tigray, starting a civil war which has been ongoing for over a year.
For its part, the TPLF says it seized military equipment and took thousands of soldiers prisoner, because Mr Abiy was preparing to send troops into the region.
Prime Minister Abiy quickly claimed victory after securing the capital Mekelle, and said his troops had neither destroyed the city nor killed a single civilian in the region. However, this claim of victory was premature, and the fighting continued.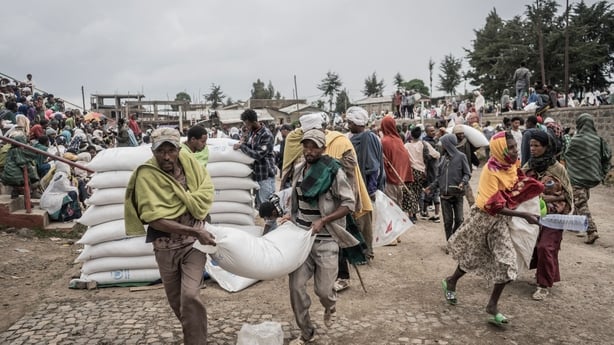 The TPLF was joined by the Omoro Liberation Army, while federal troops were bolstered by soldiers from Eritrea, historical enemies of the TPLF. Tens of thousands of civilians fled the conflict, moving east, deeper into Tigray.
As they fled, some fertile fields were claimed by the Amhara, another ethnic group. Some fleeing Tigrayans accused the Amhara forces now in control of rape, killings and looting - accusations the Amhara deny.
Ethiopian Journalist Zecharias Zelalem says civilians were quickly caught up in the conflict.
"Almost from the get-go [there were] reports of horrific atrocities. Rape, weaponised rape of women, mass killings, extrajudicial killings across the Tigray region began emerging almost as quick as the conflict began," he said.
"But at the beginning, of course with no communications, no phone or internet services for journalists, it was almost impossible to verify some of the very harrowing accounts, but as time went on satellite imagery, mounting testimony, and video and photographic evidence smuggled from the region highlighted just how grim things have gotten...[it's] a devastating conflict."
Eritrean involvement
For months, Prime Minister Abiy denied that Eritrean soldiers were involved in fighting the 250,000-strong Tigrayan Defence Forces, admitting only in March that Eritrean forces had entered Tigray. In a parliamentary address that month, he also acknowledged for the first time that atrocities, including rape, had been committed during the fighting, and promised that the perpetrators would be punished.
In April, the US State Department said it had not seen any evidence of Eritrean forces withdrawing, despite claims of same, saying it was a precondition for peace as well as vital for the restoration of humanitarian aid.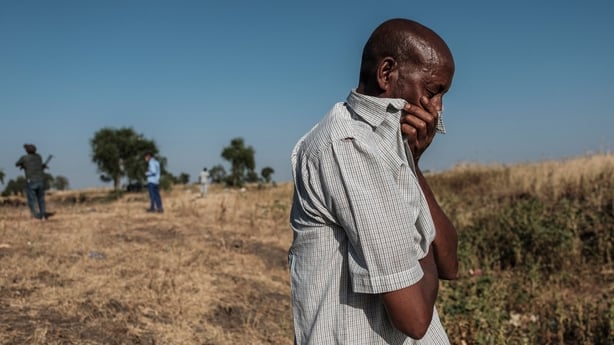 In a region so heavily dependent on aid, the interruption of goods and services has had devastating consequences. Most of the 5.5 million people in Tigray are in need of food aid, with hundreds of thousands facing famine conditions, though the Ethiopian government denies this.
Zecharias Zelalem says that according to some reports, "dozens to perhaps 50 or 100 people [are] dying of starvation on a daily basis in the Tigray region, and that could be a conservative estimate, because... much of the war-torn region remains inaccessible to aid agencies, to journalists and to international observers".
"So, the Ethiopian Government does face accusations of prohibiting access to entire swathes of the region. The Ethiopian government, for the sake of its war interests, is part of the problem and not the solution.
"And this is something that's corroborated widely by aid agencies. So, all in all, it's exacerbating the humanitarian crisis, which is arguably today among the worst in the world."
In June, UNICEF accused Ethiopian government troops of dismantling its satellite communications in the UN Children's Fund Tigray office. The following month, the UN warned that over 100,000 children could face life-threatening severe acute malnutrition in Tigray in the following 12 months – more than 10 times the usual annual toll.
UNICEF warned that almost half of pregnant and breastfeeding women are acutely malnourished, suggesting that they could face more pregnancy-related complications, an increased risk of maternal death during childbirth and the delivery of low-birth weight babies, who are much more prone to sickness and death.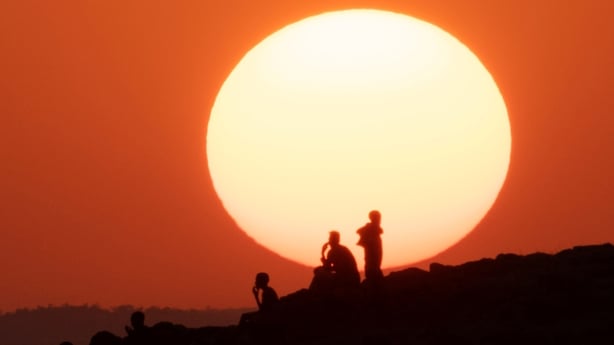 The same month, Mr Abiy's Prosperity Party won the most seats in Ethiopia's parliamentary election, a victory that assured him another term in office.
Mr Abiy hailed the vote as the country's first free and fair election after decades of repressive rule. However, an opposition boycott, war, ethnic violence and logistical challenges overshadowed the election in some areas, while voting did not take place in three of Ethiopia's 10 regions.
Access for aid
The blockade of humanitarian aid continues, with the World Food Programme saying that 100 food trucks are needed daily to meet with demand in Tigray, a fraction of which are getting in.
Ethiopian federal forces continue to restrict access to Tigray for NGOs. WFP said up to seven million people are in dire need of food assistance in Northern Ethiopia. Conflict is intensifying in the Afar and Amhara regions – pushing a further 1.7 million people into a hunger crisis, in addition to 5.2 million people in Tigray.
Between mid-July and the beginning of September, WFP estimated that 335 food trucks made it in to the region – less than 10% of the requirement.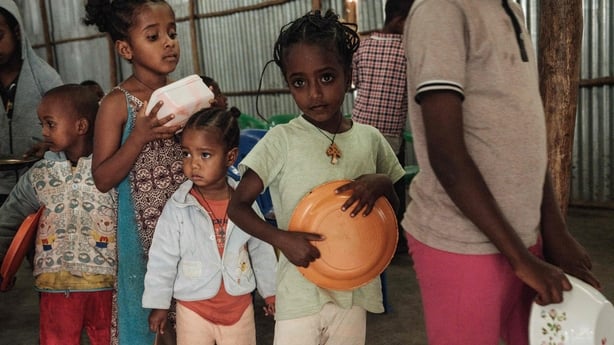 Meanwhile, the fighting continues, bringing with it reports of gang rapes, targeted massacres and looting.
Earlier this month, the UN high commissioner for human rights, Michelle Bachelet said: "While the majority of the violations documented between November 2020 and June 2021 appear to have been committed by Ethiopian and Eritrean forces, we have since then seen an increasing number of allegations of human rights abuses by Tigrayan forces, as well as continued reported violations by Ethiopian and Eritrean defence forces."
Speaking at a news conference in the country's capital city Addis Ababa on the same day, Ethiopia's UN Human Rights Commission Chief, Daniel Bekela said: "Various acts of sexual and gender-based violence including rape, gang rape, intentional transmission of HIV virus, were committed by all parties to the conflict.
"Women and girls whose male family members were Tigrayan combatants, were targeted by the EDF (Eritrean Defence Forces), the Eritrean forces, and wives of the ENDF (Ethiopia's National Defence Force), the wives of the Ethiopian forces soldiers, were similarly targeted by the Tigrayan forces for sexual and gender-based violence."
'No saints in this war'
Mr Zelalem says there have undoubtedly been atrocities committed on both sides, but there are problems with the UN Human Rights report, as it was prepared in conjunction with the Ethiopian government.
"Human rights organisations, the likes of Amnesty International and Human Rights Watch, they will agree with the assessment that all sides have committed human rights abuses, but they will particularly highlight the scale of those committed by Eritrean forces, who are said to have committed some of the worst atrocities, including the massacre of hundreds of men and boys in the town of Axum on November 28th, 2020.
"There are no saints in this war. All of the factions have created horrendous crimes at one point period of time or another."
At the start of November, US President Joe Biden announced further sanctions against Ethiopia by removing the east African country from the US duty-free trade program known as the African Growth and Opportunity Act (AGOA).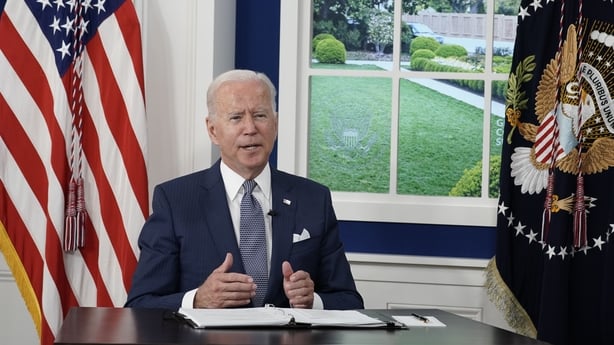 The sanction will go into effect on 1 January, with Mr Biden's administration accusing Ethiopia of "gross violations" of human rights.
In the days that followed, thousands of pro-government protesters gathered in Addis Ababa, chanting anti-American slogans. The protest, promoted by the government, came after Tigray forces, along with other armed groups, seized cities across the country and threatened to march on the capital.
A state of emergency
Prime Minister Abiy has declared a state of emergency and encouraged the nation to take up arms against the TPLF.
In a speech marking a year since the outbreak of war, he said: "This pit, which is dug very deep, will be where the enemy will be buried, not where Ethiopia disintegrates.
"We will bury this enemy with our blood and bones and make the glory of Ethiopia high up again."
Asked about Mr Abiy's legacy, Mr Zelalem says there is no doubt his legacy will be shaped by the Civil War, which, he adds, that it is hard to say if it will recover from.
He says that watching events unfold from abroad (like many journalists, he had to leave Ethiopia for his own safety) is heart-breaking, particularly considering the feelings of hope around the election of Abiy Ahmed in 2018.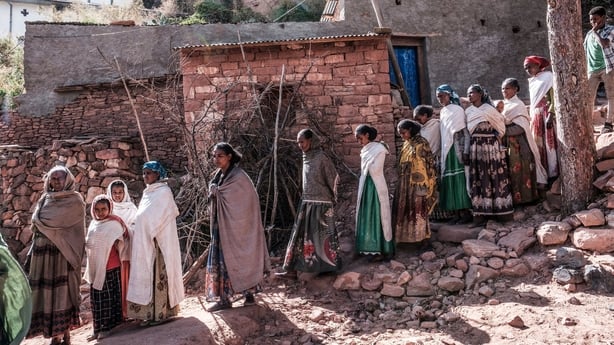 Mr Zelalem says there is a very real danger that the devastating famine of 1984 will be repeated.
"That famine was a man-made famine by the communist regime of the era," he said.
"We have something eerily similar occurring today in the Tigray region. It's not a famine caused by drought or by climate change. It's actually a famine caused by leaders and military leaders out of spite out of retribution and for the sake of military advances."