The driver of the car that ploughed into a Christmas parade in Waukesha in the US state of Wisconsin, leaving five dead and 48 injured, will be charged with intentional homicide, police have said.
The SUV was driven at speed through barricades and into a Christmas parade in Waukesha yesterday.
Waukesha Police Chief Dan Thompson identified the driver as 39-year-old Darrell Brooks and said he was not being pursued by police when he drove his red SUV into the parade.
"We are confident he acted alone. There is no evidence that this a terrorist incident," said Chief Thompson, adding that police believed the suspect was involved in a domestic dispute shortly before the incident.
A video posted online showed a red SUV driving through the parade, appearing to run over more than a dozen people before crowds ran from footpaths to offer assistance.
Chief Thompson said an officer fired shots at the vehicle and no bystanders were injured.
Police did not believe shots had been fired from the vehicle, contrary to earlier reports, he added.
Video on social media appeared to show police firing on the vehicle as it crashed through street barriers.
Witnesses described an appalling scene on Main Street, where school bands and other groups were marching before spectators lining the road.
Mobile phone footage shows the moment just before a vehicle was driven into a Christmas parade in the US state of Wisconsin, killing at least five people | Read more: https://t.co/5rTBhoM7cG pic.twitter.com/y9AocOfmoo

— RTÉ News (@rtenews) November 22, 2021
Sandra Peterson, a spokeswoman for the Milwaukee Catholic church, said one of its priests was injured, "as well as multiple parishioners and Waukesha Catholic school children".
Witness Angela O'Boyle, whose apartment overlooked the parade in the Milwaukee suburb, told CNN: "All I heard was screaming and then people yelling out their children's names."
Angelito Tenorio, running for Wisconsin state treasurer, told the Milwaukee Journal Sentinel that he "saw an SUV cross over, just put the pedal to the metal and just zooming full speed along the parade route".
"Then we heard a loud bang, and just deafening cries and screams."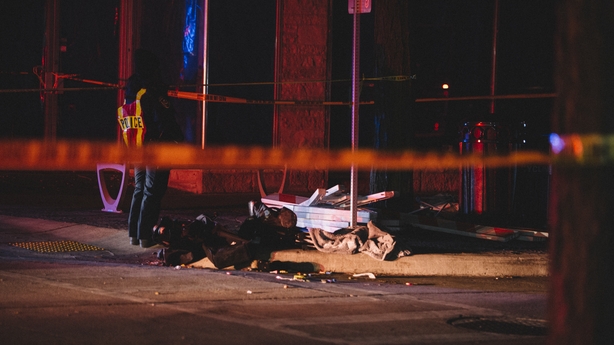 The Children's Wisconsin hospital officials said at a briefing they treated 18 children, including six who remained in critical condition and three in serious condition today. The rest were in fair condition or released. The hospital made no mention of any fatalities.
Dozens of orange evidence circles were painted on the street today and most shops were closed in the city's downtown district.
The FBI is assisting local police in their investigation.
"It was terrifying," said Waukesha resident Brian Hoffman, 33, who was present at the time of the incident.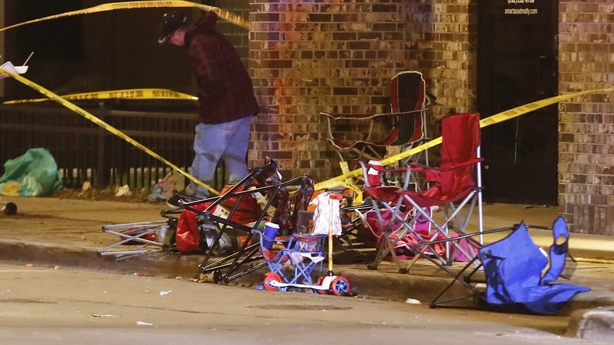 Waukesha Mayor Shawn Reilly called it a "horrible and senseless" act, while Wisconsin Governor Tony Evers ordered flags across the state to be lowered to half mast.
"We continue to pray for the Waukesha community and the kids, loved ones, and neighbours whose lives were forever changed by an unthinkable tragedy last night," Mr Evers tweeted.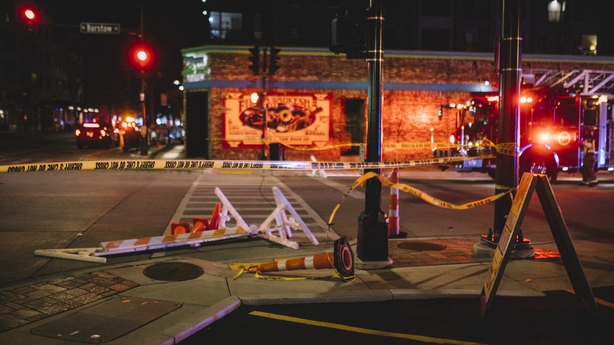 Schools were closed in the area and additional counsellors will be available for students, the district superintendent of schools said. Waukesha authorities said a fund for the affected families had been set up.
White House spokesperson Jen Psaki said President Joe Biden had been briefed on the "tragic situation" and federal officials were offering assistance.