US President Joe Biden has resumed presidential duties after he earlier transferred power to Vice President Kamala Harris while he was under anesthesia for a routine colonoscopy, which is a part of his annual physical.
Presidential power has been transferred to the vice president before, when President George W Bush had colonoscopies in 2002 and 2007, and the transfer adheres to the process laid out in the Constitution, Ms Psaki said.
The White House said Ms Harris held the presidency for 1.25 hours.
Mr Biden, who turns 79 on Saturday, is the oldest person to take office as president in US history.
Although speculation has persisted about whether he will run for re-election in 2024, he has said he expects to seek a second term alongside Ms Harris.
Ms Harris, 57, is the first woman to hold the US vice presidency and made an unsuccessful bid for the Democratic Party nomination in 2020, before being picked as Mr Biden's running mate.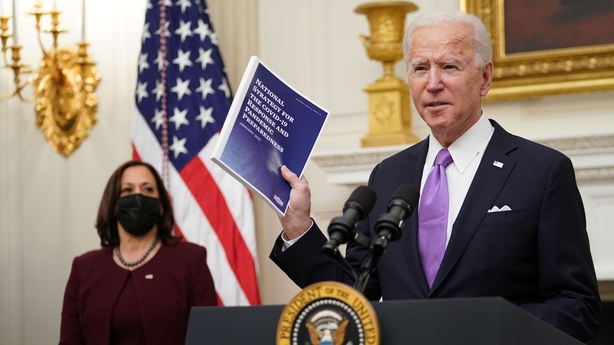 The White House also said earlier this year that the results of Mr Biden's eventual checkup would be made public.
In a letter released by his election campaign in December 2019, Mr Biden's physician had described him as "a healthy, vigorous, 77-year-old male, who is fit to successfully execute the duties of the presidency."
Mr Biden does not smoke or drink, and prior to his election worked out at least five days per week, according to the letter.
He was vaccinated early on against Covid-19, and received a booster shot in September.