Ten thousand Yemeni children have been killed or maimed since a military coalition led by Saudi Arabia intervened six years ago, according to UNICEF, the United Nations children's agency.
It has been called the most difficult place in the world to be a child and UNICEF warns the situation is deteriorating still further.
Military intervention in Yemen began in March 2015 after the Iran-aligned Houthi group ousted the government.
The conflict, seen in the Middle East as a proxy war between Saudi Arabia and Iran has killed tens of thousands and left 80% of the country's population needing humanitarian aid in order to survive.
Calling the latest figures on child deaths and injuries "a shameful milestone" UNICEF spokesperson James Elder said that, having just returned from a visit to Yemen, he had found a country on the brink of collapse.
He said that Yemen's humanitarian crisis was the world's worst and had been exacerbated by four elements which had all converged at the same time; a violent and protracted conflict, economic devastation in the country, shattered services such as health, education and nutrition, a critically underfunded UN response to the crisis.
Four out of every five children - a total of 11 million - need humanitarian assistance in Yemen, while 400,000 are suffering from acute malnutrition and more than 2 million are out of school, Mr. Elder said.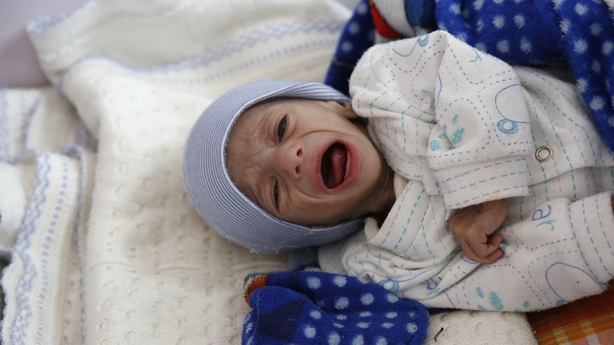 The war, in what is one of the Middle East's poorest countries, has devastated the economy and depleted foreign exchange reserves.
UN-led efforts to engineer a nationwide ceasefire have stalled as both Saudi Arabia and the Houthis both resist compromise to end more than six years of a war that has caused untold suffering.
Last month, Yemen's Minister of Foreign and Expatriate Affairs told the UN General Assembly that Iran's backing of Houthi militias had turned the country into a prison.
Ahmed Awad Bin Mubarak, who represents the Saudi-backed government, called on the UN to provide a package of financial supports.
UNICEF says a staggering 15 million people, including 8.5 million children, don't have access to safe water, sanitation or hygiene as the organisation says that 400,000 children suffer from acute malnutrition.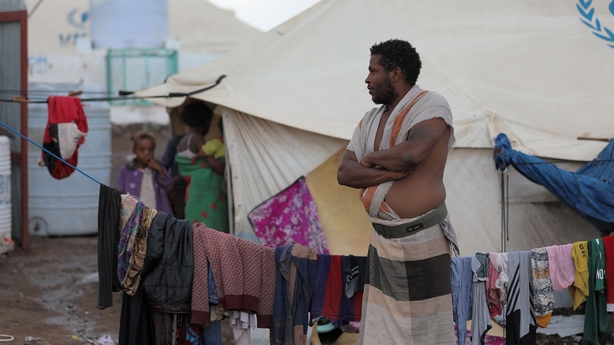 Those figures come with a warning from UNICEF that without more international support, more children, who are in no way responsible for the conflict, will die.
Hundreds of Yemenis have been trapped by fierce fighting between government and Houthi forces in the northern Marib district according to local officials, after battles for control of the gas-rich region displaced at least 10,000 people last month.
While UNICEF says it has helping alleviate hunger by supporting some 4,000 primary healthcare facilities as well as deploying community healthcare workers, it warns that with the economy in such a perilous position, the severity of the crisis cannot be overstated.
Funding is critical, Mr Elder says, adding that a clear line can be drawn between donor support and lives saved.
"But even with increased support, he says "the war must come to an end. We urge parties to the conflict who have been fighting for too long, and those who have influence over them, to stop the fighting."