Texas' Republican governor Greg Abbott has said he is banning Covid-19 vaccine mandates for any entities in his state, including private companies.
"I issued an Executive Order prohibiting vaccine mandates by ANY entity in Texas," the governor wrote on Twitter.
"The Covid-19 vaccine is safe, effective & our best defense against the virus, but should always remain voluntary & never forced," he said.
The tweet included an attachment of the press release announcing the executive order, which stipulated that "no entity in Texas can compel receipt of a Covid-19 vaccination by any individual, including an employee or consumer, who objects to such vaccination for any reason of personal conscience, based on a religious belief, or for medical reasons, including prior recovery from Covid-19."
I issued an Executive Order prohibiting vaccine mandates by ANY entity in Texas.

I also added the issue to the Special Session agenda.

The COVID-19 vaccine is safe, effective, & our best defense against the virus, but should always remain voluntary & never forced. pic.twitter.com/8hHHLyebCk

— Greg Abbott (@GregAbbott_TX) October 11, 2021
The order came after Democratic President Joe Biden last month announced the government would demand vaccines for federal workers and for businesses with more than 100 employees.
Many leading Republicans have described the mandate as an overreach and an attack on personal freedoms.
Mr Abbott, who had earlier been a forceful opponent of mask mandates, in August tested positive for Covid-19, after attending an indoor public event. The governor is fully vaccinated.
While his anti-mask and anti-vaccine mandate stance has won him support from loyalists of former president Donald Trump, it has drawn strong criticism from Texas Democrats.
Julian Castro, a former Democratic presidential candidate and ex-mayor of the city of Austin, said in August that Mr Abbott "has put his own Republican primary politics before the public health since day one."
London cancels New Year fireworks again
London's New Year's Eve fireworks show along the River Thames has been cancelled for the second year in a row due to concerns over Covid, city authorities said.
"Due to the uncertainty caused by the Covid-19 pandemic, our world-famous New Year's Eve display will not be held on the banks of the Thames this year," Mayor of London Sadiq Khan's office said in a statement.
The city is considering a number of "exciting options" to replace it, a spokesman added, promising that "London will be welcoming the new year in a spectacular way".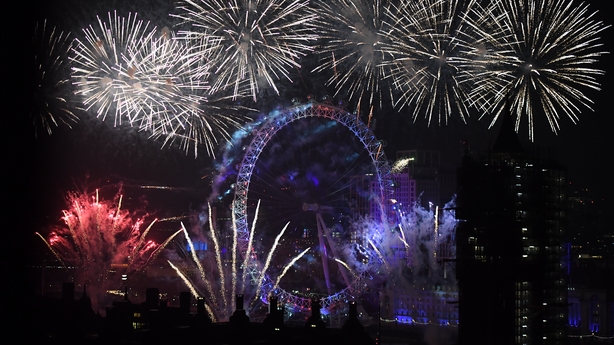 Dramatic firework displays around the London Eye observation wheel on the south bank of the Thames typically draw huge crowds from Britain and around the world.
Last year's even was cancelled due to the pandemic, although the city did lay on some unannounced fireworks along the river. as well as a light show involving drones.
The Sun reported that an event including live music is set to be held in Trafalgar Square from midnight to 1am, although online documents say organisers have limited numbers to under 10,000.
New Zealand seeks to ramp up Covid-19 vaccinations amid persistent cases
New Zealand expects to administer a record 100,000 Covid-19 vaccine doses in a single day during a mass immunisation drive on 16 October, Prime Minister Jacinda Ardern said, as she seeks to accelerate inoculations before easing curbs in Auckland.
Ms Ardern urged the country's population over 12 years of age "to roll up sleeves for New Zealand and help make us (one of) the most vaccinated and therefore protected countries in the world".
Some 2.44 million, or 58% of the population over 12, have been fully vaccinated so far.
"There is nothing stopping us other than people (not)showing up," Ms Ardern said during a media briefing in Wellington.
New Zealand, which had stayed largely virus-free for most of the pandemic until a Delta outbreak in mid-August, has recorded 4,345 confirmed cases overall and 28 deaths.
It reported 43 new locally acquired cases of Covid-19 today, with a bulk of those in its largest city of Auckland, up from 35 a day earlier.
Auckland's 1.7 million residents entered lockdown in mid-August in an effort to quell the Delta outbreak.

Some curbs were eased last week including leaving homes to connect with loved ones outdoors, with a limit of 10 people, as well as go to beaches and parks.
Sydney Covid-19 cases ease further as focus shifts to reviving economy
Sydney's Covid-19 cases fell to the lowest in two months today as authorities rolled out support measures for businesses, shifting their focus to rejuvenating the economy after the city exited a nearly four-month lockdown a day earlier.
Pubs, cafes and retail stores reopened in New South Wales (NSW), home to Sydney, yesterday after vaccination levels in the state's adult population crossed 70%.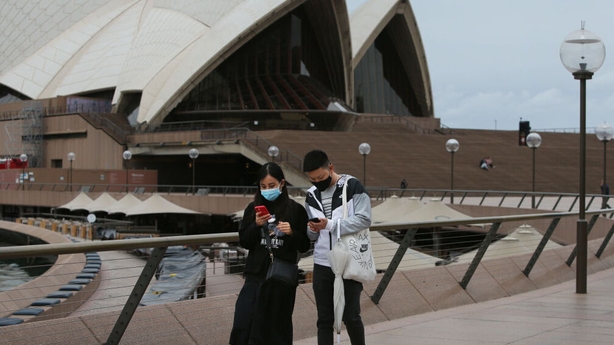 New daily infections in the state fell to 360 today, the majority in Sydney, marking a steady downward trend.
"It is going to be boom time in New South Wales for every single business and worker across our state," Premier Dominic Perrottet said during a media briefing as he unveiled a support package for firms.
He said businesses would be compensated for any Covid-19 lockdowns in December and January, encouraging them to stock up ahead of the busy summer holiday period.
Under the plan, small firms can access grants of up to A$20,000 (almost €13,000) if they are forced to close then.
Sydney, along with Melbourne and Australia's capital Canberra, are in the grip of a third wave of infections fuelled by the highly infectious Delta variant, with all cities looking to begin easing curbs in stages when full vaccination rates reach 70%, 80% and 90%.
Canberra is on track to exit its lockdown on Friday, joining Sydney, as inoculations neared 75% there.
The vaccination rate in Victoria, which includes Melbourne, is expected to top 70% in people above 16 around late October, when some curbs will ease.
It reported 1,466 cases today, the lowest in six days.
The federal government has been pressing states to begin living with the virus when vaccination rates reach 70%-80% but some virus-free states said they may delay their reopening amid concerns that a surge in cases will overwhelm their health systems.