UNICEF is warning that close to one million children in Afghanistan are facing the threat of acute malnutrition, as a result of drought and the ongoing conflict there.
"Malnutrition in this situation is always the tip of the iceberg," said Hervé Ludovic De Lys, Afghanistan representative for the United Nations agency responsible for providing aid to children worldwide.
He visited the Indira Gandhi hospital in the Afghan capital Kabul this morning, where he witnessed undernourished children having to share warming equipment to help regulate their body temperature.
"Under the surface the situation is probably even worse," he added, pointing out that UNICEF has yet to fully assess the situation in other cities like Kandahar and Herat.
"The key concern really is that winter is approaching - and winter is very harsh in Afghanistan - on the people, but also on access to health facilities.
"This is why all efforts to mobilise humanitarian funding are very, very welcome."
A UN-sponsored meeting on Afghanistan, beginning tomorrow, is seeking to raise over $600 million (€507 million) in aid to provide humanitarian assistance between now and the end of this year.
Mr De Lys said he hoped Irish people would help in this fundraising effort. "Every dollar counts and every time we can reach out to one child, we should, because every child deserves a happy childhood."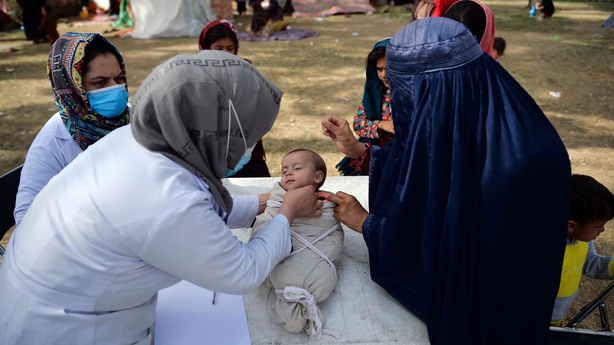 Speaking to RTÉ, he said many parents had been caught off guard by the speed of the recent conflict. The resulting economic collapse has made it difficult for people to access food and money.
"This conflict was actually very fast in the way it unfolded, and it left very little chance for families and caregivers to accommodate the needs of children.
"My view is that many children have been trapped in the dynamics of the conflict," he said.
Now that the major fighting has subsided, he expected more and more children to be brought in for treatment for other health conditions.
As well as food shortages, there has been a recent outbreak of measles in Afghanistan, but the UNICEF rep said many parents realised the importance of inoculation and were now continuing to bring their children in for routine vaccinations.
Many NGOs wrapped up their work in Afghanistan in the last few weeks, as US troops and the security they provided in Kabul were withdrawn.
Mr De Lys said he can understand concerns among the international community about aid getting into the hands of the Taliban but added that those in need cannot afford to wait.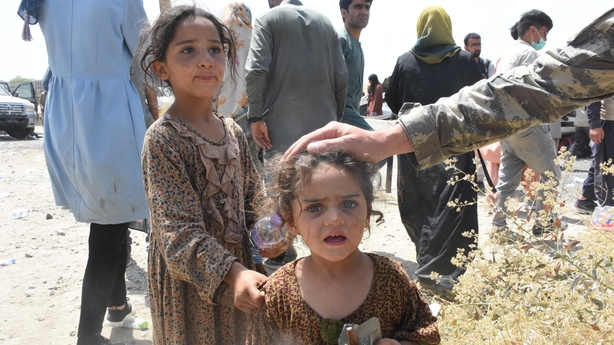 "We know how to manage the resources, so they go their intended beneficiaries," he explained.
He said the Taliban appeared to understand the importance of letting humanitarian workers deliver aid, adding: "What we must make sure, is that our programming and our response is based on vulnerability and not ideology.
"We need to negotiate space with the new authorities, we need to do more needs assessments because many areas of the country were inaccessible before."
At the Indira Gandhi hospital this morning, he said some Afghan women had returned to work.
"What was also very interesting to witness was the presence of female nurses and female doctors looking after and doing their activities as usual."
Despite the ongoing uncertainty, he said UNICEF and its workers would remain on the ground in Afghanistan.
"It is our responsibility to make sure the world does not forget Afghanistan," he said.