Humanitarian needs in Afghanistan are "magnifying and accelerating" at an incredible pace, according to Mary Ellen McGroarty, Country Director of the World Food Programme there.
Speaking on RTÉ's News at One, Ms McGroarty said the oganisation "desperately" needs some funding.
She said: "[We need] $200 million dollars and we need it now to get food stocks into the country before the winter."
She said they are slowly getting their operations back up and running across provinces following the fall of Kabul to the Taliban last month.
Yesterday, a UN envoy warned that the already-poor country could suffer a historic breakdown unless money continues to flow into Afghanistan.
Foreign donors led by the United States provided more than 75% of the public expenditure under Afghanistan's 20-year Western-backed government - and quickly stopped payments as it crumbled last month amid a US military withdrawal.
US President Joe Biden's administration has voiced openness on humanitarian aid but says that any direct economic lifeline, including unfreezing some $9.5 billion in Afghan central bank assets, will be contingent on Taliban actions including allowing safe passage to people to leave.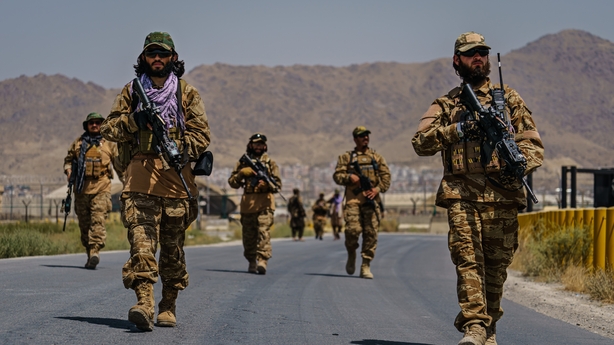 Regarding the World Food Programme's efforts in the country, Ms McGroarty said there has been a "start and stop" effect to their efforts but in the last couple of weeks they have managed to reach 250,000 people.
She said in provinces and districts where previously the Taliban was in control they have been able to resume "pretty quickly".
However, in the other areas that have fallen to them, it requires "more negotiation" to move forward.
"We are seeing in the provinces they appreciate the necessity of the humanitarian assistance. Yet we are still unsure. We would hope... I am hopeful that the words they have been speaking will translate into actions."
She said it is important that they get the positive signal so that they are able to scale up the humanitarian effort at a pace that is required.
Ms McGroarty said one in three Afghans are not able to get enough food on a daily basis.
"Sadly since the 15th of August we have seen the country going into an economic collapse. It is in freefall."
She said the price of staple foods has risen by 20%.
Detailing how life is under the Taliban, she said they are well-aware of who they are and said there are a lot of women leading up similar organisations.
Ms McGroarty said while they are surrounded by a robust team of security analysts and added "of course you have to be vigilant and careful."
"Once the chaos that everyone saw around the airport dissipated, it has been relatively calm around us since then.
"Some women are back to work, other places they are not. "
She added the level of dissent is starting to increase in Kabul and other cities.
Meanwhile, the UN has condemned the Taliban's increasingly violent response to peaceful protests, including using live ammunition that killed several people.
It said journalists were also being targeted who were trying to "simply to their job" after reporters were arrested and beaten covering demonstrations.
"We call on the Taliban to immediately cease the use of force towards, and the arbitrary detention of, those exercising their right to peaceful assembly and the journalists covering the protests," said Ravina Shamdasani, spokeswoman for the United Nations human rights office.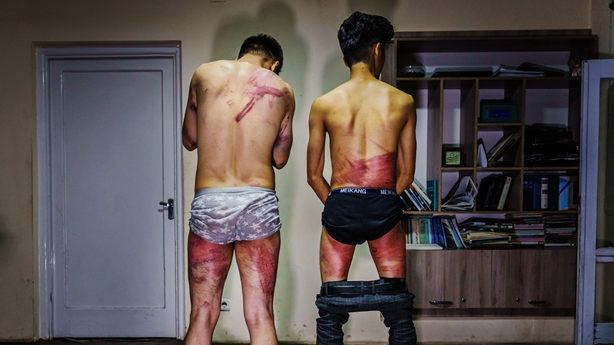 Her office said armed fighters had been using live ammunition and whips to disperse crowds, killing at least four people since mid-August.
The Islamist hardliners who swept into power on 15 August have pledged a more moderate brand of rule than in their notoriously oppressive 1996-2001 reign.
But they have shown clear signs that they will not tolerate opposition.
Earlier this week, armed Taliban militants dispersed hundreds of protesters in cities across Afghanistan, including in Herat, where two people were shot dead.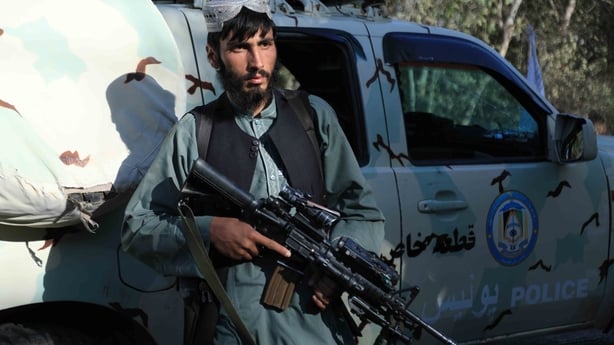 Ms Shamdasani said the rights office had also received credible reports that a man and a boy were shot dead as Taliban gunmen sought to disperse crowds during national flag-raising ceremonies held last month.
"There is an obligation to ensure that any use of force in response to protests is a last resort, strictly necessary and proportionate," she said.
"Firearms must never be used except in response to an imminent threat of death or serious injury."
She also referred to reports that the Taliban beat and detained protesters in Kabul this week, including several women and up to 15 journalists.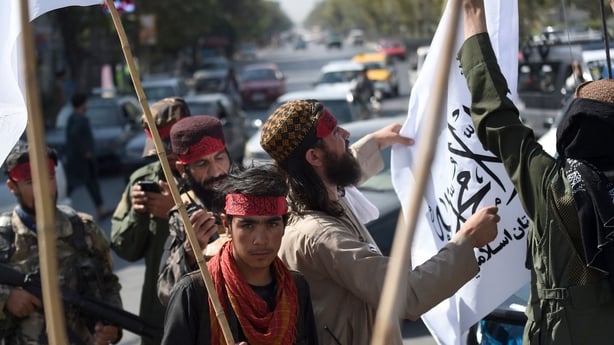 On Wednesday, at least five journalists were arrested and two severely beaten for several hours.
"One journalist was reported to have been told, as he was being kicked in the head that you are lucky you have not been beheaded," she said.
"(There is) lots of intimidation of journalists who are trying to simply do their job," she said.
The Taliban moved to snuff out any further civil unrest late Wednesday, saying protests would need prior authorisation from the justice ministry.
The following day, they ordered telecommunications companies to block internet on mobile phone service in some areas of Kabul, Ms Shamdasani said.