US heath regulators said children in clinical trials testing Covid vaccines should be monitored for at least two months for side effects, suggesting that the agency is considering a quicker path to authorise the shot for emergency use than full approval.
The US Food and Drug Administration said today that it is looking to complete the data review as quickly as possible, likely in a matter of weeks rather than months.
The FDA granted full approval last month for the use of Pfizer Inc's vaccine in people over the age of 16 based on a six-month follow-up from the trial. The shot was authorised in December for emergency use based on a shorter, two-month follow up.
The agency is under pressure to approve a vaccine for children below 12 years of age amid a surge in infections fuelled by the spread of the Delta coronavirus variant, which has disrupted the reopening of schools.
Pfizer and partner BioNTech SE as well as Moderna Inc are racing to submit clinical data seeking regulatory approval for their vaccines in children below 12 years of age.
---
---
Pfizer/BioNTech's vaccine has been currently authorised for children aged 12 to 15 in the United States.
Pfizer said it expects to report data needed for approval in five- and 11-year-olds sometime this month and could potentially submit an application for emergency use shortly after. The drugmaker said data for kids aged two and under five could arrive soon after.
For children between six months and two years, Pfizer has said it could have a safety and immunogenicity data as early as October or November.
Bangkok to reopen for vaccinated tourists in October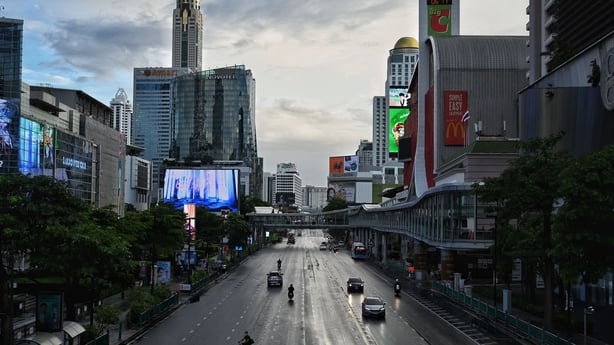 Thailand plans to reopen Bangkok to fully vaccinated visitors in October, as the country seeks to salvage a tourism industry hammered by the pandemic.
Before Covid, tourism made up a fifth of Thailand's national income but severe travel curbs imposed to fight the virus saw the usual flood of foreign visitors dwindle to almost nothing, contributing to the economy's worst performance in over 20 years.
Thailand is pressing ahead with plans to reopen despite a deadly third wave of infections, driven by the delta variant.
The Tourism Authority of Thailand said that from 1 October, fully jabbed foreign travellers will be able to visit Bangkok and four other provinces without undergoing two weeks' hotel quarantine.
Instead, the five areas, also including Chiang Mai, Chon Buri, Phetchaburi and Prachuap Khiri Khan provinces, are expected to follow a "sandbox" model of the type piloted since July in the holiday island of Phuket.
Under the sandbox scheme, tourists have to stay within a certain area for seven days after arrival and take covid tests.
Later in October, 21 more destinations will be added to the list including Chiang Rai, Sukhothai and popular seaside getaway Rayong.
But Thailand's third and deadliest Covid wave has not yet fully subsided, and the tourism agency warned the plans could change.
Thailand got through 2020 relatively unscathed by covid, recording low numbers of infections, but since April the Delta variant has taken hold and cases have soared to more than 1.3 million, with almost 14,000 deaths.
More than 29,000 fully vaccinated international visitors hit the beach at Phuket under its sandbox scheme, generating nearly $50 million in revenue according to government spokesman Thanakorn Wangboonkongchana.
Three more Thai islands also reopened, Samui, Tao and Phangan, with slightly more onerous restrictions.
One cloud hanging over Thailand's tourism revival plans is the travel advice of other countries discouraging would-be tourists from visiting.
Britain and the United States have warned against travel to Thailand because of rising case numbers and low vaccination rates.
About 16% of the Thai population have received two coronavirus vaccine doses, the government's Covid taskforce said.
Denmark lifts all remaining Covid-19 restrictions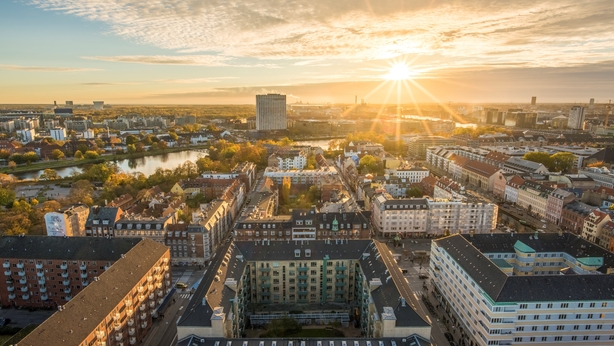 Denmark has lifted the last of its Covid-19 restrictions meaning a return to offices, no masks and an end to vaccine passports in nightclubs.
The vaccine passports were introduced in March 2021 when Copenhagen slowly started easing restrictions.
They were abolished at all venues on 1 September, except in nightclubs, where they will no longer be necessary from today.
"We are definitely at the forefront in Denmark as we have no restrictions, and we are now on the other side of the pandemic thanks to the vaccination roll-out," Ulrik Orum-Petersen, a promoter at event organiser Live Nation said.
On Saturday, a sold-out concert in Copenhagen will welcome 50,000 people, a first in Europe.
Already on 4 September, Live Nation organised a first open-air festival, aptly named "Back to Live", which gathered 15,000 people in Copenhagen.
"Being in the crowd, singing like before, it almost made me forget Covid and everything we've been through these past months," said Emilie Bendix, 26, a concert-goer.
Denmark's vaccination campaign has gone swiftly, with 73% of the 5.8 million population fully vaccinated, and 96% of those 65 and older.
"We're aiming for free movement ... What will happen now is that the virus will circulate and it will find the ones who are not vaccinated," epidemiologist Lone Simonsen said.
"Now the virus is no longer a societal threat, thanks to the vaccine," said Ms Simonsen, who works at the University of Roskilde.
According to the World Health Organization, the Scandinavian country has benefitted from public compliance with government guidelines and the Covid strategy adopted.
"Like many countries, Denmark has, throughout the pandemic, implemented public health and social measures to reduce transmission. But at the same time it has greatly relied on individuals and communities to comply voluntarily," said Catherine Smallwood, WHO Europe's emergency officer.
With around 500 daily Covid cases and a reproduction rate of 0.7, Danish authorities say they have the virus under control.
Health Minister Magnus Heunicke has however vowed that the government would not hesitate to swiftly reimpose restrictions if necessary.
Authorities insist that the return to normal life must be coupled with strict hygiene measures and the isolation of sick people.
The WHO still considers the global situation critical and has urged caution.
Denmark has said it will keep a close eye on the number of hospitalisations - just under 130 at the moment - and conduct meticulous sequencing to follow the virus.
Covid case numbers in Australia top 1,900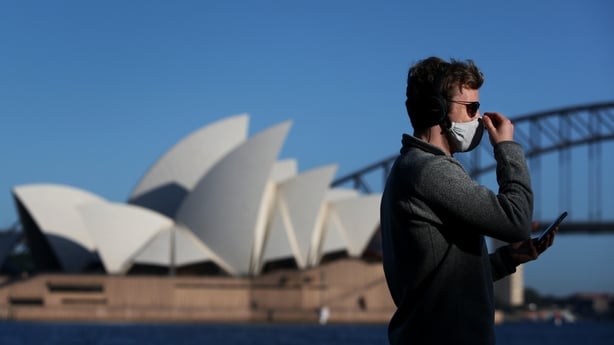 Australia's Covid-19 daily cases topped 1,900 for the first time in the pandemic as an outbreak fuelled by the highly infectious Delta variant continued to gain ground in locked-down Sydney and Melbourne, its largest cities.
Australia is in the grip of a third wave of infections with the Delta outbreak forcing officials to ditch their Covid-zero strategy in favour of suppressing the virus.
They now aim to begin easing tough restrictions after reaching a higher proportion of the population with double-dose vaccinations.
New South Wales (NSW), the epicentre of the country's worst outbreak, reported 1,542 new daily local cases, topping the previous high of 1,533 hit last week. Nine new deaths were registered.
"So far this trajectory is what has been predicted," NSW Premier Gladys Berejiklian told a media briefing in Sydney, the state capital, where cases are expected to hit a peak in the next week.
Ms Berejiklian said the daily Covid-19 media briefing would be scrapped from Monday and updates would be detailed in an online video, an approach previously used when case numbers were low.
Rising cases in Sydney have increased the load for ambulance staff, with the number of Covid-19 patients transported doubling in the last two weeks to total almost 6,000, officials said.
Some 1,156 people are hospitalised in the state, with 207 in intensive care, 89 of whom require ventilation.
Despite cases lingering near record levels, NSW authorities said yesterday that Sydney's businesses could reopen of the state's adult population is fully vaccinated, a target due to be reached around the middle of October.
So far, 76% of people above 16 in the state have had received at least one dose, while 44% have been fully vaccinated.
Victoria state logged 334 new cases, its biggest rise for this year, and one death. Some restrictions in the capital Melbourne will be eased when 70% of the adult population has received at least one vaccine dose, expected around 23 September.
A four-stage national reopening plan unveiled by the federal government in July aims to relax several tough curbs once the country reaches a 70-80% immunisation target from 40% now.
However, some virus-free states have flagged they may delay easing curbs on inter-state travel and other restrictions.
Australia's total infection numbers stand at around 70,000 cases, including 1,076 deaths. Higher vaccinations have kept the death rate at 0.41% in the Delta outbreak, data shows, below previous outbreaks.
Experts suggest 'bolder' strategy in Singapore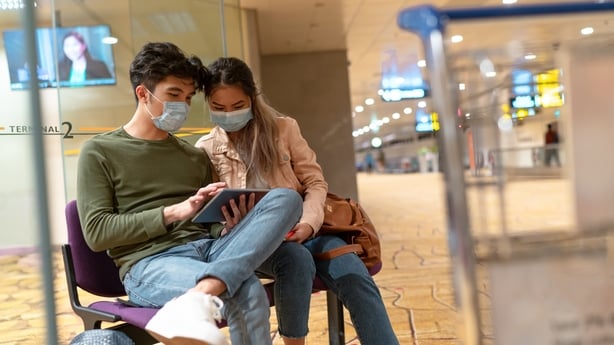 Singapore is ramping up Covid-19 testing and has warned it would not rule out reimposing tighter curbs as infections rise in a move some experts see as too cautious for the vaccine frontrunner that is preparing to live with the virus as an endemic disease.
With infections doubling each week due to the highly contagious Delta variant, the government predicts as many as 2,000 daily cases in a month at the current trajectory.
However, more than 90% of new cases are either asymptomatic or with very mild symptoms. Those who are clinically well but still test positive are being isolated at facilities.
The government has previously said it plans to pilot home isolation for those fully vaccinated.

"Despite hitting a vaccine coverage of over 80% ... and having very low numbers of severe cases as a result, (Singaporeans) are now being told that they need to go back to more restrictions again," said Alex Cook, an infectious disease modelling expert at the National University of Singapore (NUS).
"There is a risk that such ambiguity could damage adherence to guidance in future."