Israeli pupils returned to school with mask requirements and mandatory Covid-19 testing aimed at stemming a surge in coronavirus cases that has overshadowed the highly-vaccinated country's reopening.
Health officials worry the launch of a new school year - with most students attending in-person - will exacerbate the current wave ahead of this month's Jewish holiday season, potentially forcing another national lockdown.
New infections have soared since the emergence of the Delta variant, reaching a pandemic-high 10,947 on yesterday among Israel's 9.3 million population.
Under what he calls a "living with Covid" policy, Prime Minister Naftali Bennett has pressed ahead with the new school year, in part by ramping up vaccine booster shots and requiring testing for students and unvaccinated instructors.
Visiting a school in Israel's Negev desert, Mr Bennett said the testing effort - some two million tests were conducted - was the largest in Israel's history.
"After a year of Zooming, a difficult year of fading and staring in front of the screens, I want to wish you, the students of Israel, this one thing: May the year of screens be done away, and a year of experiences begin," Mr Bennett said.
But Mr Bennett's government announced the new measures just days before classes resumed, drawing criticism from parents who say they were given little time to prepare.
---
---
Gal Altberg said she was excited to send her children back to school but worried there might still be a lockdown amid the rise in infections.
"The policy is still up in the air, the government changes things around but we are hoping for (the best), and we are hoping that the vaccinations will help," she said.
Students under 12 - the minimum age of eligibility for the vaccine - must present their teachers with a parent's note confirming they performed a rapid test at home and received a negative result.
Such testing is not required beyond the first day. But officials say further testing could be done before or after the Jewish holidays, where large family gatherings are common.
The first of those festivals is on 6 September and the last on 30 September.
In areas with particularly high infection, schools where less than 70% of students are vaccinated are required to conduct remote learning. Around 10% of Israeli students will attend school online today, according to the YNet news website.
Japan finds another Moderna vial suspected to contain foreign substance
Japan reported a fresh contamination case involving Moderna's Covid-19 vaccine, the fourth such incident in less than a week, threatening to slow the country's sputtering inoculation campaign.
Kanagawa prefecture said yesterday that several black particles in one Moderna vaccine vial were found upon checking for foreign substances before its use, and it has put the rest of the lot on hold.
Japan suspended the use of 1.63 million doses of Moderna shots last week after being notified of contamination in some of the supply.
Moderna and Spanish pharma company Rovi, which bottles Moderna vaccines, have said the cause could be a manufacturing issue, and European safety regulators have launched an investigation.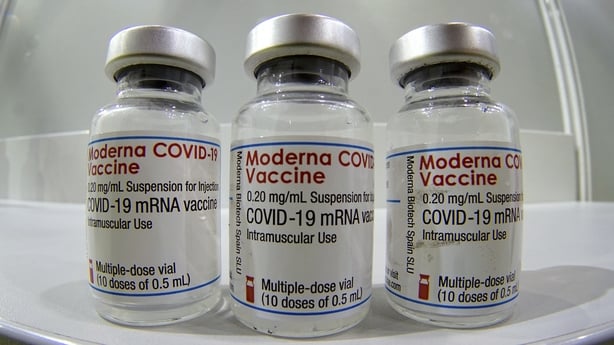 Moderna has said no safety or efficacy issues had been identified from the issue.
Kanagawa prefecture said the vaccine's domestic distributor, Takeda Pharmaceutical Co Ltd, had collected the vial with the suspected contaminant and that about 3,790 people had already received shots from the same lot.
More Moderna shots were temporarily halted in two other regions this week. In some cases, foreign substances have been found in unused vials, whereas others appear to be caused when bits of the vials' rubber stopper break off when needles are incorrectly inserted.
Takeda did not immediately respond to a request for comment on the Kanagawa incident.
The company posted a notice on its website today saying that on rare occasions during manufacturing, rubber stopper material can get mixed into the vaccine solution.
Medical staff are advised to do a visual inspection of vials for discoloration or foreign materials before use, the notice said.
The contamination incidents come as Japan is battling its worst wave of infections, driven by the Delta variant, with daily infections exceeding 25,000 in August for the first time.
Severe Covid-19 cases are at record levels in Japan, leaving many people to recuperate at home amid a shortage of critical care beds. Only 45.4% of its population has been fully vaccinated.
Australia aims to 'live with virus' instead of eliminating it, extends lockdown
Australian authorities have today extended the coronavirus lockdown in Melbourne for another three weeks, as they shift their focus to rapid vaccination drives and move away from a suppression strategy to bring cases down to zero.
Victorian Premier Daniel Andrews flagged a staggered easing of the tough restrictions once 70% of the state's adult residents receive at least one dose, a milestone he hopes to reach at least by 23 September, based on current vaccination rates.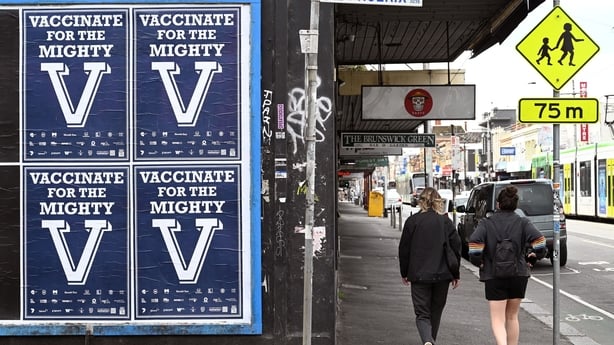 "We have thrown everything at this, but it is now clear to us that we are not going to drive these numbers down, they are instead going to increase," Mr Andrews told reporters in Melbourne, the state capital, after a lockdown for nearly a month failed to quell the outbreak.
The lockdown was due to end tomorrow.
"We got to buy time to allow vaccinations to be undertaken all the while doing this very hard work, this very painful and difficult work, to keep a lid as much as we can on cases."
New local cases jumped to 120 in Victoria from 76 a day earlier. Of the new cases, 100 have spent time in the community while infectious.
Neighbouring New South Wales state, home to Sydney, have brought forward its target date to fully vaccinate 70% of people above 16 to the middle of next month from the initial target of the end of October, as outbreaks spurred a surge in inoculation.
A total of 1,116 new cases were detected in New South Wales, down from 1,164 a day earlier. NSW reported four new deaths, taking the total number of deaths in the latest outbreak to 100.
Prime Minister Scott Morrison told parliament this morning that Australians ultimately needed to be released from lockdowns.
"Australia can live with this virus," he said in Canberra.
Drone deliveries provide lifeline for isolating Covid patients in Indonesia
A group of drone enthusiasts in Indonesia are using their aerial skills to help during the pandemic by providing a contactless medicine and food delivery service to Covid-19 patients isolating at home.
Armed with five drones, the seven-member team have been working around the clock in Makassar, the capital of the South Sulawesi province, since early July to provide deliveries.
Hartati, who along with her family, has been self-isolating since she tested positive for the virus in mid-August, welcomed the innovative service.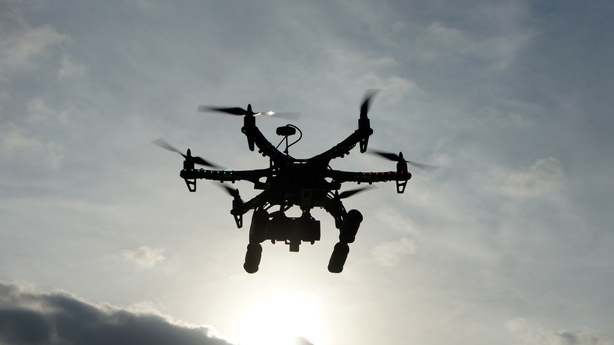 "I think the medicine received from a drone is more sterile," the 50-year-old said, noting how the system avoided the need for any direct contact when receiving goods.
The family of four is living in an area where up to 80% of residents are Covid-19 positive, according to data from Makassar's coronavirus task force.
Indonesia is one of the countries worst affected by the pandemic in Asia.
The 'Makassar Recover Drone Medic' team is working with the local coronavirus task force to deliver medicine at least five times a day, said its founder and coordinator Muhammad Dasysyara Dahyar. During the peak of the latest outbreak in July, they made up to 25 rounds of deliveries in one day.
Mobility restrictions remain in place in many Indonesian cities, including Makassar, in a bid to contain a devastating wave of Covid-19 infections driven by the Delta variant.
Indonesia has reported more than four million cases and 131,000 fatalities since the pandemic started.