The Hungarian government has ordered shops to sell children's books seen as promoting homosexuality in "closed wrapping", stepping up restrictions that have set Prime Minister Viktor Orban on a collision course with rights groups and the European Union.
The decree also included books seen as promoting gender change and containing "explicit" depictions of sexuality.
It told shops to sell them separately and banned any sale of them at all within 200 metres of a school or a church.
The order is the first of what is expected to be a series of directives spelling out the implications of a law passed in June, banning the use of materials seen as promoting homosexuality and gender reassignment at schools.
The law has caused yet another row between Hungary and the EU.
European Commission chief Ursula von der Leyen has branded it "a disgrace" and the commission has launched an infringement procedure against Hungary, saying the measure breaks EU rules on rights to freedom of expression, as well as free trade and provision of services.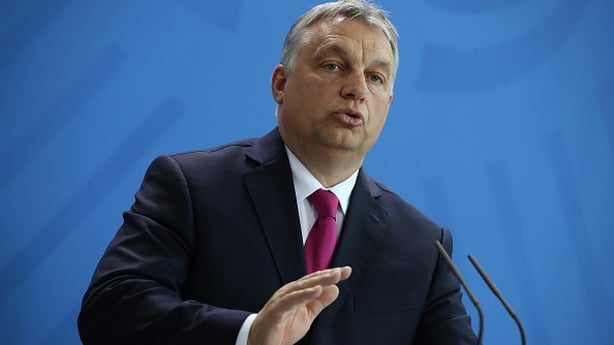 The law is seen as the latest salvo in nationalist Prime Minister Viktor Orban's project to reshape Hungary into a so-called illiberal country founded on conservative Christian values.
Firms cannot run ads showing support for homosexuals if they are seen as targeting minors, according to the law.
Teachers, publishers and broadcasters fear that the law could mean books being removed from curricula and films being barred from daytime viewing if they contain gay characters.
The law is the latest in a series targeting LGBTQ Hungarians, with activists warning of growing fear in the community.
Even before the latest law came into force, a civil society group was fined for not providing a parental guidance warning on a children's book it published about same-sex parents.
On 21 July, Mr Orban said a national vote would be held to gauge domestic support for the new law although no date has been set.
Some analysts say Mr Orban's targeting of the LGBT community mirrors his long-running anti-migration agenda and is an effort to shore up his socially conservative voter base ahead of an election next year.