It is a country on the brink.
To get a sense of how desperate life in Lebanon has now become you only need to look at the raft of stories from the country in recent weeks which give a snapshot of an economy and society careering further into crisis.
Hundreds of medicines no longer available, including drugs for serious illness such as heart disease and cancer.
Animals at Lebanon's five zoos being left to starve as food is too expensive.
Army helicopter pilots offering chopper rides to raise money for their wages.
Anger over fuel shortages spilling into fights at petrol stations. Consistent blackouts leaving millions without power for hours on end.
As Lebanon slips deeper and deeper into political and economic chaos, its caretaker prime minister has said it is potentially days away from a social explosion, calling on the international community to save a country in an unprecedented economic crisis.
The warning from Hassan Diab was made during a speech to ambassadors and representatives of diplomatic missions in Beirut.
"Lebanon is a few days away from social explosion. The Lebanese are facing this dark fate alone," Mr Diab, who has been serving in an acting capacity since resigning in the wake of a catastrophic explosion in Beirut port last August, said.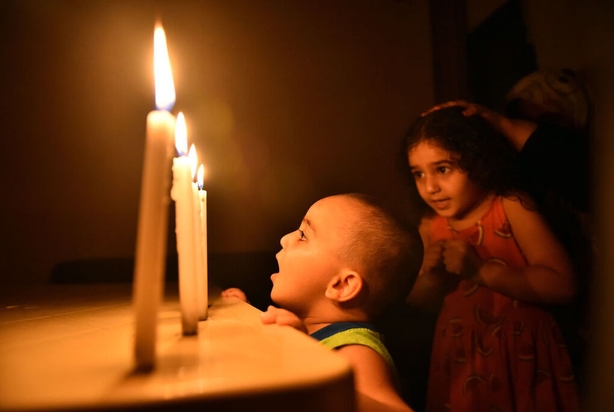 The figures are stark.
The World Bank warns in its Spring 2021 Lebanon Economic Monitor report that the Lebanese financial and economic crisis is likely to rank in possibly the top three most severe crises the world has seen since the 1850s.
The report warns that the magnitude of the economic depression in Lebanon risks systemic failures which could have severe regional and international repercussions, saying "the social impact of the crisis, which is already dire, could rapidly become catastrophic."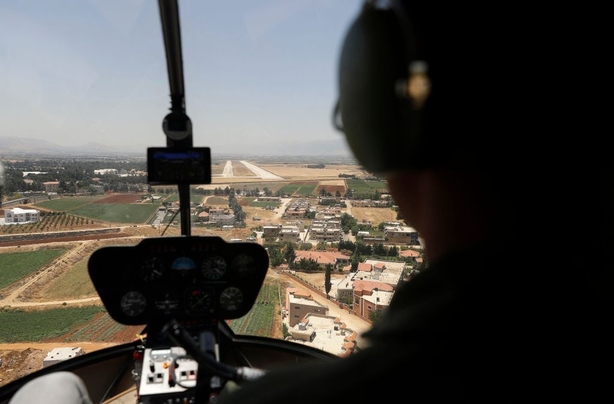 Many in Lebanon would argue that a catastrophic level has already been reached, with well over half the country living below the poverty line and more than 95% of the local currency's value wiped out in recent months.
So how did it get here?
Lebanon's civil war came to an end in 1990 with a large number of religious and political factions looking to retain, and build upon, their post war influence.
Decades of corruption, and mishandling of the economy followed as many groups sought to look after their own individual financial welfare, leading to one report to describe the Lebanese economy as a "financial Ponzi scheme".
In recent years the situation has worsened as many international investors withdrew from Lebanon. Eventually the state became less and less able to pay for essential services.
Lebanon has also seen a huge influx of refugees as a result of the decade long war in neighbouring Syria, with Lebanon now hosting the largest number of refugees per capita in the world.
Last August, the crisis deepened further when a huge explosion ripped through the port of Beirut killing 200 people, injuring hundreds more, and causing tens of millions dollars worth of damage to the city. The blast was later blamed on the unsafe storage of ammonium nitrate in a warehouse at the port.
Those who believed that the explosion might mark a moment in which political rivalries could be put aside have been left deeply disappointed. Though the government resigned amid deep public anger in the wake of the blast, it has not yet been replaced.
When he visited the former French colony in the days after the explosion French President Emanuel Macron called for a "new political order", warning that aid to the beleaguered country would depend on the ability of the political class to put aside their differences and act in the best interest of the country.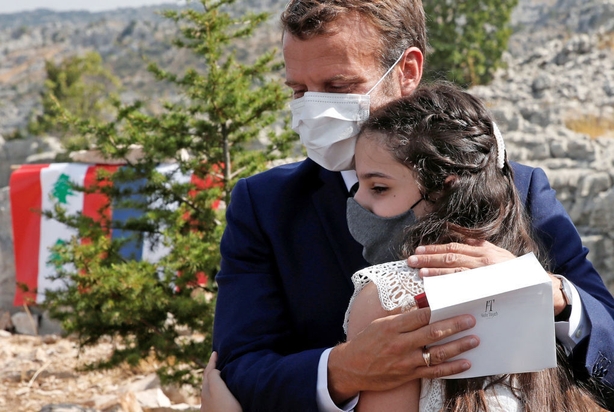 Just weeks shy of the first anniversary of that devastating explosion and no such political common ground has been reached.
Visiting Lebanon last month, Josep Borrell, the European Union's foreign policy chief, blamed the country's leaders for the crisis and said they could face sanctions if they continue to obstruct the formation of a new government which could implement reform.
Mr Borrell insisted a new government, willing to implement reform and reach a loan deal with the International Monetary Fund, would be the basis for any significant financial assistance from by the EU.
As he made his remarks about an imminent social explosion, Prime Minister Hassan Diab said only a new cabinet could restart crucial loan talks with the IMF, as an acting government could not agree conditions which would have to be met by the next government.
He also noted the repeated calls for assistance to be linked to reform, but said the "the siege imposed" on Lebanon was not affecting the corrupt - an apparent reference to politicians.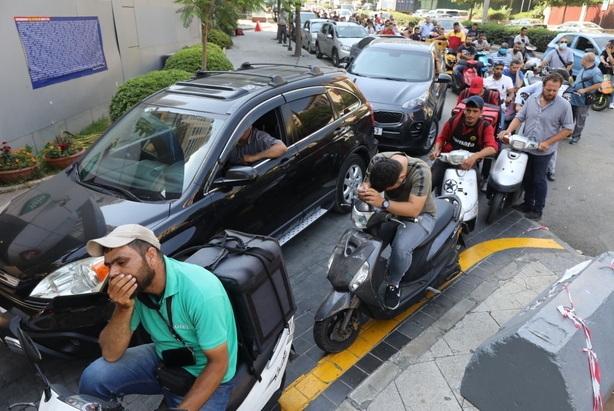 And so the cycle continues.
A caretaker government unable to make long-term policy decisions.
A domestic politics unable to agree a new government.
And an international community telling Lebanon's politicians that there must be a basic level of competent governance before substantial aid can be forthcoming.
All the while, a society sinks deeper into crisis and gets closer to the edge.