The Great Barrier Reef should be added to a list of "in danger" World Heritage Sites, a UN committee said, drawing an angry response from Australia which said the recommendation was politically motivated.
Australia has lobbied furiously for years to stay off the endangered list as it could lead to the world's biggest coral reef ecosystem losing its World Heritage Site status, potentially reducing its attraction for tourists.
Making its recommendation, the United Nations Educational, Scientific and Cultural Organisation (UNESCO) committee said action was needed to counter the effects of climate change as the prospects of the reef retaining that cherished status had deteriorated.
Invited by Australia, UNESCO delegates visited an unspoiled stretch of the reef in 2015, but scientists say the world's largest living ecosystem has suffered three major coral bleaching events since then due to severe marine heatwaves.
Defending Australia's efforts to protect the reef Environment Minister Sussan Ley said the government would challenge the committee's recommendation, saying some hidden agenda had influenced its findings.
"This decision was flawed. Clearly there were politics behind it," Ms Leys said, adding that Australia had conveyed its concerns to UNESCO Director General Audrey Azoulay.
China chairs the UNESCO committee, but when asked in parliament Ms Ley declined to say whether she was pointing the finger at Beijing. A government official, who requested anonymity, told Reuters, that China had been responsible for the committee's stance.
"We will appeal, but China is in control," the government source said.
Relations with China, the biggest customer for Australia's exports, have deteriorated during recent years, reaching a low point after Prime Minister Scott Morrison sought an independen inquiry over the origins of the coronavirus pandemic.
Environmental groups gave short shrift to the notion that politics played a part in the adverse recommendation, saying it was clear that Australia was not doing enough to protect the reef.
"There is no avenue for any government to have any input. This recommendation is reached by world renowned scientists," said Richard Leck, Head of Oceans for the World Wide Fund for Nature, Australia.
He was among a group of conservationists that lobbied 13 members of the UNESCO committee to reach its recommendation, which will now be considered by all 21 countries on the committee.
Though it sits on the committee, Australia will be unable to vote if the panel is unable to reach a consensus, according to convention.
UNESCO recommends removing Liverpool from heritage list
UNESCO has also recommended removing Liverpool's waterfront from its list of world heritage sites over concerns about overdevelopment, a move that has angered many in the city.
The guidance was published by UNESCO ahead of a meeting of its World Heritage Committee, which oversees the coveted accolade, in Fuzhou, China, from 16-31 July.
Participants at the China meeting will take the final decision on the deletion and warning proposals.
This series of buildings, warehouses and docks along Liverpool's waterfront were given World Heritage status in 2004 for what UNESCO said bears "witness to the development of one of the world's major trading centres in the 18th and 19th centuries."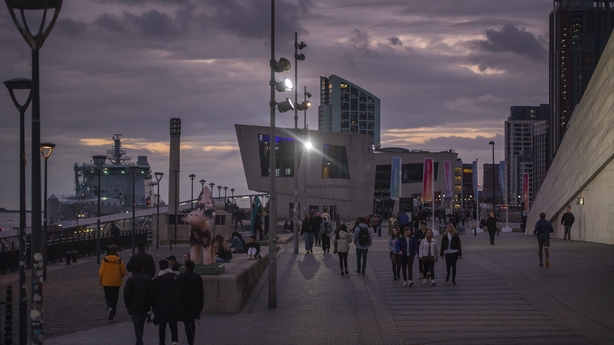 Steve Rotheram, mayor of the Liverpool City Region, described the move as "deeply disappointing."
"We are proud of our history but our heritage is a vital part of our regeneration," he said in a statement posted on social media.
"I'd urge them to take up our invitation to visit rather than taking their decision sat around a table on the other side of the world."
Also proposed for deletion from the list is the Selous Game Reserve in Tanzania.
In Europe, the sites being added to the World Heritage in Danger list are Budapest and Venice, which have both been the subject of concerns on development and cruise ship tourism.
"This would be a very serious thing for our country" if Venice was removed, said Italy's Culture Minister Dario Franceschini, underlining the importance of finding long-term solutions to the problem of cruise ship tourism.
The valley of Kathmandu in Nepal is proposed for inscription on the list of World Heritage in Danger, as is the region around Lake Ohrid in Albania and Macedonia.