Voters in Ethiopia have cast their ballots in much-anticipated and controversially-delayed key elections. The national and regional polls took place against a background of conflict, rising economic instability and famine. Here is everything you need to know.
Who is the Prime Minister of Ethiopia?
Abiy Ahmed was appointed as Prime Minister of Ethiopia in April 2018. Years of conflict between the country's two largest ethnic groups forced his predecessor to resign. Mr Abiy started his tenure by making sweeping pro-democracy changes.
Imprisoned dissidents were freed from jail, exiles were welcomed home and a formal apology was issued for state brutality.
These moves were not met with total approval. A grenade attack targeted one of his popular rallies just two months after he took office.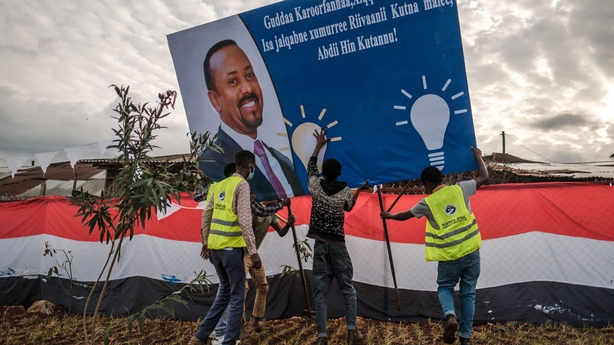 One of Mr Abiy's biggest successes was a bid for peace with Eritrea after a 20-year cold war. Eritrea voted for independence from Ethiopia in 1993, but a border dispute later led to a war that led to around 80,000 deaths.
Not long after assuming office, Mr Abiy paid a historic visit to Eritrea, where both sides declared the war over. The following year, he was awarded the Nobel Peace Prize.
One year later, he launched a military operation in Ethiopia. He deployed troops to Northern region of Tigray to oust the Tigray People's Liberation Front (TPLF) as the region's ruling party.
That organisation seized military bases in what Mr Abiy saw as a bid to overthrow him. Both sides have accused each other of initiating the fighting.
Why are these elections so important?
Ethiopia is Africa's second-most populous nation with 105 million citizens.
The Horn of Africa nation is a diplomatic heavyweight in a volatile region. It provides peacekeepers to Somalia, Sudan and South Sudan. It is also one of the world's biggest frontier markets, which makes it a country that is more established than the least developed countries.
For many years, elections in Ethiopia have been dogged by authoritarianism and rigging claims. This key election is Mr Abiy's first since assuming office. It was supposed to take place last year, but was delayed due to the global pandemic.
In the last election, the ruling Ethiopian People's Revolutionary Democratic Front (EPRDF) coalition won all seats. That coalition has since been disbanded.
He will keep his position as prime minister as long as his new Prosperity Party wins a majority of the 547 seats in the national assembly.
For those watching the election from outside Ethiopia, the conflict in Tigray will be absolutely central to results, which will be expected within five days of polls closing.
Is the conflict getting worse?
Ethiopia is one of Africa's most well-armed nations, and the TPLF dominated the country's military and government before Mr Abiy took office in 2018.
They objected to Ethiopia's delayed election, blamed on the pandemic, which allowed Mr Abiy a longer period in office.
Since the armed conflict began in Tigray last November, thousands of people have both died and been forced to flee their homes.
Amnesty International and Human Rights Watch have accused Eritrean troops of large-scale massacres in areas of Tigray.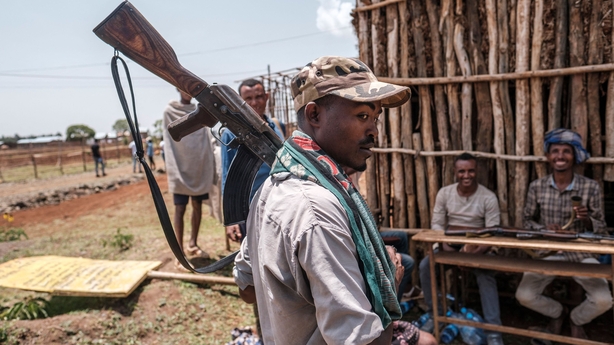 Ethiopian officials had long-denied Eritreans were active in Tigray at all, contradicting testimony from residents, rights groups, aid workers, diplomats and even some Ethiopian civilian and military officials.
The United Nations has warned that over 350,000 people are living in famine conditions in the area, because of the war.
Earlier this year, the G7 called for the "swift" withdrawal of Eritrean forces from the region.
This month, the World Food Programme denounced the blocking of humanitarian convoys by armed groups in Tigray. The United Nations agency said in a statement it had deployed more than 180 staff in an emergency food operation to reach 1.4 million people, "yet that is barely half of the number we should be reaching".
This weekend there were reports of renewed fighting.
The United Nations has warned that over 350,000 people are living in famine conditions in the area, because of the war.
How will conflict-affected citizens vote?
Right now, they won't.
Some 38 million Ethiopians are registered but many will not vote. Polls did not open in close to one-fifth of the countries' constituencies, which have been deemed too insecure.
Logistical problems have also hit other parts of the country.
Most of these places will now get the chance to vote in September, but there has been no date set for voting in Tigray.
Have opposition parties been treated fairly?
The Prosperity Party registered 2,432 candidates in the election, with a total of 47 parties contesting.
In some key regions opposition parties are boycotting the election, citing government intimidation.
The leader of one of the main opposition parties, the Ethiopian Citizens for Social Justice, said he hoped the result would reflect the popular will.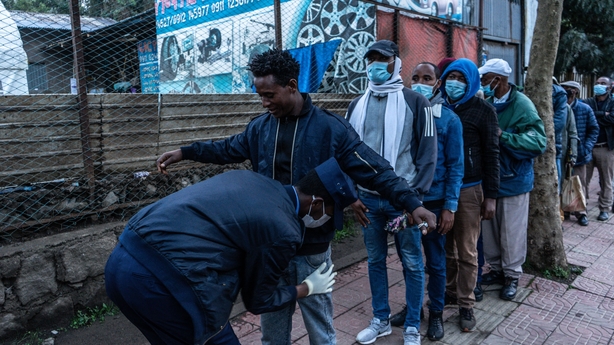 "This doesn't mean there will not be problems. But the problems would not be significant enough to overturn or reflect what the public actually voted," Berhanu Nega said.
His party had filed 207 complaints after local officials and militia prevented observers from entering many polling stations.
In Tigray, the TPLF was designated a terrorist organisation, with some of its leaders either arrested or on the run. In the run up to polling day, several opposition parties complained their agents were beaten and their badges confiscated in two regions.
Last month, the European Union abandoned a plan to send monitors to observe the elections, citing concerns about security.
What are voters' key issues?
Mr Abiy's Prosperity Party is the frontrunner by a considerable margin in a crowded field of candidates. Long queues for polling stations can be seen across country.
Voters who have spoken to media say peace and stability are the main election issue.
"More than anything, I will vote for a party which I think will bring peace for our country," one voter in Addis Ababa told Reuters.
"Long queues for polling stations can be seen across country," another person queuing to vote told BBC News.
More have cited the cost of living in the capital city as their key issue.