Cases of the Delta variant of coronavirus first identified in India are estimated to be doubling every four-and-a-half days in parts of England, new data suggests.
Public Health England (PHE) said that 42,323 cases of the Delta variant have been confirmed in the UK, up by 29,892 from last week.
Growth rates for Delta cases are high across all parts of the country, it added, with regional estimates for doubling time ranging from 4.5 days to 11.5 days.
In England 39,061 cases of the Delta variant of coronavirus have been confirmed, along with 3,035 in Scotland, 184 in Wales and 43 in Northern Ireland.
PHE also said that more than 90% of new Covid-19 cases are now the Delta variant, with new research suggesting it is associated with an approximately 60% increased risk of household transmission compared with the Alpha or Kent strain.
But it added that the increase in confirmed cases from 12,341 last week has been driven partly by a reduction in test turnaround times and a faster process for identifying cases of the variant.
The estimated Covid-19 reproduction "R" number in England has risen to between 1.2 and 1.4 with the daily growth rate of infections also up compared to last week.
An R value between 1.2 and 1.4 means that, on average, every 10 people infected will infect between 12 and 14 other people. It is up from 1.0-1.2 last week.
The daily growth rate of infections was estimated between 3% and 6%, up from 0% to 3% last week.
---
---
Liberal Democrat MP Layla Moran, chairwoman of the All-Party Parliamentary Group (APPG) on coronavirus, said: "The government must immediately explain to the public whether this exponential growth suggests the country is in line for a severe third wave, and if so what it is doing to prevent this.
"As well as hospitalisations and deaths, ministers need to consider the debilitating impact of long Covid which is already affecting an estimated one million people.
"Simply letting this highly contagious strain of the virus rip through unvaccinated younger people risks leaving more with long Covid and creating a ticking time bomb for our NHS."
As of 7 June, there have been 42 deaths in England of people who were confirmed as having the Delta variant of Covid-19 and who died within 28 days of a positive test, according to PHE.
Of these, 23 were unvaccinated, seven were more than 21 days after their first dose of vaccine and 12 were more than 14 days after their second dose.
The figures also showed that two thirds of the 1,234 people who attended emergency departments in England between 1 February and 7 June and who were confirmed as having the Delta variant of coronavirus were unvaccinated.
A total of 220 (18%) were more than 21 days after their first dose of vaccine, and 83 (7%) were more than 14 days after their second dose, PHE added.
No new Covid cases in Australian state as lockdown ends
Australia's Victoria state has reported no locally acquired cases of Covid-19 for the first time in nearly three weeks as state capital Melbourne came out of a snap two-week lockdown after an outbreak that has seen about 90 cases since 24 May.
Melbourne exited the lockdown last night but some restrictions on travel and gathering will remain, including a rule that would force the city's five million residents to stay within 25km of their homes.
Neighbouring New South Wales (NSW) state and Queensland, meanwhile, are on virus alert after an infected woman and her husband travelled from Victoria through several country towns in both states.
The 44-year-old woman tested positive for Covid-19 after reaching Queensland state and later passed the virus to her husband.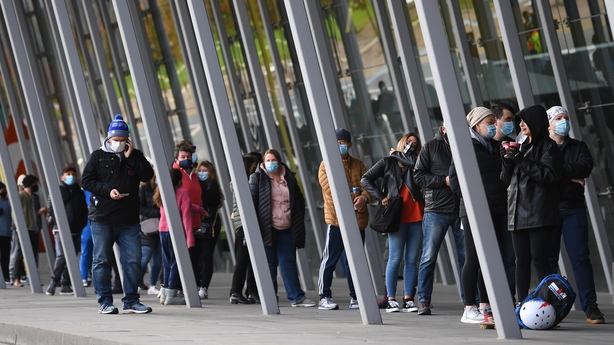 Cafes, restaurants, service stations and supermarkets in NSW and Queensland have been listed as virus hotspots, though Queensland officials said the couple was likely at the end of the infectious period and posed a low risk.
NSW, the country's most populous state, has not reported any locally acquired cases of Covid-19 in more than a month, while Queensland last reported cases in late March.
Australia has fared much better than many other developed countries during the pandemic, with just over 30,200 cases and 910 deaths, mostly in Victorian aged-care homes.
Snap lockdowns, internal border controls and tough social distancing rules have helped it contain prior outbreaks.
Two Covid cases on one of first N American cruises since virus hit
Two guests on one of the first cruise ships to sail from North America since the Covid-19 pandemic hit have tested positive, the cruise company said, adding all passengers and crew had been vaccinated.
The Celebrity Millennium, carrying about 600 passengers and 650 crew, set sail from the Caribbean island of St Maarten on Saturday for a seven-day tour including stops in Barbados, Aruba and Curacao.
"Two guests sharing a stateroom onboard Celebrity Millennium tested positive for Covid-19 while conducting the required end-of-cruise testing," Royal Caribbean said in a statement.
"The individuals are asymptomatic and currently in isolation."
It said that the ship exceeded US Covid-19 guidelines, and all guests were required to show proof of vaccination as well as a negative test before sailing.
The US Centers for Disease Control and Prevention (CDC) currently requires that more than 95% of passengers and crew be vaccinated in order for cruise lines to bypass a requirement for trial voyages.
"We are conducting contact tracing, expediting testing for all close contacts and closely monitoring the situation," Royal Caribbean said.
"This situation demonstrates that our rigorous health and safety protocols work to protect our crew, guests and the communities we visit."
Brazil Supreme Court allows Copa America to go ahead
Brazil's Supreme Court has ruled the country can host the Copa America despite the coronavirus pandemic, clearing the way for the troubled soccer tournament to go ahead in three days.
In an extraordinary virtual session, a majority of the court's 11 justices decided against plaintiffs who argued the South American championships posed an unacceptable health risk.
However, various judges ordered the government to take additional safety measures.
"It falls to (state governors and mayors) to set the appropriate health protocols and ensure they are respected in order to avoid a 'Copavirus,' with new infections and the emergence of new variants," wrote Justice Carmen Lucia in her ruling.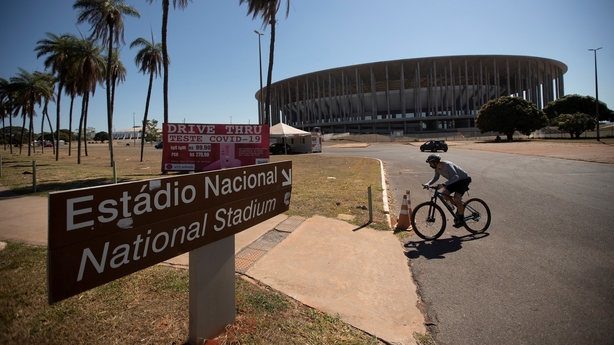 Already delayed by 12 months because of the pandemic, the Copa America nearly unravelled when original co-hosts Colombia and Argentina fell through at the last minute - the former because of violent anti-government protests, the latter because of a surge of Covid-19 cases.
With the clock ticking down to this Sunday's opening match, Brazil stepped in last week as emergency hosts for the 10-nation tournament.
But the decision is hugely controversial as Brazil is also reeling from Covid-19, which has claimed nearly 480,000 lives in the country, second only to the United States.
India records 91,702 new virus cases over past 24 hours
India reported 91,702 new Covid-19 infections over the past 24 hours, and 3,403 daily deaths from the virus.
The South Asian country's total case load now stands at 29.3 million, while fatalities are at 363,079, according to data from the health ministry.
Additional reporting PA