The body of Irish citizen Rory Young, who was killed in an ambush along with two Spanish journalists in Burkina Faso, has been brought back to his home in the Netherlands.
The Irish ambassador to Spain, Síle Maguire, was at the air base near Madrid when the plane carrying Mr Young's body landed, along with those of David Beriain and Roberto Fraile.
The Zambian-born anti-poaching activist and the two Spaniards were travelling with a patrol in the West African country when they were killed by Islamist militants affiliated to al-Qaeda.
The two Spanish journalists were accompanying Rory Young, head of the Chengeta Wildlife group, in Arly National Park on Monday when they were attacked.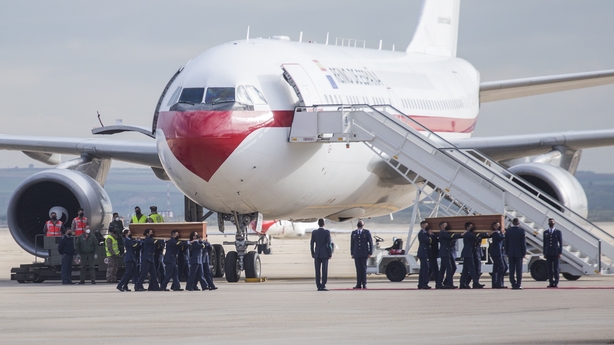 They were with a group that included soldiers and forest rangers when they were ambushed by assailants in pickup trucks and on motorbikes.
The three were initially reported missing but a day later the Burkina Faso authorities said they had been killed.
Spanish Foreign Minister Arancha Gonzalez Laya and Defence Minister Margarita Robles were on the tarmac at the airbase when the plane landed, with the three coffins carried out by 24 Spanish air force officers.
The Department of Foreign Affairs has said that the repatriation of Mr Young to his home in The Netherlands took place today.
It said: "Transport from Burkina Faso to Madrid was facilitated by the Government of Spain, who repatriated the remains of the two Spanish citizens who also tragically lost their lives - David Beriain and Roberto Fraile.
"The Department remains in contact with the family of Rory Young and is providing Consular support as required."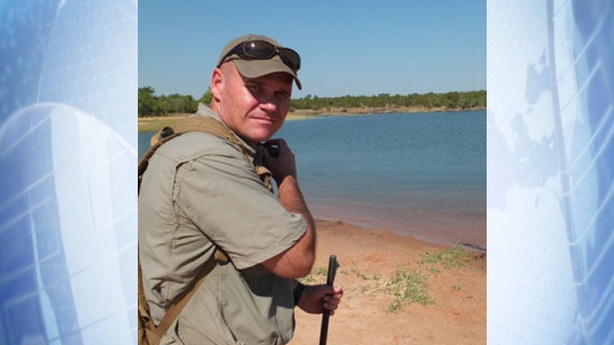 According to the Chengata Wildlife website, Mr Young was born in Zambia and "dedicated his life to wildlife protection".
It described him as "an expert tracker with amazing knowledge, skills and highly developed intuition", and said he was "one of the best in his field".
Burkina Faso, a landlocked country in the vast Sahel region, has been in the grip of an intensifying jihadist insurgency since 2015 which has devastated its once-vibrant tourist industry.
Once largely confined to Burkina's north, killings blamed on jihadist groups like the al-Qaeda-linked Group to Support Islam and Muslims (GSIM) and the Islamic State in the Greater Sahara (ISGS) have more recently targeted other parts of the country.
More than 1,300 people have been killed and one million have fled the violence since 2015.