Cuba's ruling Communist Party has elected President Miguel Diaz-Canel to succeed Raul Castro as party first secretary, the most powerful position in the country, state-run news agency Prensa Latina reported.
The succession marks the end of six decades of rule by brothers Fidel and Raul Castro, who led Cuba's leftist 1959 revolution, in a transition to a younger leadership.
On Saturday, Mr Castro confirmed he was handing over the leadership of the all-powerful Cuban Communist Party to a younger generation that was "full of passion and anti-imperialist spirit" at its annual congress.
Mr Diaz-Canel has already served as Cuba's president since 2018 when Mr Castro relinquished that part of his executive portfolio.
In addition to the presidency, 60-year-old Mr Diaz-Canel will now also hold the country's most powerful position - that of first secretary of the Communist Party of Cuba PCC, a post previously only held by Mr Castro and his brother, revolutionary leader Fidel, who died in 2016.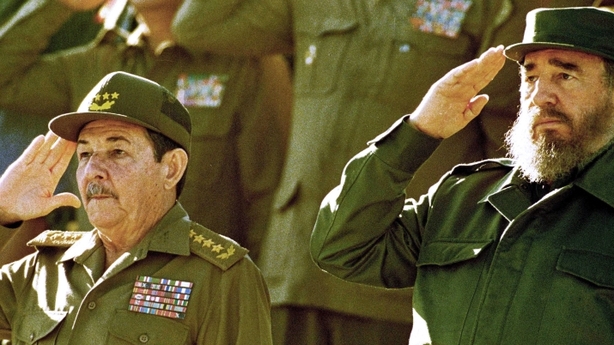 Before Raul Castro, Fidel ruled Cuba for nearly half a century from 1959 to 2006, when he fell ill. Fidel is still widely revered as the country's father and saviour.
Mr Diaz-Canel becomes Cuba's first civilian leader since the Castro-led revolution of the 1950s, which happened before he was even born.