Spanish police have seized a homemade drug smuggling submarine able to carry up to two tonnes of cargo.
The nine-metre-long craft was discovered last month while it was being built in Malaga, on the Costa del Sol.
The seizure was part a broader international drug operation involving five other countries, Colombia, Netherlands, Portugal, UK and US, as well as the EU crime agency Europol.
The three-metre-wide semi-submersible craft is made of fiberglass and plywood panels attached to a structural frame, with three portholes on one side.
Police said it has two 200-horsepower engines operated from the inside.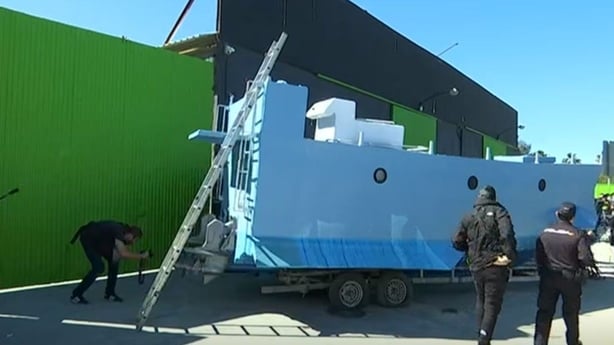 A total of 52 people have been arrested and 47 police raids have been carried out in the ten Spanish cities.
In addition, the police have seized more than 400kg of cocaine, 700kg cannabis and more than €100,000 in cash.