An Irish-based human rights advocacy group has said that 2020 created significant new risks for human rights defenders working across the world as the Covid-19 pandemic took hold.
In its Global Analysis report, Front Line Defenders said human rights advocates proved invaluable to saving lives during the pandemic by delivering food, medicines and personal protection equipment in many countries, as well as taking on roles in community health helping where gaps had appeared in government supports.
But the group said that in spite of this, human rights defenders continued to face an "onslaught of attacks, ranging from criminalisation and harassment to physical attack and killings".
It points out that in spite of extended and extensive lockdowns in countries across the globe in 2020, it has still documented the deaths of 331 human rights defenders last year, with that number expected to rise further, as other cases are verified.
The highest number was in Colombia, where 177 deaths were recorded. 
Others among the 25 countries affected include Honduras, Mexico and the Philippines.
Murders of human rights activists have increased in Colombia since 2016 after the Revolutionary Armed Forces of Colombia (FARC) group demobilised as part of a major peace deal.
Ireland was a founder member of the EU Trust Fund for the Colombian Peace Process, supporting its work implementing the peace accords.
In 2015 Ireland's former tánaiste and foreign affairs minister, Eamon Gilmore, was appointed as EU Special Envoy for the Colombian peace process and had a key role in engaging with the Colombian government and FARC delegations in the run up to the 2016 peace agreement.
The disbandment of the guerrilla group left remaining guerrillas and crime gangs fighting for control of drug trafficking and illegal mining territory, with human rights activists targeted by many gangs.
The killings have been a major challenge for the government of Colombian President Ivan Duque, who has faced substantial criticism at home and abroad for not doing more to stop the bloodshed.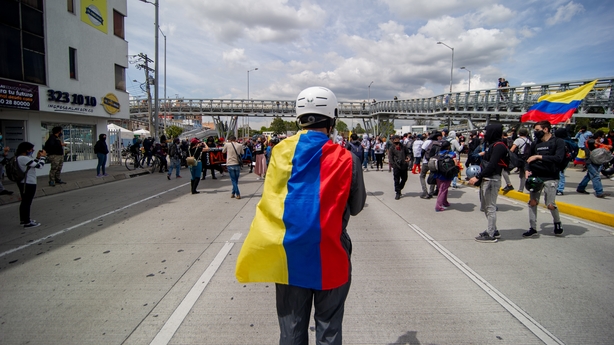 Last week the Duque administration promised to curb activist murders by boosting military operations and sending more judges to remote areas, but did not offer a timeline or other details.
Deputy Director of Front Line Defenders Olive Moore called the attacks on human rights defenders worldwide "unconscionable" given "the heroic nature of their work".
Ms Moore said that while 2020 had been a difficult year for everyone, it was especially challenging for human rights defenders who had to meet unprecedented challenges, as they worked to fill voids left by insufficient government responses to the pandemic.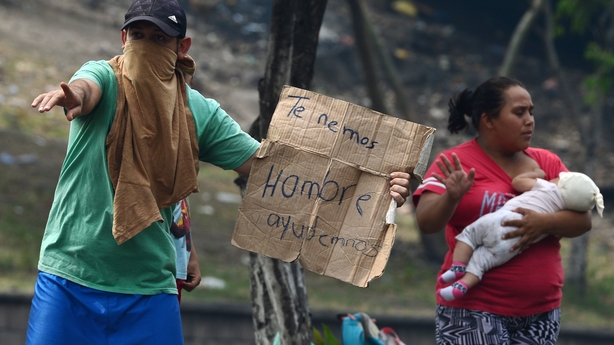 The report pays tribute to many human rights defenders who died last year having contracted Covid-19 themselves acknowledging "their tremendous contributions ... and immense loss to the human rights community".
Aside from killings, Front Line Defenders also documented 919 violations against human rights defenders last year, with over 50% of the incidents involving criminalisation, including detention, arrest and legal action.
Ed O'Donovan, the group's Head of Protection, said that "violations against HRDs who work on rights related to gender - both on LGBTIQ+ rights and women's rights - comprise a quarter of all targeted HRDs, demonstrating that despite significant advances, these sectors remain dangerous spaces".