Italy's president has called in former central banker Mario Draghi to help resolve the virus-ravaged country's political crisis.
The move came after talks aimed at forming a new government collapsed.
Sergio Mattarella's spokesman said he would meet Mr Draghi, the former head of the European Central Bank, tomorrow.
He is widely expected to ask him to take over as prime minister.
The coalition government has been in turmoil since a key partner withdrew last month, depriving ex-prime minister Giuseppe Conte of his majority in parliament.
After trying to stay on, Mr Conte last week was forced to resign, but still hoped to return at the head of a revamped government.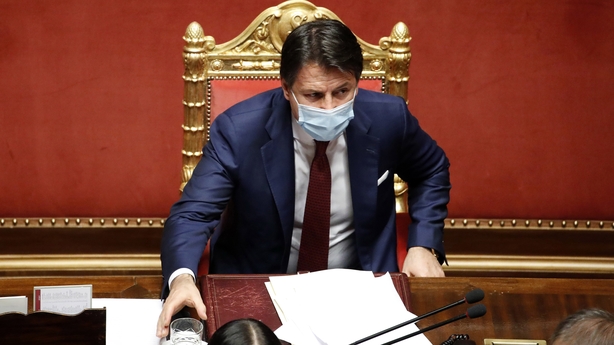 Mr Mattarella had given the populist Five Star Movement (M5S) and the centre-left Democratic Party (DP) until today to patch things up with former premier Matteo Renzi's Italia Viva party, which sparked the turmoil by withdrawing.
But talks failed, and the president announced that he would help form a "high-profile government that should not identify itself with any political formula".
Mr Renzi had for months criticised Mr Conte's handling of the Covid-19 pandemic, which has left more than 89,000 people dead and plunged the economy into a deep recession.