One year on, we still know very little about how and why a new coronavirus, which killed 1.6 million and sickened 74 million people around the world, first broke out in Wuhan, writes Yvonne Murray. In an attempt to gather more information, she travelled to the city.
Just after touchdown in Wuhan, an airport official boarded the plane and gestured at me - one of two foreign nationals - to disembark first.
As we walked up the gangway, he politely explained that I was required to sign a declaration that I had not left China in the previous 30 days.
With Covid-19 largely under control in China, it is now seen as an imported problem - and foreign nationals are subject to extra scrutiny - even here in the cradle of the 2020 global pandemic.
"The weather was like this last year," said Mr Li, a long-term Wuhan resident, gesturing to the thick grey fog hanging over the Yangtze River. "It does bring back memories and makes me feel a little afraid."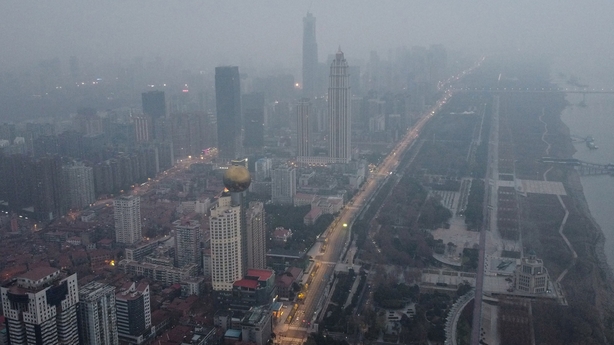 This time last year, the virus was already spreading rapidly through the 11-million strong population.
Doctors, including Li Wenliang who would later die of Covid 19, tried to raise the alarm about a cluster of unusual pneumonia cases.
But they were disciplined by the police and told to stop spreading rumours.
---
New narrative
It would be several weeks before senior officials announced, on 20 January, that there was evidence of human-to-human transmission.
By that time, five million people had already left Wuhan for Chinese New Year - many of them carrying the virus.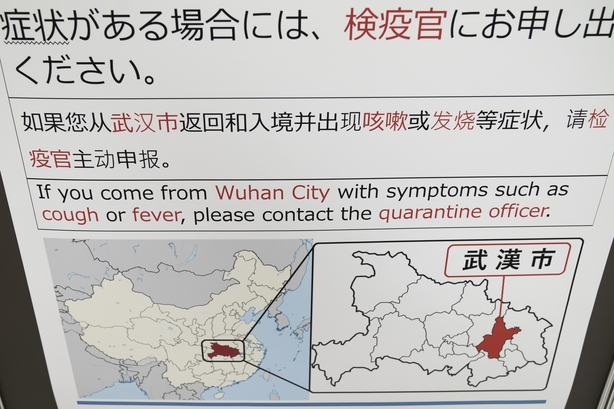 But China's new narrative challenges this sequence of events: Wuhan, officials suggest, was the first victim of Covid-19 but not the source.
Various theories to support this narrative have been floated in Chinese state media and are gaining traction on the streets of the city.
"I personally think that the virus definitely did not originate in China, because recently many imported cold chain food packages in China have tested positive for the Covid-19 virus," said a young graduate named Wu, outside the hospital where Dr Li Wenliang died.
"So I think the virus is probably transmitted from these frozen foods," he said.
Over spicy noodles in a busy lunch spot inside a glitzy shopping mall, a local called Yang Rong put forward another popular view. This one was first aired on Twitter by China's foreign ministry spokesman, Zhao Lijian, in March.
"Wuhan hosted the military games in October 2019 and many athletes came from all over the world. We don't know which country brought the virus to Wuhan," she said.
When pressed she admitted that she and her friends had a suspicion.
"We think it probably came from America," she said.
---
Conquering the virus
One year on, we still know very little about how and why a new coronavirus, which killed 1.6 million and sickened 74 million people around the world, first broke out in Wuhan.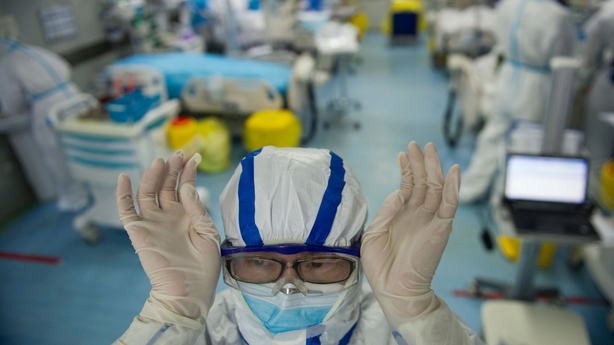 In an attempt to gather more information, we approached scientists, university professors, government officials and even doctors and nurses for interviews. We were told they couldn't speak to the foreign media.
According to a Japanese newswire, Wuhan medics who had responded during the early stages of the outbreak, had been issued with a "gag order".
Even ordinary citizens who are critical of the government's handling of the crisis have been prevented from speaking out.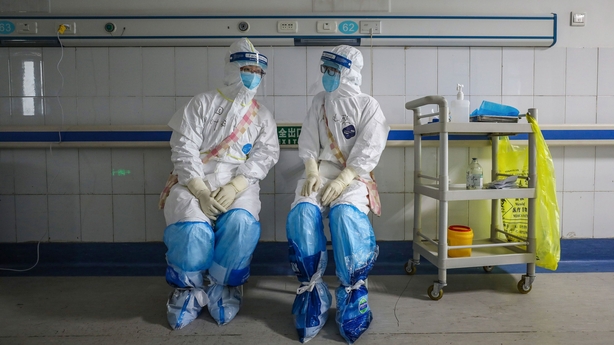 One Wuhan resident accepted a phone interview but said he couldn't leave his house to meet us in person.
"When I was about to go out my door, I received a phone call from our government, who told me not to go," he said.
"I was very upset about our government," he added, "its oppression and concealing of information at the beginning of the pandemic were even more serious than that in SARS".
But in a propaganda drive, on display at a brand-new hi-tech exhibition at the Wuhan Cultural Expo Centre, there is no mention of early missteps.
Instead, their message is one of triumph in conquering the virus thanks to the wisdom and guidance of the Communist Party.
Here too, we encountered the "multiple origin" theory, which has previously appeared in state media.
"Controlling the oubreak of Covid-19 at multiple locations and its rapid spread across the world," read an exhibit plaque, "China deepened its communication and cooperation with relevant countries".
"With concrete actions," it continued, "we helped save lives and contributed our wisdom and strength to the global fight against the epidemic".
---
'Patient zero'
To date, China has released very little information on the work their scientists have carried out so far to find the origin of the outbreak.
The World Health Organization's international team is soon due to begin its long-awaited investigation, including a hunt for "patient zero" in Wuhan, but many fear it could already be too late.
We visited the Huanan Seafood market, which was linked to several of the early cases.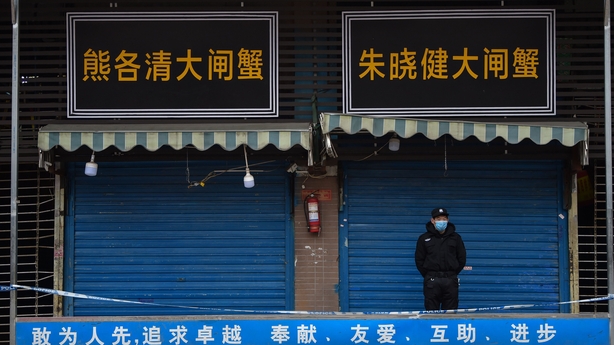 Among the fruit and vegetables, some wild animals like racoons, bamboo rats, foxes and snakes were on sale at this "wet market", which was closed on 1 January.
It was initially suspected as the site of a zoonotic leap of the virus from an animal to humans.
But none of the animal samples tested, according to the preliminary WHO report, came back positive for SARS-Cov-2.
The trail went cold.
In the warren of lanes behind the market, residents have pieced their lives back together.
"Wuhan survived, didn't it?" laughed one man, while deep-frying fish in chilli oil.
"It was quite serious during the outbreak here," a fruit and baijiu seller told me, as a crowd of neighbours gathered to listen in, "but China's control measures are the best," he said, between long drags on a cigarette.
"America is in chaos," he added, to the uproarious amusement of his friends.
---
No closer to unravelling the mystery
In the search for answers, we also approached the Wuhan Institute of Virology (WIV) located on the outskirts of the city.
Suspicion fell on the institute early in the epidemic, when Chinese social media posts suggested the virus could have leaked during a laboratory accident, forcing Shi Zhengli, China's famous virologist - nicknamed "batwoman" - to speak out.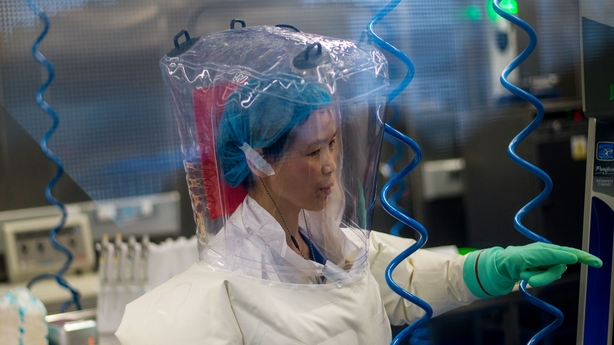 "I swear on my life this has nothing to do with the laboratory," she said, in February.
The "lab leak" theory was later picked up by the US administration but dismissed as "pure conspiracy" by most scientists.
The WIV is a world leader in the study of bat coronaviruses and one of only a few Biosafety Level 4 labs, licensed to handle deadly pathogens. It has received funding from the US and EU for its pandemic prevention work.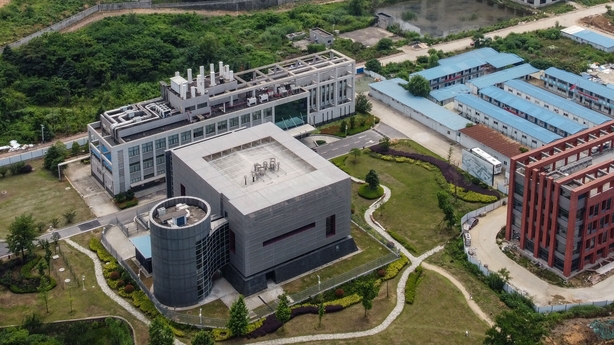 As many scientists believe this bat coronavirus first infected another animal before jumping to humans, we wanted to ask what investigations the experts at the WIV have carried out to find the intermediary host.
We also wanted to find out if their tests have shown that this virus could have been circulating in the human population undetected for some time, which could explain why it was so well adapted to humans from the very beginning. Stored medical samples from before the pandemic could hold some clues.
But once again, our interview request was declined.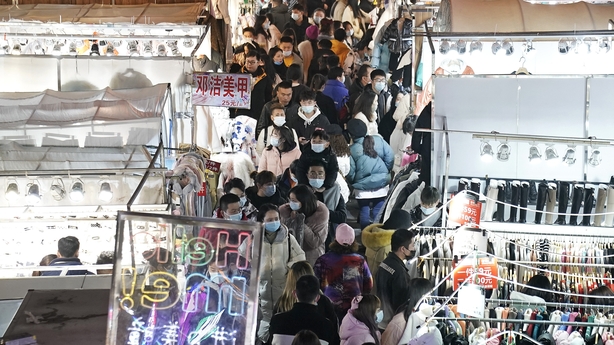 Wuhan has not reported a locally transmitted case for six months and the city is back to normal.
The scars are beginning to heal in Wuhan.
But under the dense fog lies a mystery, that one year on, the world is no closer to unravelling.