Russian opposition leader Alexei Navalny, who the West believes was poisoned with a Novichok nerve agent, has been discharged from hospital after 32 days.
Mr Navalny was being treated in a Berlin hospital after falling ill on a domestic flight in Siberia last month and then being airlifted to Germany while still in a coma.
"The patient's condition had improved sufficiently for him to be discharged from acute inpatient care," the Charite hospital said in a statement.
"Based on the patient's progress and current condition, the treating physicians believe that complete recovery is possible. However, it remains too early to gauge the potential long-term effects of his severe poisoning," it added.
Berlin says tests in Germany, France and Sweden have determined Mr Navalny was poisoned with a Novichok nerve agent and the West has demanded an explanation from Russia.
Moscow has said it is yet to see evidence of a crime and has declined to open an investigation so far, instead opening a pre-investigation probe. The Kremlin has denied any involvement.
"The decision to make details of Mr Navalny's condition public was made in consultation with the patient and his wife," the hospital said.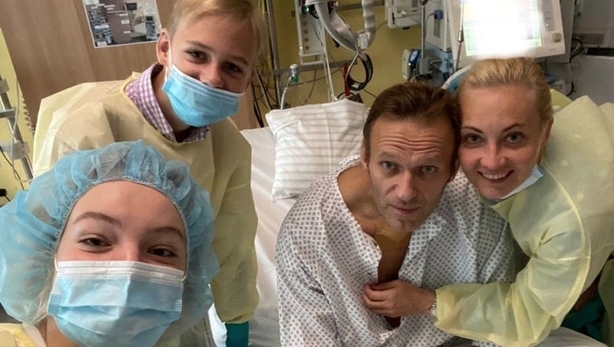 Meanwhile, the Kremlin said Alexei Navalny is welcome to return to Russia.
Dmitry Peskov, a government spokesperson told Russian news agencies:"As regards his returning to Moscow, like any other Russian citizen, he is free to do so at any moment."
---
Read more:
Navalny says he is 'able to breathe' unaided after suspected poisoning
Russian police launch initial 'check' into Navalny case
Alexei Navalny: A constant thorn in the Kremlin's side
---
Timeline of Navalny poisoning
Here are the main developments in the poisoning of Alexei Navalny, a fierce critic of Russian President Vladimir Putin, who was discharged Wednesday after a month in a Berlin hospital.
Admitted to hospital
On 20 August, the 44-year-old lawyer and anti-corruption campaigner is hospitalised in intensive care in the Siberian city of Omsk after he lost consciousness while on a flight.
His entourage says he has been poisoned, while Russian medics treating him say they have found "no trace" of poison in his blood or urine.
Transferred to Berlin
Two days later, in a medically induced coma, he is transferred to the Charite hospital in the German capital at his family's request.
The Russian medical team treating him had initially refused the move.
On 24 August, German doctors say tests indicate poisoning.
On 27 August, the Russian judiciary announces that it has launched a preliminary probe into the affair, while saying there is no proof of a poisoning.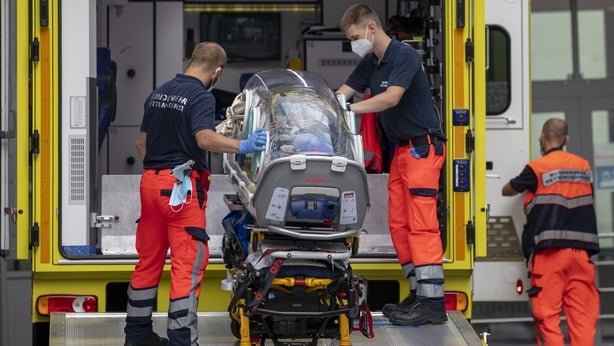 Novichok
On 2 September, Berlin says medical tests carried out by a German army laboratory have yielded "unequivocal evidence" that Mr Navalny was a victim of poisoning by Novichok, a Soviet-era chemical weapon.
German Chancellor Angela Merkel seeks clarification from Moscow.
International pressure
NATO, followed by the European Union, demands an investigation.
On 3 September, the Kremlin rejects claims that Russia was behind the poisoning.
On 4 September, a Russian toxicologist says Mr Navalny's health could have deteriorated because of dieting, stress or fatigue, insisting no poison had been found in the tests conducted in Siberia.
NATO Secretary General Jens Stoltenberg demands Moscow reveal its alleged Novichok programme to the global chemical weapons watchdog.
Sanctions threat
On 6 September, Germany, which holds the rotating presidency of the European Union, says it will discuss possible sanctions against Russia if the Kremlin does not provide an explanation soon.
Ms Merkel says she will not rule out consequences for the Nord Stream 2 gas pipeline project, a new and highly controversial connection that will take Russian gas directly to Germany via the Baltic Sea.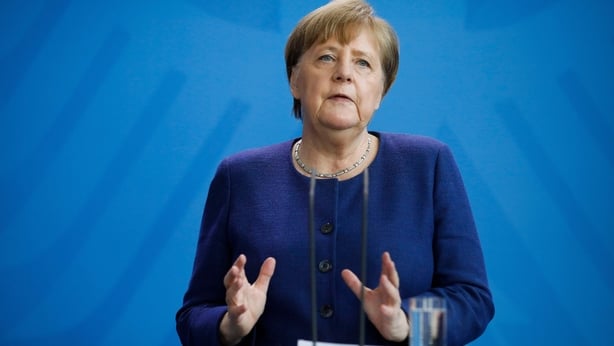 Out of coma
On 7 September, the Berlin hospital says Mr Navalny emerges from a medically induced coma and is responsive.
Laboratories confirm poisoning
On 14 September, laboratories in France and Sweden confirm Germany's findings that Mr Navalny was poisoned with a Novichok nerve agent.
French President Emmanuel Macron urges Mr Putin by telephone to urgently shed light on the "attempted murder".
Mr Putin condemns "unsubstantiated" accusations.
Out of hospital
On 15 September Mr Navalny posts a message on Instagram saying he is able to breathe unaided, appearing with his wife Yulia and two children wearing a hospital gown sitting up in bed, looking gaunt.
Two days later aides of Navalny say they have discovered traces of a Novichok nerve agent on a bottle taken from the hotel in Siberia where he stayed before falling ill.
On 21 September Mr Navalny says Western laboratories have found traces of Novichok in and on his body and he demands Moscow return his clothes from the day he fell ill.
The next day Navalny is discharged and the Berlin hospital says a "complete recovery is possible".