The European Union has taken the first step to impose new sanctions on Belarus over a disputed election last Sunday and a crackdown on protests that followed, instructing its foreign policy arm to prepare a blacklist of responsible individuals.
President Alexander Lukashenko claimed victory but now faces the biggest challenge to his 26-year rule, with tens of thousands protesting for a sixth day running today and opposition leader Sviatlana Tsikhanouskaya calling for a recount of the votes.
"EU will now initiate a process of sanctions against those responsible for the violence, arrests and fraud in connection with the election," Sweden's Foreign Minister Ann Linde said after emergency talks among all her EU peers.
The EU first imposed sanctions on Belarus in 2004. It tightened them in 2011 over abuses of human rights and democratic standards, including vote rigging.
Many were lifted after Mr Lukashenko released political prisoners in 2016. But an arms embargo remains, as do sanctions on four people over the unresolved disappearances of two opposition activists, a journalist and a businessman, years ago.
In a video posted on YouTube today from her self-imposed exile in Lithuania, Ms Tsikhanouskaya asked supporters to demand an official investigation into allegations that the election was rigged.
"Belarusians will never again want to live with the old authorities," she said. "Let's defend our choice. Don't stay on the sidelines. Our voices need to be heard."
Mr Lukashenko denies electoral fraud. His government freed many detained demonstrators today after issuing a rare public apology.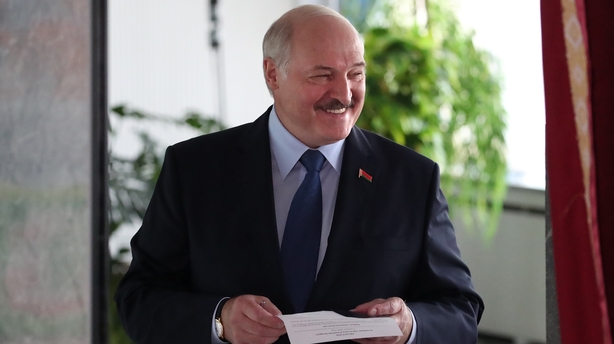 However, citizens took to the streets again after at least two protesters were killed and thousands detained in a violent crackdown this week.
The top EU diplomat, Josep Borrell, said the bloc did not accept the official election results.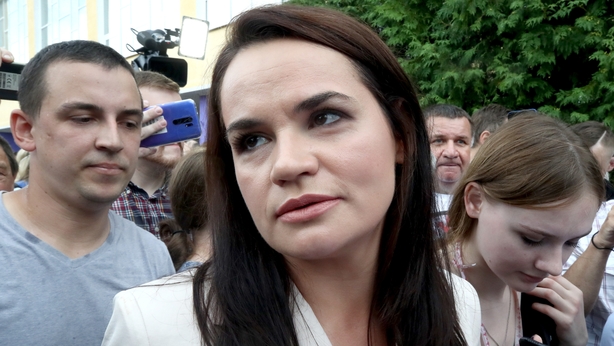 Poland, the Czech Republic, the three Baltic states and Denmark also pushed for mediated talks between Lukashenko and the opposition.
Vilnius called for an EU fund to support victims of repression in Belarus while Warsaw said it would loosen visa restrictions, open its labour market for Belarusians and support civil society and independent media there.
New sanctions on Belarus would come in the form of visa bans and the freezing of any assets held in the EU by the designated individuals and could be finalised as soon as the end of the month, diplomatic sources said.
Charles Grant, director at the Centre for European Reform think-tank, said the EU should also coordinate its response with the United States and Britain.
"Ultimately, change in Belarus will depend on the Belarusian people, but Europe and the US can do their bit to help," he said.