Feeding their families via Facebook. 
A shared photo or a status update may seem like an inconsequential act for most of us but in Lebanon right now the social media platform is fast becoming a bartering website for people trying to feed their families.
Desperate Lebanese are using Facebook to trade what little they have for the basics they need to keep going, whether it's asking for sugar, milk and soap in exchange for a child's dress or offering seamstress services in exchange for whatever goods people can give.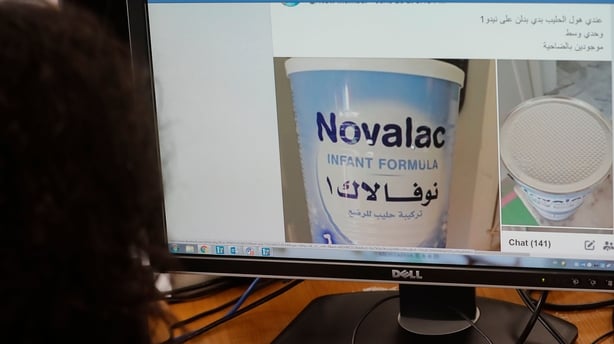 The worst economic crisis in decades has seen Lebanon's economy implode, with more and more people being drawn into poverty. 
The country's currency has lost almost 80% of its value, so prices for basic foods have skyrocketed leaving many unable to afford basic foodstuffs. 
Last November the World Bank warned that as many as 50% of the population could end up living in poverty within months if the crisis worsened. 
Since then things have only deteriorated further with the outbreak of the Covid-19 crisis.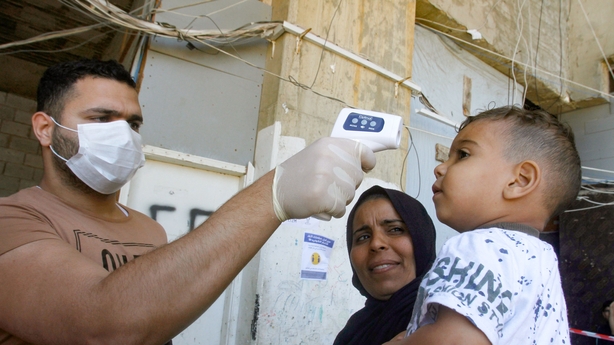 ---
Four facts about Lebanon:

  ▪ It has a population of 6.8 million people in a small, densely populated area of over 10,000 sq km.
  ▪ That includes over 1.5 million Syrian refugees have come to Lebanon since Syria's war began.
  ▪ Lebanon hosts the largest number of refugees per capita in the world.
  ▪ Lebanon's own civil war only ended in 1990.
---
How has the economic situation become so bad?

Lebanon's political history is a complex one. It's a country which is ruled by a large number of sects, from Christian to Shia to Sunni - all of whom have sought to maintain and build political influence over the years. 
But that has led to decades of corruption, and mishandling of the economy as groups look after their own financial welfare, rather than that of the overall country. 
In recent years the situation has worsened as some international investors withdrew from the country.  Eventually the state became less and less able to pay for essential services. 
One recent research paper described the Lebanese economy as "a regulated Ponzi scheme" by politicians and banks which has run the country's economy "into the ground".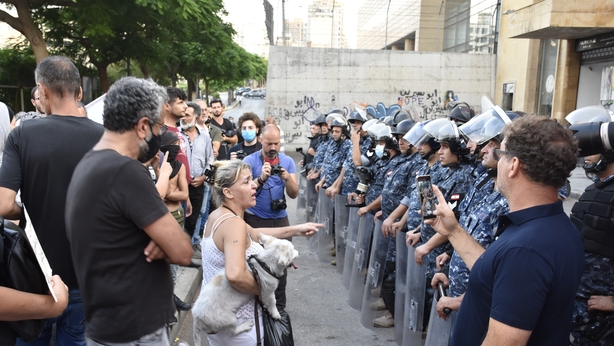 Added to that, Lebanon has seen a huge influx of refugees as a result of the war in neighbouring Syria. An estimated 1.5 million people have come to Lebanon from Syria since 2011.
Martin Keulertz is Assistant Professor in the Food Security Programme at the American University in Beirut. 
He said while the added numbers of people have put a strain on services they also mean that those refugees have not been travelling to other parts of the world, including Europe and so Lebanon has taken the strain from many other countries, something which should not now be forgotten.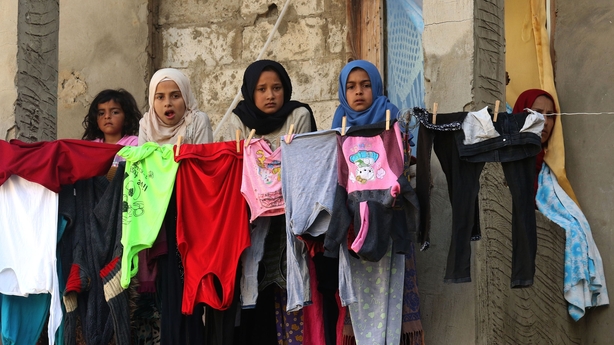 The Director of the charity, Care International in Lebanon, Bujar Hoxha, estimates that between 40 and 50% of people in the county are unable to access food, drinkable water and health and shelter facilities. 
Those kind of numbers mean this is not just a socio-economic crisis, he said, but a humanitarian crisis which requires imminent intervention.

Professor Kuelertz said the situation needs to be stabilised as soon as possible. Food and electricity are vital so that people can survive. 
In a time when the Covid-19 crisis has had huge financial repercussions across the world there is also the question of whether the financial aid required by Lebanon will be available from Europe.
He points out that a failure by Europe to help Lebanon now could have an impact further down the line.
If countries such as Russia, Iran or China step in to offer aid which has not been forthcoming from Europe, they will inevitably secure more influence in the region also, he said.
We need your consent to load this rte-player contentWe use rte-player to manage extra content that can set cookies on your device and collect data about your activity. Please review their details and accept them to load the content.Manage Preferences
In the meantime the people of Lebanon struggle, not just with the Covid-19 epidemic which has gripped the world, but to simply keep going against increasingly difficult odds.