China's parliament, the National People's Congress, will begin its annual meeting today, after a two-month delay, due to the coronavirus outbreak, reports Yvonne Murray in Beijing.
As travel restrictions ease, schools begin to reopen and people get back to work, it will be a moment for the Chinese Communist Party to declare victory over the Covid-19 pandemic that brought the country to a standstill in January.
While normality returns for this country's 1.4 billion citizens, the virus continues to wreak devastation overseas, straining China's relationship with the rest of the world and laying waste to its friendship with the US.
At home in China though, despite the initial cover-up and delay in containing the outbreak and the contraction of the economy, the Chinese leadership has emerged from this crisis stronger and bolder.
China's relatively low official death rate of just over 4,500 stands in stark contrast to the 99,000 plus deaths in the US or more than 35,000 in the UK and is held up as proof of the superiority of China's system.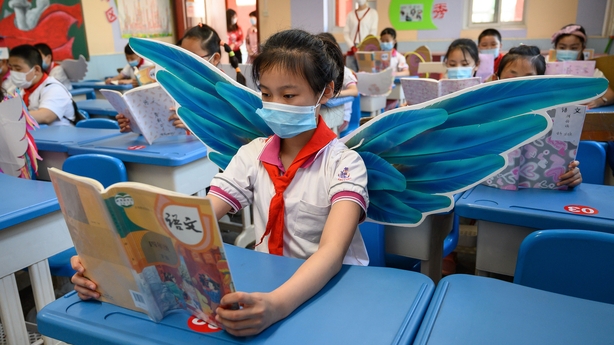 Chen Feiyang is an employee in a state-owned enterprise in Wuhan, the city at the heart of the outbreak, which was locked down from 23 January to 8 April.
"Let's look at the results," he said. "A city with tens of millions of people took only three months to completely control this rare epidemic.
"This is undoubtedly great, especially compared with foreign countries."
It's a view echoed in China's state media.
"One million Covid-19 infections shows US no super power," said an editorial headline in the government-run Global Times tabloid.
"The US government has failed its people and also failed the world," it added.
Of course, questions remain over the reliability of China's official figures but discussion of the numbers inside China has been suppressed as has any criticism of the authorities' handling of the outbreak.
As a result, it has become a very sensitive topic, one that residents of Wuhan are reluctant to address.
Anger and censorship
This is very different picture to when public anger erupted as the outbreak first took hold across Hubei province in January.
The death from coronavirus of one of the whistle-blowers, Dr Li Wenliang, who tried to raise the alarm but was punished by the authorities for 'spreading rumours', sparked an outpouring of grief and anger that presented a dangerous flashpoint for the Chinese authorities.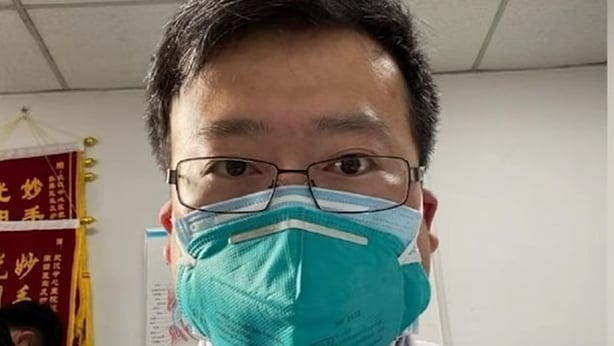 But it didn't take long for the censorship machine to swing into action, quashing any internal criticism and generating propaganda to highlight China's successes in containing the virus.
The official narrative here has also been successful in deflecting blame away from China and pinning it on other countries, specifically the US.
The conspiracy theory, promoted by Chinese diplomats and circulated widely online, that the virus originated in a US laboratory and was brought to Wuhan by American military athletes last year, has gained popularity.
"More and more Chinese tend to believe the virus came from America," said one Hubei resident. "There's a strong anti-American feeling because of it."
Many Chinese citizens no longer believe the virus started in Wuhan.
"I don't think it originated in the seafood market in Wuhan," said Yu Long, a cook from Wuhan, who didn't want to use his real name. "But I don't know where it came from," he added.
Fellow Wuhan resident, Chen Feiyang, also isn't sure the virus originated in his city.
"I don't think it makes any sense for me to think about where the virus came from," he said.
"Only time will tell the answer," he added.
International investigation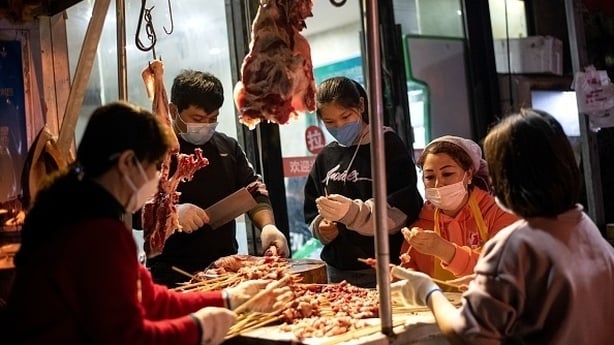 Meanwhile, calls for an independent international investigation into the causes of the outbreak, spearheaded by Australia and backed by more than 120 World Health Organization member states, were seen off by the Chinese leader Xi Jinping on Monday when he agreed to a "comprehensive review" of the origins of the virus.
"China supports the idea of a comprehensive review of the global response to Covid-19, after it is brought under control, to sum up experience and address deficiencies," Mr Xi said in a speech to the meeting of the World Health Assembly.
The virus is a long way from being under control outside China, so it's unlikely that an international investigation will take place for some time.
And the admission last week by China's National Health Commission that early samples of the virus were destroyed for "bio-safety reasons", could hamper efforts to determine the origins of the virus.
"I think China has read the tea leaves and seen that there are so many countries that want an investigation, so they can't look like they are opposing it," said Theresa Fallon, Director of the Centre for Europe Russia Asia Studies in Brussels.
"But what they are really doing is spinning it out until after the pandemic is finished," she added. "And as time goes by, it is unlikely that an in depth and well-documented investigation into the origins of Covid-19 in Wuhan will even be possible. "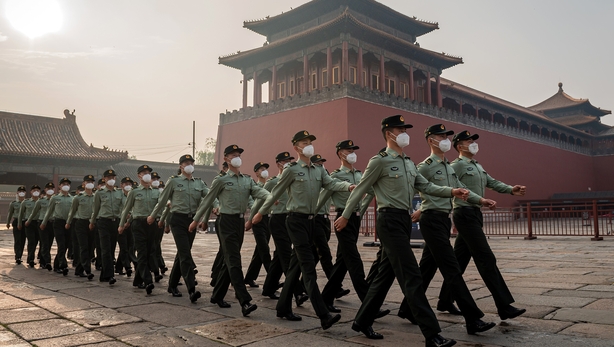 Global leader in virus fight
China is, in the meantime, positioning itself as the leader in the global fight against the pandemic, at a time when the US, previously the largest donor to the WHO, has cut funding by $400 million.
In the same speech, at the WHA meeting, Xi Jinping pledged $2bn dollars in assistance to countries affected by the outbreak.
"China wants to be seen as a reliable global power, and this certainly seems like a move designed to play to that image," said Alex Dukalskis, assistant professor in the School of Politics and International Relations at UCD.
He added: "In his WHO speech, Xi used the CCP formulation of a 'community with a shared future for mankind', which is a formulation that sounds warm and innocuous but actually prioritizes many of Beijing's preferred international norms."
"It's a vague concept, but as described it prioritises a strong version of national sovereignty and non-interference in internal affairs (i.e. don't criticise our human rights record or political system), emphasis on the right to development (even above civil and political rights), and a firm commitment to pursue China's national interest."
An opportunity for China's ambitions
The pandemic has certainly increased global scrutiny of China.
"From where I sit in Brussels, China was always seen as far away and not always of interest," said Theresa Fallon. "But now everyone is paying attention to China."
"What happened in China has affected their entire life: their livelihoods, their personal lives, everything has been upended."
But it appears that the Chinese leadership is calculating that the increased scrutiny is unlikely to result in action against China, as the world is preoccupied with its own struggle to contain the pandemic.
The new security legislation to outlaw subversion in Hong Kong is a sign the Beijing is feeling confident to pursue its regional ambitions.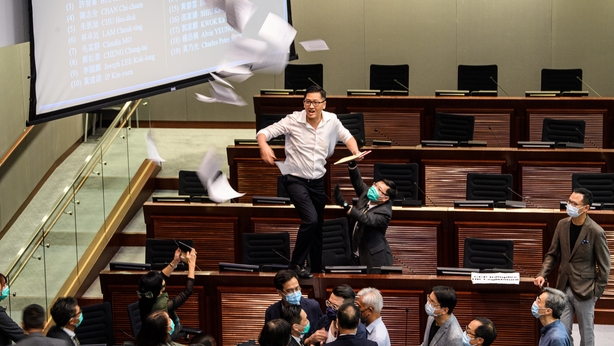 China's success in containing the Covid-19 pandemic feeds into that confidence.
"Great historical progress has been made after major disasters," Xi Jinping told students and teachers during a visit to Xi'an Jiaotong University last month.
"This is how our nation has become experienced and grown up through hardship and suffering," he added.
As China emerges from the hardship and suffering caused by Covid-19, its leaders have strengthened their hand.