Here are the latest developments in the coronavirus crisis.
- Spotlight on WHO -
World Health Organization member states have agreed to an independent probe into the WHO's response.
At the UN agency's annual assembly held virtually for the first time, countries adopted a resolution by consensus calling for an "impartial, independent and comprehensive evaluation" of the response, including a probe of WHO actions and timelines.
The move comes amid mounting criticism from the US over the WHO's handling of the pandemic, with President Donald Trump threatening to pull the US out, accusing the agency of botching the response and of being a "puppet of China".
Beijing has accused Trump of smearing China and "shirking responsibility".
- NGOs blast UN over pandemic inaction -
Leading non-governmental organizations have blasted the UN Security Council's "shameful" inaction towards the Covid-19 crisis, especially over a call for truces in some conflict zones during the pandemic.
United Nations Secretary General Antonio Guterres called for ceasefires in fighting around the world two months ago.
But the Security Council - debilitated by a confrontation between China and the United States - has failed to agree on a resolution supporting the initiative in the conflicts which fall under its mandate, the NGOs said in a statement.
"The paralysis of the Security Council in the face of Covid is shameful. To millions of people, it is also incomprehensible," said David Miliband, CEO of the International Rescue Committee.
- More than 320,255 dead -
The pandemic has killed at least 320,255 people worldwide since it surfaced in China late last year, according to the latest AFP tally based on official sources.
At least 4,850,670 cases of coronavirus have been registered in 196 countries and territories. Of these, at least 1,770,500 are now considered recovered.
The United States has recorded the most deaths at 91,179. It is followed by Britain with 35,341, Italy with 32,169, France with 28,022 and Spain with 27,778.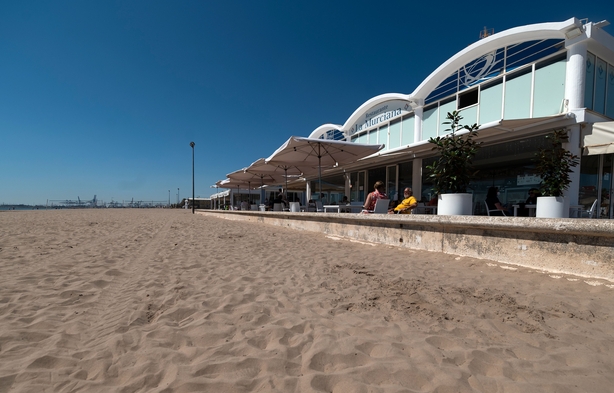 - Spain seeks two-week extension of emergency state -
Spain's government is to ask parliament for a two-week extension of a state of emergency in place since mid-March to help battle one of the world's worst coronavirus outbreaks.
Even though Covid-19 deaths and infections have been ebbing, Prime Minister Pedro Sanchez's government wanted the decree granting it exceptional powers to continue until the end of June when a national lockdown should be largely eased.
But with support for his left-wing coalition waning both in parliament and among the public, cabinet instead has opted for an extension until 6 June from the next expiry on 24 May, government spokeswoman Maria Jesus Montero confirmed.
- Dutch schools to reopen in June -
The Netherlands will press ahead with a further easing of lockdown measures in June due to a steadily declining number of coronavirus infections and hospital admissions, Prime Minister Mark Rutte said.
High schools will reopen on 2 June and elementary schools will return to full schedules on 8 June, Rutte said, detailing a decision by the Dutch government.
The easing will take place nearly two and a half months after lockdown measures were imposed across the country of 17 million in mid-March.
- Positive tests for coronavirus at Premier League clubs -
Six positive cases for coronavirus have been detected at three Premier League clubs after players and staff were tested ahead of a return to training.
"The Premier League can today confirm that, on Sunday 17 May and Monday 18 May, 748 players and club staff were tested for Covid-19. Of these, six have tested positive from three clubs," the Premier League said in a statement.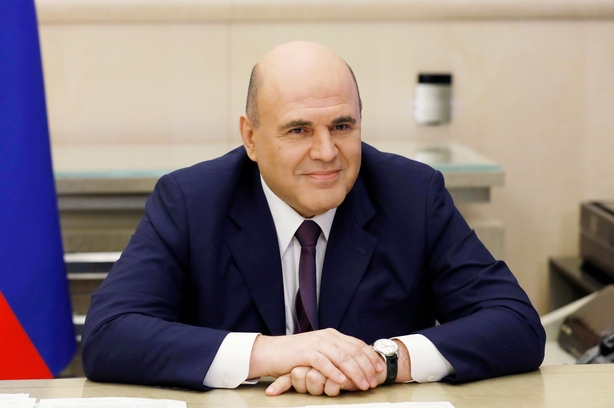 - Russia PM returns -
Russia's Prime Minister Mikhail Mishustin has returned to his duties after recovering from the virus, as officials say new cases in the country are dropping off.
Mishustin credits the nationwide lockdown, which is now being progressively lifted, but he cautions the situation remains "difficult".
- Breaking news on borders -
The Canada-US border will remain closed to all non-essential travel for another month, until 21 June, to fight the spread of the coronavirus, Canadian Prime Minister Justin Trudeau announced.
However, Central European countries including Austria, the Czech Republic, Germany, Hungary and Slovakia, say they could open their borders to each other as of mid-June.
And Bulgaria, Greece and Serbia agree to ease travel restrictions reciprocally in stages, starting 1 June.
- UK Labour cancels annual conference -
Britain's main opposition Labour party has announced it was cancelling its annual conference scheduled for September due to the coronavirus outbreak.
The meeting in Liverpool, northwest England, would have been the first under the leadership of Keir Starmer, who was elected to replace Jeremy Corbyn in April.
"Our priority is the safety of members, staff and visitors to our events and the need to protect the public's health," a spokeswoman for the centre-left party said.
- Jerusalem mosque to reopen -
Jerusalem's Al-Aqsa mosque, Islam's third holiest site, will reopen to worshippers after the three-day Eid holiday expected to begin this weekend, a statement from its governing body says.
The mosque's director, Omar al-Kiswani, has told AFP that he hopes for no restrictions on the number of worshippers but says the exact "mechanisms and measures" will be announced later.
- First UAE flight to Israel, with virus aid for Palestinians -
The United Arab Emirates has flown its first publicly announced flight to Israel when Etihad Airways sent medical supplies to help the Palestinians cope with the coronavirus pandemic.
Except for Jordan and Egypt, Arab countries have no official relations with Israel but Gulf Arab nations like the UAE and the Jewish state have been warming ties recently amid shared concern over Iran.
The official UAE news agency WAM said the flight involved the delivery of 14 tonnes of urgent medical supplies that "will support the efforts to curb the spread of Covid-19 pandemic and its impact in the occupied Palestinian territory".
- Voluntary quarantine -
French citizens and residents travelling home from outside the European Union will be asked to observe a two-week "voluntary" quarantine, in a measure that will start Wednesday.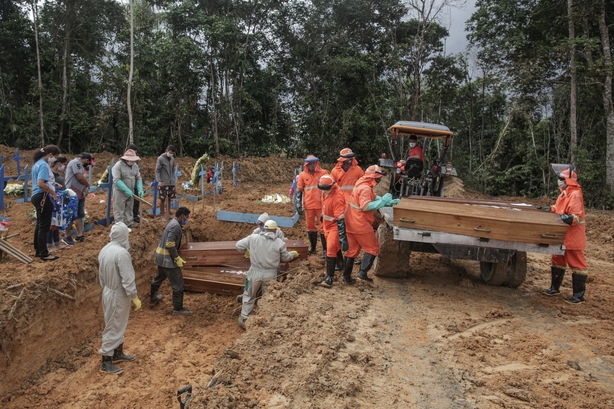 - Brazil records 1,179 coronavirus deaths -
Brazil has recorded a new daily record of 1,179 deaths from the coronavirus with a total of 17,971 total fatalities and 271,628 confirmed cases, the health ministry said.
Tuesday's death toll was the first time Brazil has recorded more than 1,000 deaths in a day.
- Indigenous Venezuelan refugees 'dangerously exposed' -
Venezuela's displaced indigenous communities are "dangerously exposed" to the coronavirus pandemic, the United Nations has warned.
Indigenous people displaced across the border in neighbouring Brazil and Colombia are "at risk" as the coronavirus sweeps through South America, said the UN refugee agency.
The UNHCR said the number of suspected and confirmed Covid-19 cases was increasing, while the first deaths had been reported among indigenous communities.