Officials in Wuhan plan to conduct coronavirus tests on the Chinese city's entire population after new cases emerged for the first time in weeks in the cradle of the global pandemic, according to state media reports.
According to a notice carried by news outlets, officials have been ordered to submit plans to administer nucleic acid tests on all residents in the city of 11 million people.
"Each district should make plans and arrangements to conduct nucleic acid tests on the entire population in its jurisdiction within a 10-day time limit," the notice said, although it was unclear when testing would begin.
The plan come after Wuhan reported the first cluster of new Covid-19 infections since the city re-opened after a 76-day lockdown on 8 April.
Six new cases were reported on Sunday and yesterday from a residential compound in Dongxihu District.
However, an official from the Dongxihu District epidemic prevention and control commanding office said that they have "not yet received news about this notice".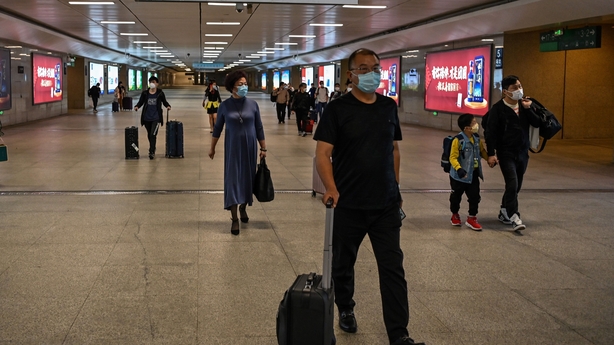 Wu Zunyou, chief epidemiologist at the Chinese Center for Disease Control and Prevention, told state broadcaster CCTV it was "not necessary" for every person in Wuhan to be tested.
"Neighbourhoods without any cases don't need to screen every person," Wu said, while large-scale screening should focus on "key jobs" and other criteria.
China has largely brought the virus under control, but it has been on edge about being hit by a second wave as it has lifted lockdowns and restrictions across the country.
Virus clusters have appeared in recent weeks in the northeastern provinces of Jilin and Heilongjiang, which border Russia.
With the virus taking hold in other nations, China has barred most foreigners from entering the country.
Wuhan has reported 3,869 deaths since coronavirus first emerged there in December, accounting for most fatalities in China.
Scientists believe the virus jumped from animals to humans at a market that sold wildlife in the city.
South Korea deploys mobile data, police to tackle nightlife cluster
South Korean authorities have said they are using mobile phone data to trace Seoul nightclub visitors as they try to tackle a coronavirus cluster, promising anonymity to those being tested due to the stigma surrounding homosexuality.
The country has been held up as a global model in how to curb Covid-19, but a spike of new cases, driven by the cluster in venues in Seoul's Itaewon district - including several gay clubs - forced authorities to delay this week's planned reopening of schools.
Many nightclub customers are believed to be reluctant to come forward because of the stigma surrounding homosexuality in the socially conservative country.
Seoul, as well as its neighbouring Gyeonggi province, the nearby city of Incheon, and the southern city of Daegu, have ordered the closure of all clubs and bars.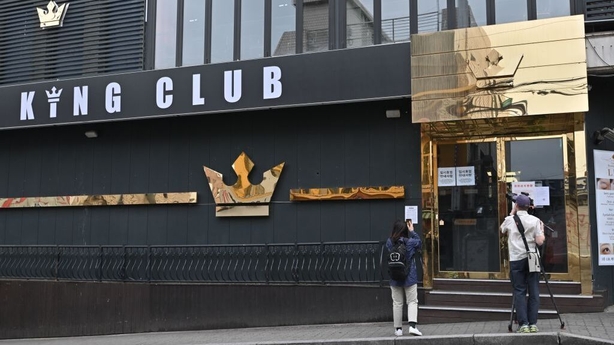 Officials in the east Asian nation of 52 million announced 27 new cases, taking its total to 10,936, after recording only single-digit increases for eight of the preceding 13 days - many of them overseas arrivals.
102 cases have been linked to the Itaewon cluster, the Korea Centers for Disease Control and Prevention said, up 16 in 24 hours, and the vast majority were men in their 20s and 30s.
The city government of Seoul secured a list of 10,905 people who visited the district through data provided by mobile operators and has sent text messages asking them to get tested, said Seoul Mayor Park Won-soon.
The Korea Disaster Management Headquarters said nearly 2,000 people believed to have visited the clubs are currently unreachable, and thousands of police will be deployed to track them down.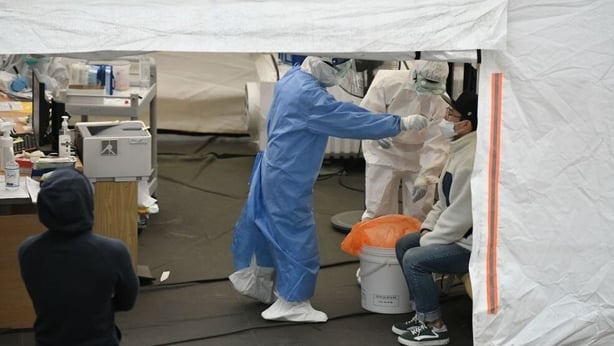 More than 7,000 people who have visited the area over the past two weeks have been tested, said Mayor Park - who announced a 2 million won (€1,500) for those who avoid testing.
Test rates doubled after the city said it will ensure people's privacy by introducing anonymous testing, he added, but authorities still need more visitors to come forward.