Russia has the world's second-highest number of coronavirus infections after reporting another 10,899 new cases today, according to an AFP tally.
The new cases bring Russia's total to 232,243, surpassing the number of infections in Britain and Spain and now behind only the United States which has reported more than 1.3 million, according to the tally compiled from official sources.
Russia eased coronavirus restrictions today despite reporting more than 10,000 new cases per day for over a week.
Officials say the high number of cases reflects a huge testing campaign, with some 5.8 million tests carried out so far.
More than half of the cases have been reported in Moscow and the surrounding region.
With only 2,116 virus deaths reported to date, Russia's mortality rate has been much lower in comparison with other countries with similar infection rates.
Authorities say this is because Russia was able to learn lessons from the experiences of western Europe, moving quickly to isolate travellers and people at risk, convert hospitals to treating virus patients and to test and quarantine those infected.
But critics have cast doubt on the numbers, accusing officials of under-counting by blaming virus-related deaths on other causes.
It comes as officials reopened parks in Novosibirsk in Siberia and in Bashkortostan in the Urals and in Magadan in the Far East residents were allowed to leave their homes to exercise.
In Moscow some half a million construction and industrial workers were allowed back on the job, as wearing masks and gloves became mandatory in shops and on public transport.
Meanwhile, officials have launched a probe into ventilators used at some Russian medical facilities after five coronavirus patients, including three attached to the breathing machines, died in a fire at a Saint Petersburg hospital.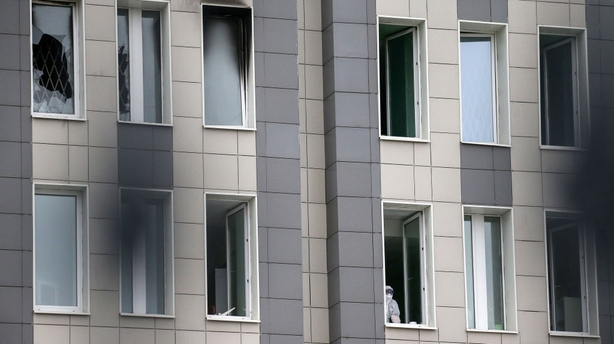 Officials said the blaze on the sixth floor of the Saint George hospital appeared to have started when one of the ventilators in its intensive care unit short-circuited.
Health authorities said they would check the hospital's ventilators and those at a Moscow clinic where a fire killed a woman last week.
The head of the Saint Petersburg hospital's intensive care unit, Vladimir Sulima, told reporters that four of the patients had died in the ward and three of them were connected to ventilators.
"The staff did everything they could... We feel guilty towards their relatives," Mr Sulima said.
He said they had received the Russian-made breathing machines in early May, adding that the hospital would not be using them until the probe was over.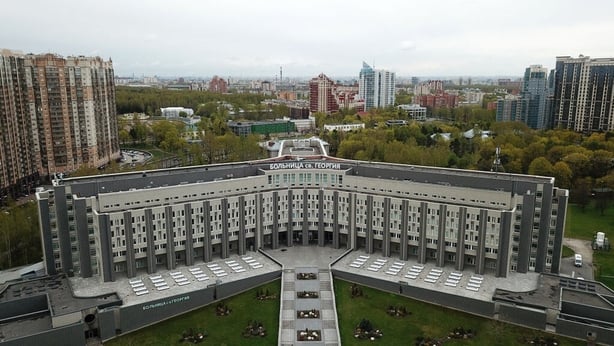 Health care officials identified the victims as four men and a woman, the youngest of whom was 59.
The circumstances of the death of the person who was not in intensive care were being clarified, prosecutors said.
Around 150 people were evacuated from the Saint Petersburg clinic, which had been repurposed to treat coronavirus patients.
Saint Petersburg governor Alexander Beglov, citing preliminary information, said a short circuit was believed to have caused the fire.
Putin spokesman says he has coronavirus
Elsewhere, Russian President Vladimir Putin's spokesman Dmitry Peskov has said he tested positive for the coronavirus and was receiving treatment in hospital, news agencies reported.
"I am ill. I'm being treated," Mr Peskov was quoted as saying by Russian news agencies TASS and Interfax, which specified he had Covid-19.
Mr Peskov is the fourth senior government official to have fallen ill, after Prime Minister Mikhail Mishustin, Culture Minister Olga Lyubimova and Construction Minister Vladimir Yakushev said they tested positive for the coronavirus.
None were reported to be in a serious condition, with only Mr Mishustin in hospital, and he was still holding some meetings by video link.
Mr Peskov told TASS news agency that he was last in direct contact with Mr Putin "over a month ago".
The Russian leader has been staying at his residence outside Moscow for several weeks and is carrying out meetings and speeches via video link.