Germany's confirmed coronavirus cases increased by 2,352 to 148,046, data from the Robert Koch Institute (RKI) for infectious diseases showed today, marking a third consecutive day of new infections accelerating.
The reported death toll rose by 215 to 5,094, the tally showed.
However, the number of people who have recovered is greater than the number of new cases.
Chancellor Angela Merkel has urged Germans to show endurance and discipline to get through the pandemic that is "still at the beginning".
Ms Merkel is worried that Germans are slacking off their social distancing efforts after the federal and regional governments agreed to reopen shops this week.
Germany has the fifth highest COVID-19 caseload behind the US, Spain, Italy and France, but has kept fatalities down thanks to early and extensive testing.
"It is precisely because the figures give rise to hope that I feel obliged to say that this interim result is fragile. We are on thin ice, the thinnest ice even," Ms Merkel told the Bundestag.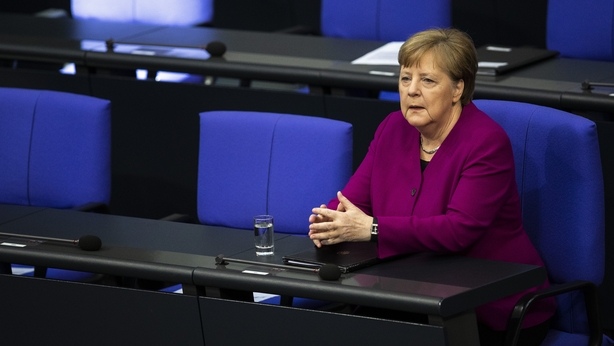 "We are still far from out of the woods," she said.
"We are not living in the final phase of the pandemic, but still at the beginning."
She also called for a bigger European Union budget to support economic recovery in the bloc.
Reported cases of coronavirus have crossed 2.62 million globally and 183,761 people have died, according to a Reuters tally.
Elsewhere, Spain has said 440 people died in the past 24 hours from coronavirus, a slight increase for the third day running.
It brings the overall death toll there to 22,157.
The country has suffered the third-highest number of deaths in the world from the pandemic after the United States and Italy, with infections now more than 213,000 cases, health ministry figures showed.
Meanwhile, nearly 50 crew members on an Italian cruise ship docked for repairs in Japan's Nagasaki have tested positive for coronavirus, raising concern about the strain on the city's hospitals if conditions worsen for those infected.
Results showed 14 more aboard, all either cooks or those serving food, were infected with the virus, an official in Nagasaki prefecture said.
One patient who had been taken to hospital previously was now in a serious condition and on a ventilator, he told a live-streamed news conference.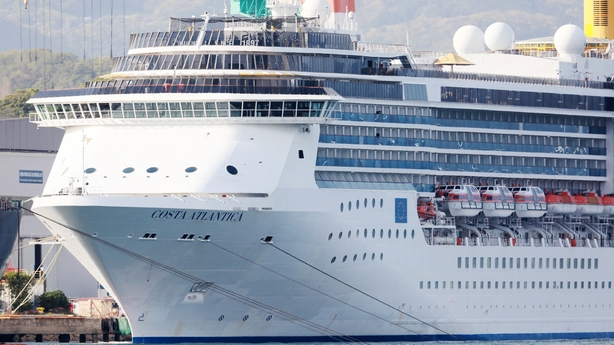 The Costa Atlantica infections come after the cases on the Diamond Princess cruise ship in Yokohama two months ago, where more than 700 passengers and crew were found to be infected, although this time only crew members were on board.
The Costa Cruises-operated ship was taken into a shipyard in Nagasaki in western Japan in late February by Mitsubishi Heavy Industries after the Covid-19 pandemic had scuttled plans for scheduled repairs in China.
The latest cases have raised concern about the potential impact on Nagasaki residents after revelations some crew had left the restricted area despite assurances from the ship operator that they would stay within the wharf, according to Nagasaki officials.
Authorities are also concerned about the potential rise in patients who require hospitalisation, as an increase in domestic coronavirus cases strain medical services around the country.
Japan has seen more than 11,500 infections and close to 300 deaths from Covid-19, excluding figures from the Diamond Princess.
To make room at hospitals for severely ill patients, some local governments have begun monitoring those with milder symptoms in hotels or at their homes, a move that proved fatal for one man in his 50s in Saitama prefecture who died at home on Tuesday while waiting for a hospital bed.
Asked about the man's death, Chief Cabinet Secretary Yoshihide Suga said the health ministry was working to find out how many Covid-19 patients were being monitored at home.
On the Costa Atlantica, 48 positive cases have been found out of 127 people tested so far, bringing the infection rate to 38%.
Those showing only mild or no symptoms remain on board, and officials said they hoped to complete testing of all 623 crew this week.