Syrian regime forces have reportedly advanced into the strategic town of Saraqeb, despite a demand from Turkey that Syria pull back its forces from Turkish-manned posts in the last rebel enclave. 
The demand came two days after clashes between Turkish and Syrian troops killed more than 20 people in the northwestern province of Idlib.
The violence tested uneasy relations between rebel backer Turkey and government ally Russia, both key foreign powerbrokers in the country's conflict.
The UN Security Council is to hold an emergency session later following requests from the US, Britain and France, diplomats said.
The UN envoy for Syria, Geir Pedersen, is expected in New York to report on the situation in Idlib.
"If the regime does not pull back, Turkey will be obliged to take matters into its own hands," Turkish President Recep Tayyip Erdogan said, giving Syria until the end of the month to comply.
Syrian regime forces continued to pound Idlib today, as part of an offensive that has killed 300 civilians since December and displaced 520,000 people.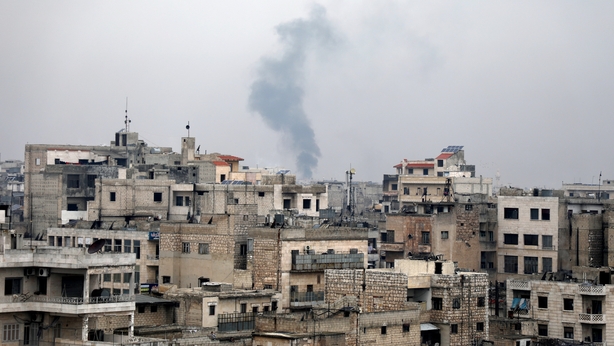 Regime forces penetrated Saraqeb, a town in the province that they had been seeking to encircle for days, according to the Syrian Observatory for Human Rights.
"Regime forces have entered Saraqeb, after hundreds of jihadists and allied forces retreated north of the town," said Rami Abdel Rahman, head of the Britain-based monitoring group.
He said government forces had "begun to comb districts of Saraqeb and are on the point of taking control of the all of the M5 road", while jihadists had withdrawn to a village north of the town.
According to state television, "units of the Syrian Arab Army have encircled the town of Saraqeb on three sides" and were positioned over the nearby junction of the key M4 and M5 highways.
Syrian troops have seized more than 20 towns and villages from rebels and jihadists in 48 hours, according to the observatory and state news agency SANA.
The observatory said Russian air strikes killed three civilians, all members of the same family, on the outskirts of Idlib city.
Regime rocket fire killed another civilian in the town of Anjara in the west of neighbouring Aleppo province, the monitor said, while SANA reported four civilians dead in rebel fire on the provincial capital.
Mr Erdogan said two of Turkey's 12 so-called observation posts in Idlib, set up under a 2018 agreement with Russia, were now "behind the regime's lines".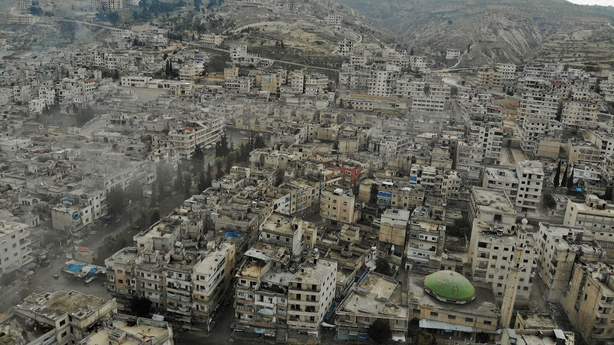 The post at Morek was surrounded by forces loyal to Syrian President Bashar al-Assad in December and another at Surman now lies within the regime's area of control.
Monday's clashes, the bloodiest since Turkey sent troops across the border to Syria in 2016, prompted Mr Erdogan to ask Russia to "better understand our sensitivities in Syria".
He spoke with his Russian counterpart Vladimir Putin yesterday and warned that Turkey would respond "firmly" to any new Syrian attack.