One person has been killed and 157 injured when a plane carrying 177 people skidded off the runway at an Istanbul airport.
"At this stage, 157 injured people are in hospital and one of our fellow citizens has lost their life," Turkish Health Minister Fahrettin Koca told reporters.
The plane was carrying 171 passengers and six crew members.
The Boeing 737 operated by Turkish low-cost carrier Pegasus Airlines had flown into Istanbul's Sabiha Gokcen airport from the Aegean port city of Izmir.
The plane split into three pieces after what Transport Minister Cahit Turhan called a rough landing.
He said flights waiting to land in Sabiha Gokcen were diverted to Istanbul Airport.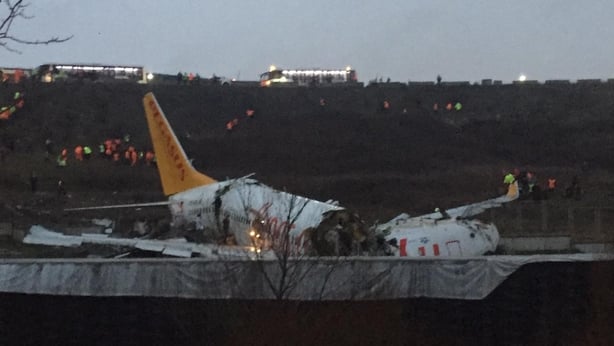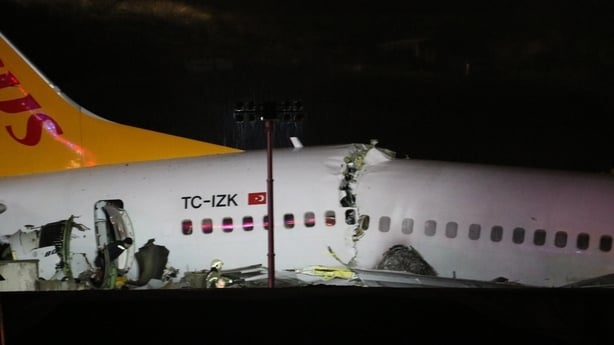 Footage on Turkish media showed the plane's fuselage, as well as a section of it near the tail, had broken off.
Passengers were being led out as the plane lay on a patch of grass next to the runway.
Dozens of emergency response personnel took passengers out of the plane and carried them away on stretchers.
Earlier footage showed part of the exterior of the plane had caught fire, which the Anadolu news agency said had been put out by firefighters.
Turkish Airlines said it had cancelled all of its flight in and out of Sabiha Gokcen.