Finland is the only country in the EU that has reduced homelessness in recent years. 
While the rest of Europe has seen varying increases in homeless figures, Finland has seen a drop of around 38% in long-term homelessness in the past decade.
Ireland has seen one of the highest increases in homelessness in the same timeframe.
From highs in the region of 20,000 homeless people in the 1980s, there are currently 5,500 long-term homeless people in Finland, down from over 8,000 in 2008.
Notably, Finland counts homeless people differently than in Ireland and that 5,500 figure is mostly (75%) made up of people who are living temporarily with family and friends.
In Ireland, those people do not appear in homeless figures, they are often referred to as the "hidden homeless".
According to homeless NGO, the Y Foundation, the real figure of people who are homeless is rather small and there are no rough sleepers anymore in Finland.
Furthermore, there are just 150 homeless families in the whole of Finland.
That is compared to 1,685 homeless families in Ireland, with 3,752 children. For comparison's sake, Finland has a population of around 5.5 million; the Republic of Ireland's is 4.9 million.
The Y Foundation is the fourth largest landlord in Finland. They have 17,000 apartments in more than 50 cities and municipalities in the country.
The organisation offers rental homes for people experiencing homelessness and those who are under the threat of becoming homeless. Cities, municipalities and their property companies sublet their apartments to residents in need of a home.
---
Finland is the only country in the EU that has reduced homelessness in recent years, while Ireland has seen one of the highest increases in homelessness in the same timeframe. @JulietteGash reports | https://t.co/xOEtWR2lsS pic.twitter.com/GFlkrZK3iX

— RTÉ News (@rtenews) January 24, 2020
---
So how did Finland tackle the problem of homelessness?
CEO of the Y Foundation Juha Kaakinen says there was a big change in approach and attitude in 2008. Crucially, he says, there was political consensus on the Housing First model.
Mr Kaakinen says successive governments have agreed to continue using the Housing First model. The current Government has committed to halving homelessness by 2023 and ending it entirely by 2027.
So what is Housing First?
Under Housing First, no matter what a person's reasons are for becoming homeless, the first step is providing housing to that individual, as well as support to enable them to stay in their home. Their right to have and stay in the house is not dependent on reaching targets or conditions such as sobriety or employment, for example.
There are five key principles of Housing First, namely;
1) Immediate access to housing. The person will have regular meetings with councillors, but they have no requirement to meet targets, nor are there conditions that must be met to qualify for a home. Evictions do happen, but tenants are given opportunities to learn from any mistakes.
2) Consumer choice and self-determination. The team working with the person can recommend an area for the person to live, but the individual is given a say in where they want to live. They may be advised to manage their expectations, but they will have input.
3) Recovery orientation. People will be supported in reaching their self-defined goals, e.g. rebuilding relationships with family, attending a detox facility or getting a job.
4) Individualised and person-driven supports. Support is meant to help the participant individually. Each person is helped with their own personal goals. There isn't a set of rules applied across the board to people moving into homes.
5) Social and community integration. Moving to a new area can be difficult and isolating. Their support team can help them establish support networks within new communities.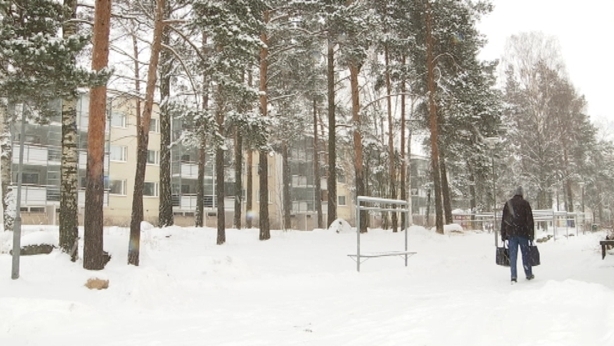 Does Housing First Work? The model has been very successful in Finland, where rough sleeping has been eradicated, and long-term homelessness has been reduced significantly.
According to the Peter McVerry Trust, which was an early adopter of the model in Ireland, Housing First has been incredibly successful in helping people with complex needs to secure and sustain housing, especially in parts of the US, where the model has been operating for the longest time.
The trust said: "Housing First is particularly successful with long-term homeless individuals who have a history of mental health difficulties and drug/alcohol misuse.
"Tenancy sustainment rates, the primary indicator for measuring the success of homeless housing policies, are much higher for Housing First initiatives than for treatment first initiatives, which further supports a shift towards the Housing First model."
In a four-year study in the USA, involving 255 homeless individuals, those participating in Housing First programmes had a tenancy sustainment rate of 75%, whilst those engaging in treatment first programmes had a tenancy sustainment rate of 50%.
In New York, the Pathways to Housing organisation has housed more than 600 people through the Housing First programme and has maintained a tenancy sustainment rate of 85%.
In Ireland, the joint Peter McVerry Trust-Focus Ireland Housing First programme, which ran from 2014-2019, had an 86.8% tenancy sustainment rate.
Housing First has been Government policy in Ireland for a number of years and Peter McVerry Trust currently has the contract for running Housing First in Dublin, the midlands, the mideast and the northeast regions for the next three years. As such, PMV provides support to people in their homes on an ongoing basis.
But Housing First has not been the solution to Ireland's housing crisis. The latest figures show that 10,448 people are currently classified as homeless, and this figure does not include rough sleepers or people living with friends and family, who do not have a secure home.
Finland no longer has rough sleepers and it does count so-called 'couch surfers' or people who rely on friends and family for accommodation. It is worth mentioning that during the winter, overnight temperatures in Finland can be as low as -20C, so there was added impetus to help people sleeping on the streets.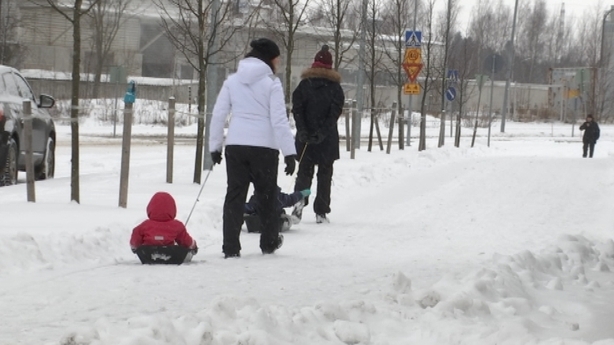 At the other end of the scale in terms of tackling homelessness, in Hungary, where they criminalised rough sleeping in 2018, 100 people have died from the cold since September.
Since the change in the law, many homeless people have been forced to move into the forests around the capital, Budapest.
Those with a roof over their heads are not safer either. Almost two-thirds of those dying of hypothermia are found in a flat or house without heating.
Endre Simó, founder of the NGO Hungarian Social Forum, said: "The most of these victims are elderly and sick people living alone. They are too weak to save themselves.
"A few hours spent in the 5-10 degrees Celsius is enough to cool their body to a fatal low. These people are unable to cut up the firewood, lay a fire, or afford the gas heating in the freezing winter days."
So why has Housing First not been as effective in Ireland as in Finland? CEO of the Peter McVerry Trust, Pat Doyle says it's been very successful, but it needs to be ramped up significantly.
He said: "We need to up the numbers, yes it's been successful, we need to build on that success. We need to make sure that everyone who's on the Housing First plan, which is about 800-900 people at the moment, we need to be trebling that so that it becomes the mainstream response.
"When you ring the freephone, the majority of people are offered a bed in a hostel, we need to move towards other European countries, like Finland, where when you ring (for a bed) it's Housing First as a first response."
So how much has Finland spent on implementing Housing First? According to the Y Foundation, €250m was spent on building and refurbishing social housing in the eight years from 2008 to 2016.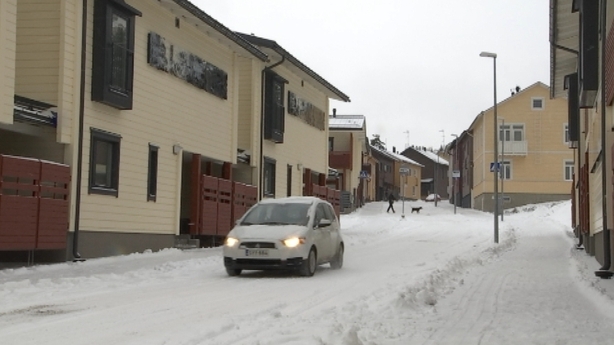 An additional 300 support workers were also hired to assist those accessing Housing First. Juha Kaakinen is keen to point out that the savings from Housing First are significant. He says scientific studies have shown that the state saves €15,000 per person, per annum on healthcare, social services and the justice system because of Housing First.
Finland does have several advantages over Ireland, in that it has a significant stock of social housing already.
In the capital, Helsinki, there are 60,000 social housing units and one in seven residents live in city-owned housing. That compares to 24,700 social housing units in Dublin.
Furthermore, Helsinki owns 70% of city land, it also runs its own construction company. But Pat Doyle from the Peter McVerry Trust is hopeful.
He said regardless of who is next in Government, the Housing First model should be continued and ramped up.
Mr Doyle said the Peter McVerry Trust has had to work hard to prove Housing First as a model, indeed, they provide 61% of Housing First projects in Ireland.
"We need it to become the main response to homelessness, it's still not the main response, but I'm confident we'll get there."