Parts of Australia's east coast have been hit by severe storms.
The heavy rain doused some of the bushfires that have devastated the region for months, but causing road closures and flash flooding.
Despite the heavy rain, authorities were still battling nearly 100 blazes.
The raging bushfires have killed 29 people since September.
They have also destroyed more than 2,500 homes and scorched an area nearly one-third the size of Germany.
Victoria, New South Wales and Queensland, three of the states most hit by drought and bushfires, are now dealing with rain bucketing down in several areas.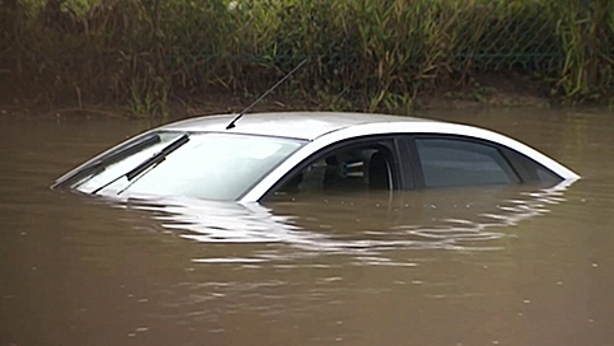 Major highways were closed in Queensland, with the state getting some of the heaviest rain Australia has seen for months.
Power was cut in parts of New South Wales after a stormy night. Parts of Queensland's south saw triple the monthly rainfall overnight.
No major damage has been reported, although some residential areas were flooded and many of the state's parks and tourist attractions were closed.
There are still more than a dozen fires burning in Victoria, with firefighters battling to contain a big blaze in the state's mountain region.
Victoria's emergency service also issued an evacuation warning due to a bushfire for French Island, the state's largest coastal island with a small population of just above 100 people.