An Australian volunteer firefighter has died and two others suffered burns after their truck rolled over when it was hit by extreme winds as they fought bushfires.
The firefighters were working on a fire about 70km east of Albury in New South Wales, fire authorities said on twitter.
As many as 11 emergency fire warnings were in place in the state of Victoria, where conditions were expected to become extreme overnight, while fires were also threatening South Australia and Tasmania.
Earlier this month, two other volunteer firefighters - Geoffrey Keaton and Andrew O'Dwyer - were killed after a tree fell on their truck as they fought a bushfire near the town of Buxton in New South Wales.
The latest death brings to 11 the number of people killed in bushfires and more than three million hectares of land have been scorched during this bushfire season.
Fire also threatened three Melbourne suburbs, with residents warned it was too late to flee and they must "act immediately to survive".
Authorities declared a bushfire emergency as an out-of-control blaze bore down on homes in Australia's second-biggest city.
In Bundoora - just 16km north of the city centre and home to two major Australian university campuses - fire was "threatening homes and lives", Victoria Emergency said.
"You are in danger and need to act immediately to survive," the agency said in a message to residents. "The safest option is to take shelter indoors immediately. It is too late to leave."
Water bombers flew over neighbourhoods dousing homes with water hoses in the hope of halting the fire's spread.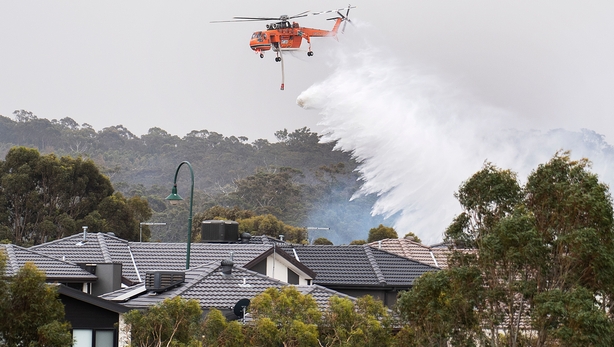 Authorities said "quite a number" of the 30,000 tourists visiting the usually picturesque southeast tip of the continent had heeded calls to evacuate.
More than a dozen blazes are raging in the East Gippsland countryside, some so intensely that hundreds of firefighters were pulled back beyond a firefront estimated to stretch 1,000km.

Meanwhile, temperatures soared in Tasmania, the country's closest point to the South Pole, reaching more than double the summer average with hot air blowing in from the mainland.
The mercury in the state's capital Hobart hit 40.8C, which would make it the city's hottest December day on record, the Bureau of Meteorology said.
"The reason it's getting this hot in Tasmania is we've got quite strong northerly winds bringing that hot air down from the mainland," said meteorologist Luke Johnston.
The temperature was double the average summer level of 20C for Hobart and even topped temperatures in the country's tropical north.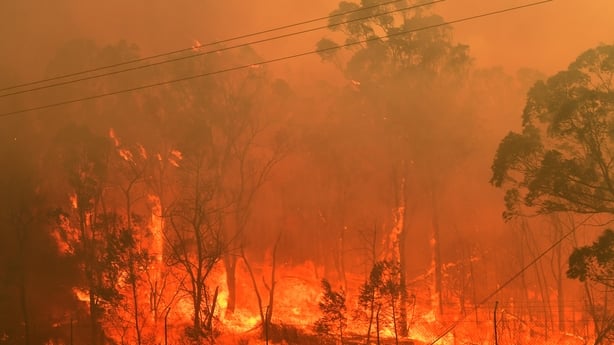 The warm front is heading rapidly into New South Wales, with temperatures expected to spike on New Year's Eve as hundreds of thousands gather around Sydney's harbour to watch its famous firework celebrations.
There had been fears the fireworks might have to be cancelled, but authorities so far are planning to push ahead with the show.
The federal government said yesterday it would compensate volunteer firefighters for loss of income given the intensity of this year's bushfire season.
Prime Minister Scott Morrison said payments of up to A$6,000 (€3,743) would be available for eligible crews who had spent more than ten days in the field this season.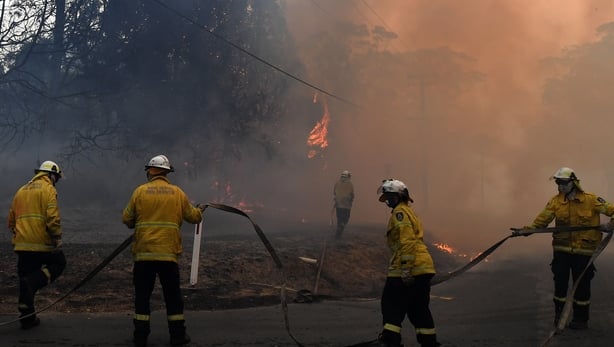 Mr Morrison returned home early from holidaying in Hawaii ahead of Christmas amid criticism his government was doing too little to address climate change and a country-wide drought.