Thieves who robbed an east German museum in the early hours of this morning stole three "priceless" ensembles of early 18th century jewellery in diamond, ruby and emerald, Dresden police and museum officials said.
Security camera footage showed two men breaking into the Green Vault museum in the baroque palace of Dresden through a grilled window.
They then smashed three display cases, removing the ensembles, or parures, kept in them.
Describing the stolen works as "priceless", museum director Marion Ackermann said it would be impossible to sell them on the open market.
"We are talking here of objects of immeasurable cultural value," said her colleague Dirk Syndram. "It's almost world cultural heritage. There is nowhere else a collection of jewellery in this form, quality and quantity."
Officials did not give an estimate but Bild newspaper reported that "antique jewellery worth around a billion euro has been stolen".
The newspaper said the criminals had broken into the well-protected palace by attacking a nearby power distributor and climbing through a window. 
The Green Vault is one of the oldest museums in Europe, having been founded by the August the Strong, Elector of Saxony in 1723.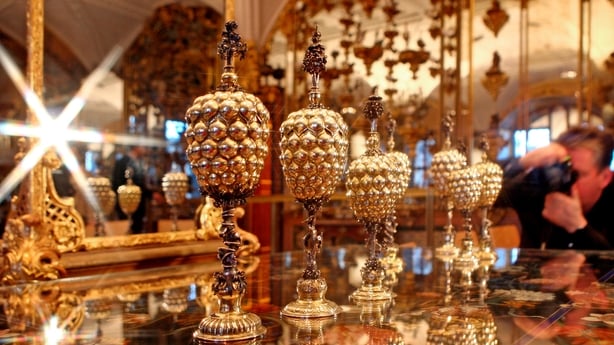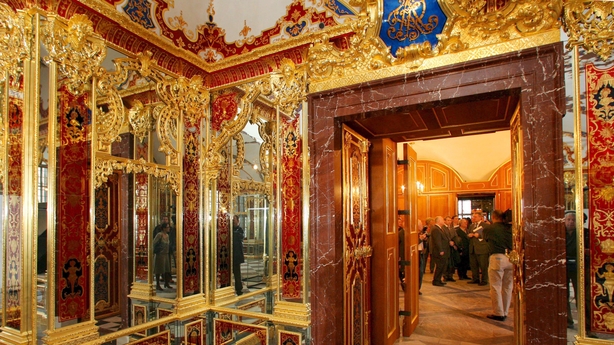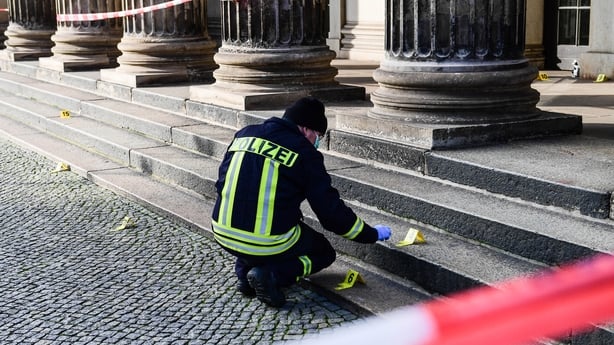 One of 12 museums which make up the famous Dresden State Art Collections, the vault is split into a historic and a newer exhibition.
The historic section, which contains around three quarters of the museum's treasures, was the one broken into.
Its treasures include a 63.8-centimetre figure of a Moor studded with emeralds and a 648-carat sapphire gifted by Tsar Peter I of Russia. 
The theft is the second high-profile heist in Germany in recent years, after a 100kg, 24-carat giant gold coin was stolen from Berlin's Bode Museum in 2017.
We need your consent to load this rte-player contentWe use rte-player to manage extra content that can set cookies on your device and collect data about your activity. Please review their details and accept them to load the content.Manage Preferences