Around 1,000 people living in the vicinity of wildfires in Gran Canaria have been evacuated.
The fire spread towards a national park and an area popular with holidaymakers on the Spanish island, emergency services said.
The flames, which were sparked on the island yesterday, raged out of control overnight.
Firefighters used planes and helicopters to fight the fierce blaze about 32km from the capital Las Palmas.
The fire poses a threat to several towns, as well as the Tamadaba national park on the west of the island, authorities said on Twitter.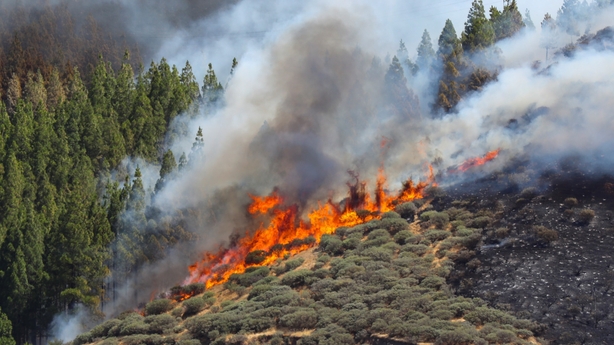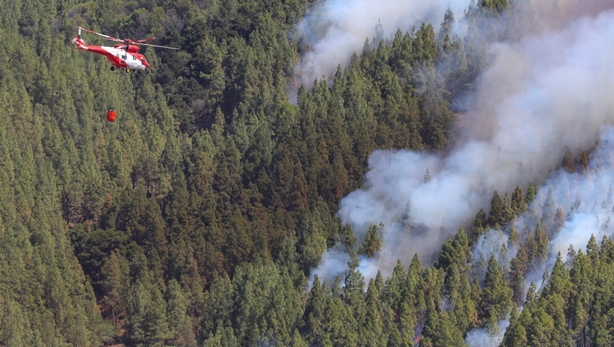 Strong winds and high temperatures of over 32C are making the battle to fight the fires more difficult.
The wildfire affects around 2,500 acres, according to the regional government.
Two-hundred fighters are on the ground and ten aerial vehicles have been deployed to Gran Canaria to fight the blaze.
Police said they believe the fire was started by someone using a soldering iron tool.
A 55-year-old man was arrested yesterday.