Pope Francis has appealed for peace in Sudan following a bloody crackdown by security forces on pro-democracy protesters in Khartoum last week.
"The news coming from Sudan is giving rise to pain and concern," the pope said in his weekly address to crowds in St Peter's Square.
"We pray for these people, so that the violence ceases and the common good is sought in the dialogue."
Opposition medics say 113 people were killed in this week's violence in the Sudanese capital.
The government has put the death toll at 61, including three members of the security services.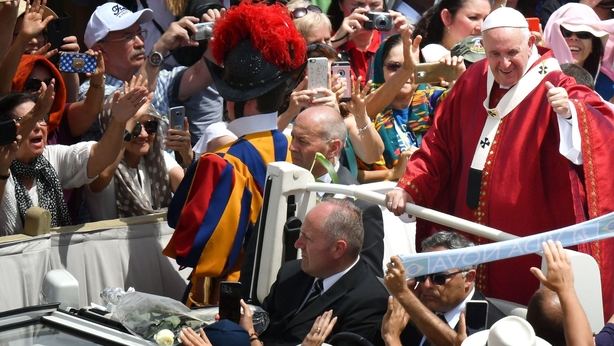 Sudan's main alliance of opposition groups and protesters has urged workers and employees to stay home today.
It is launching what it called a campaign of civil disobedience to force military rulers to hand over power to civilians.
Sudanese police today fired warning shots to disperse protesters building roadblocks in the capital
It was part of the civil disobedience campaign against the ruling generals following a bloody crackdown that left dozens dead.
The campaign got under way nearly a week after the assault on demonstrators at a sit-in outside army headquarters, which followed talks breaking down between protest leaders and military rulers.
Following the call for civil disobedience, protesters set about building roadblocks in Khartoum while markets and shops were closed in several other towns and cities.
---
Read more
---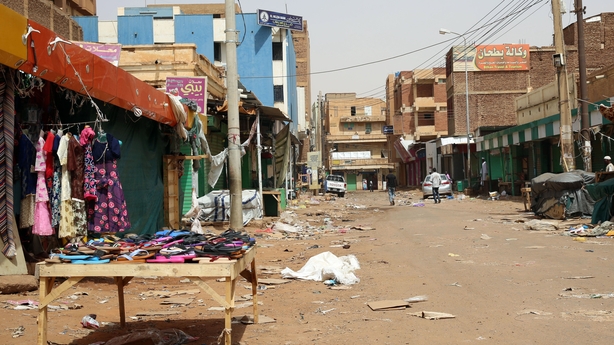 In the capital's northern Bahari district, people gathered tyres, tree trunks and rocks to build new roadblocks.
"Almost all internal roads of Bahari have roadblocks. Protesters are even stopping residents from going to work," a witness said.
But riot police swiftly moved in, firing gunshots in the air and tear gas at demonstrators before clearing the makeshift barriers, he said.
The Sudanese Professionals Association, which first launched protests against longtime ruler Omar al-Bashir in December, said the civil disobedience campaign would continue until the military rulers transfer power to a civilian government.