Hila Fenlon and Heba Al Tamimi have never met and maybe never will.
They are mothers living on either side of the Israel-Gaza border - Hila is an Israeli, Heba a Palestinian.
They both have some connection to Ireland.
For Hila Fenlon, it's her name.
We need your consent to load this rte-player contentWe use rte-player to manage extra content that can set cookies on your device and collect data about your activity. Please review their details and accept them to load the content.Manage Preferences
As far as she knows her previous marriage to an Englishman with an Irish name made her and her children the only Fenlons in Israel.
For Heba Al Tamimi some of her family live in Dublin. She travels to see them in Jordan when she can get permission to leave the Gaza.
Trauma is something both talk about; the insidious impact of fear and trauma on families and children, trauma born of conflict.
"Enough is enough. We need to live our life, we need to live normal life, to feel like other people in the world" - Heba Al Tamini
Full scale wars were fought, between militant groups in Gaza and Israel in 2008, 2012 and 2014. Other upsurges or 'rounds' preceded, punctuated and post-dated those engagements.
Thousands of rockets and airstrikes have left their mark on buildings and the people on both sides of the border.
Hila Fenlon is a farmer. She grows her produce in plastic tunnels near her home in Nativ Ha'asara, about 300m from the border with Gaza. No one in the community is ever further than a five second run away from a bomb shelter.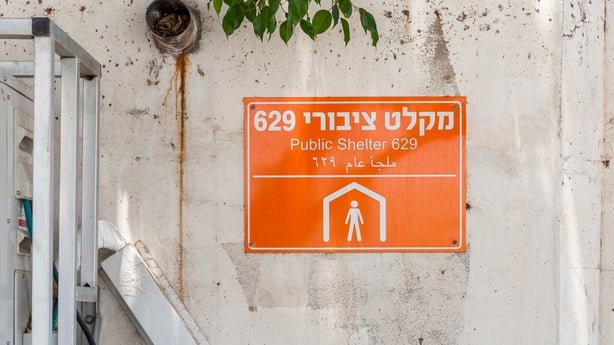 "Growing up here, we had rockets every day. The average number of rockets we had was about five a day, so my kids grew up running away from rockets five times a day"
She has videos of rockets from Gaza being intercepted by Israel's Iron Dome rocket defence system on her phone. White puffs against a blue sky show another intercepted rocket. But her home is too close to the border for the system to be effective. Her farm is under the flight path and debris from rockets and interceptor missiles fell into her greenhouses last week.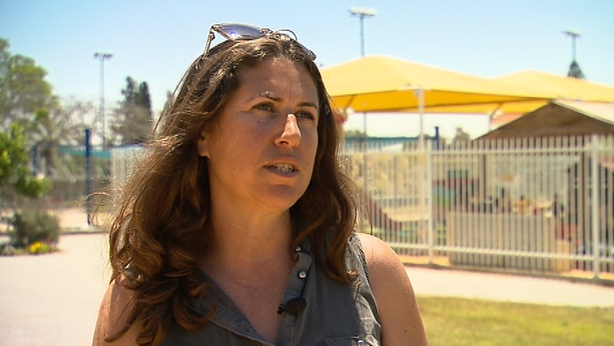 She called the bomb squad to take them away and repaired the green house, but the effect of the rockets is greater than their destructive power. She knows things are worse in Gaza, but she hates the impact the threat of rockets has in Israel.
"Rockets are part of our everyday life, whether they come or they don't come, children are ready to run for their lives 24-7.
"Kids, either in a preschool or an ordinary school, they study in bomb sheltered class. When they wait for the school bus to come they are waiting inside a bomb shelter".
"I see my neighbours as my neighbours" - Heba Fenlon
Heba Al Tamimi's apartment block was in the middle of heavy fighting in the 2014 Gaza war. Her family slept in the hallway for ten days as bombing, shelling and machine gun fire hit buildings in her neighbourhood.
"Half ton bombs were dropped, curtains were flying, windows were broken. We stayed in the hall in front of the elevator for ten days and we had shortages of food and water and it was really a scary moment for me and for my children.
"On the same day two of my daughter's friends were killed in this bombing. They were coming back from school at the same time as they started bombing and a lot of children were injured."
She is a kindergarten headmistress. She sees the impact on trauma on families. In a perverse reversal of the norm, children worry if their parents are safe while they are at school. Aggressive behaviour is common after bombings. Women suffer domestic violence. Children bear the brunt of traumatised homes. Bombings bring massive distress to the young pupils.
"First of all they start screaming because they are afraid because they want their mothers. The parents start calling us (asking) 'What's happened to our children?', 'We want our children back home immediately'. And our reaction as teachers is that we try to calm the parents, try to calm the children, tell the parents that it's not safe for us to move the children" .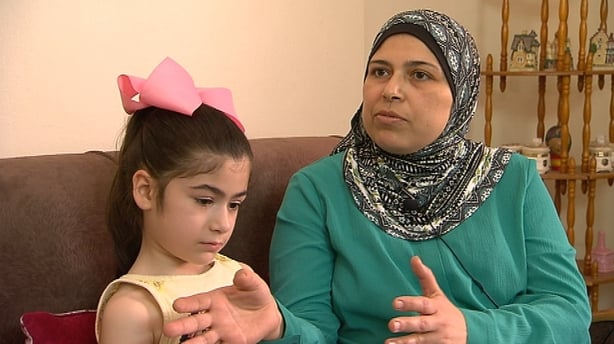 Even amidst the suffering in Gaza, Heba does think of the impact of war on ordinary Israelis like Hila Fenlon.
"They have the same feelings as us, of course! They are people – every human will be afraid".
Her message to decision makers with a role in the conflict is frank: "Enough is enough. We need to live our life, we need to live normal life, to feel like other people in the world".
Hila Fenlon says she makes a distinction between the Hamas leadership and the people of Gaza: "I see my neighbours as my neighbours".