Hitting Venezuela with oil sanctions to undermine the Maduro regime, Washington's latest gambit could turn 20 years of frosty relations still icier.
US links with Caracas nosedived when Nicolas Maduro's Bolivarian Socialist predecessor Hugo Chavez came to power in 1999, and did not improve during his 14 years in power.
They slid even further on 23 January when some 50 countries, led by the United States, recognised Juan Guaido, leader of the opposition-controlled legislature, as president.
Sanctions add another layer of permafrost.
Hugo Chavez's "Bolivarian revolution" from 2001 saw a wave of nationalisations, from agriculture and retail to the energy sector - a "reappropriation" of assets that hit US groups including ConocoPhilipps and Exxonmobil, which launched legal actions.
In 2002, president Chavez accused the George W. Bush administration of backing a failed coup.
Washington abhorred Chavez-flavoured anti-liberalism as well as his close ties to Iraq, Libya and Cuban President Fidel Castro.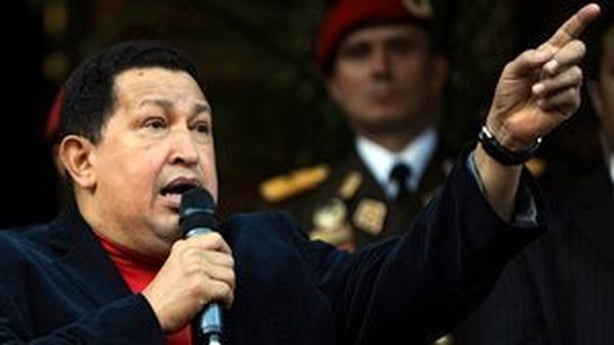 There was further US concern at alleged links to Colombian guerrillas which the Venezuelan leader denied, all the while railing at what he termed US imperialism.
Hugo Chavez dialled up the invective several levels during president Bush's time in office, variously labelling his US counterpart "the Devil," "a coward," "a killer," an "alcoholic," "a liar," and "a donkey" as well as "Mr. Danger," "an ignoramus" and "a psychologically sick man."
In 2006, US Secretary of State for Defense Donald Rumsfeld compared Hugo Chavez to Hitler.
President Chavez, and in turn Nicolas Maduro as his successor accused Washington of helping to hatch coup plots against them.
Also in 2006, the US banned the sale of US arms and military equipment to Venezuela for perceived non-cooperation in the Bush-declared "war on terror."
In 2015, Washington imposed sanctions on some Venezuelan businessmen accused of human rights abuses. Caracas responded by taking out a full-page ad in the New York Times to insist it did not pose a threat.
Further sanctions targeted regime officials and president Maduro himself.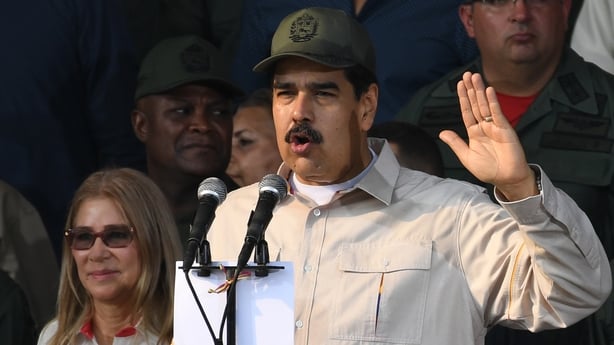 After the 2017 election of a constituent assembly which it branded illegitimate, Washington forbade US citizens and companies from buying Venezuelan public debt or stakes in state-owned energy behemoth PDVSA.
Caracas blames the measure for the country's dire shortages of food and medecines.
US President Donald Trump has angered Caracas and a wide swath of Latin American public opinion by declaring all options are on the table for Venezuela, including military action.
After a quelled military revolt in January, Nicolas Maduro accused Washington of trying to foment "a fascist coup" and then broke off diplomatic links when on 23 January the US recognised Juan Guaido as interim president.
In February, Caracas blocked the entry of aid trucks from Colombia and Brazil on the premise that letting them in could presage a military intervention.
Despite the rhetoric, the US and Venezuela have remained trade partners. However, the new sanctions risk accentuating the latter's economic meltdown.
Caracas, which earns 96% of its foreign earnings from oil, was still late last year exporting half a million barrels a day to the United States and some three-quarters of its oil-receipts are from US customers.
Washington has now blocked US-based PDVSA funds and its US subsidiary Citgo - which has refineries, pipelines and stakes in oil terminals inside the US - handing control over the accounts to Mr Guaido to 'safeguard' the assets.