Measles cases in Ireland increased by 244% between 2017 to 2018, according to UNICEF.
There were 86 cases in Ireland last year, up from 25 the previous year.
The charity is warning of a global spike in the contagious disease - with 98 countries reporting a surge.
UNICEF Ireland's Executive Director Peter Power described the figures as a "wake-up call".
He said: "We have a safe, effective and inexpensive vaccine against a highly contagious disease - a vaccine that has saved almost a million lives every year over the last two decades."
Part of a global trend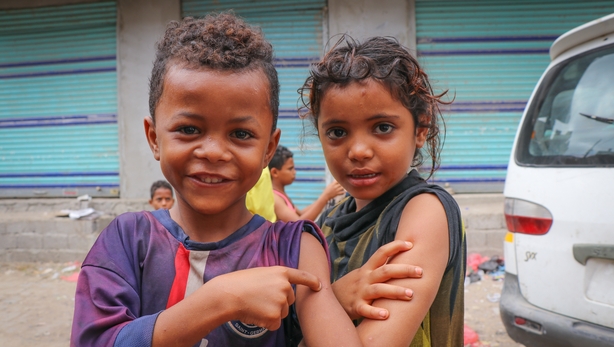 UNICEF said that globally, just ten countries accounted for more than 74% of the total increase.
Several countries that had previously been declared measles-free saw new cases - eroding progress against the disease which is highly preventable, but potentially deadly.
It blamed the resurgence on poor infrastructure and conflict in some countries, but said the anti-vaccine movement had a role to play in others.
Peter Power added: "These cases haven't happened overnight. Just as the serious outbreaks we are seeing today took hold in 2018, lack of action today will have disastrous consequences for children tomorrow."
According to analysis from the World Health Organization, which UNICEF drew on for its study, these are the increases in cases, between 2017 and 2018, in the ten countries with the highest jump in measles.
Ukraine: 30,338
Philippines: 13,192
Brazil: 10,262
Yemen: 6,641
Venezuela: 4,916
Serbia: 4,355
Madagascar: 4,307
Sudan: 3,496
Thailand: 2,758
France: 2,269
UNICEF said that Ukraine, the Philippines and Brazil saw the largest increases in measles cases from 2017 to 2018.
In Ukraine alone, there were 35,120 cases of measles in 2018. According to the government, another 24,042 people were infected just in the first two months of 2019.
In the Philippines so far this year, there have been 12,736 measles cases and 203 deaths recorded, compared to 15,599 cases in the whole of 2018.
---
Read more:
European measles cases highest in a decade as pockets refuse vaccination
Measles cases increase by 30% worldwide - WHO
---
Ukraine
UNICEF said it is helping to provide ongoing support to increase immunisation in Ukraine, and last month the Ministry of Health there launched an immunisation drive in schools and clinics in the Lviv region in the west of the country, which has been worst affected.
Negative attitudes towards immunisation there, as well as a previous shortage in the vaccine, have been blamed for the upsurge in cases.
Philippines
The government in the Philippines is conducting a campaign with UNICEF's support to vaccinate nine million children across 17 regions, and a social media campaign has been launched to convince parents.
Yemen
In Yemen, where three years of conflict has led to a measles outbreak, local authorities with support from UNICEF, the WHO and GAVI, vaccinated more than 11.5 million children last month.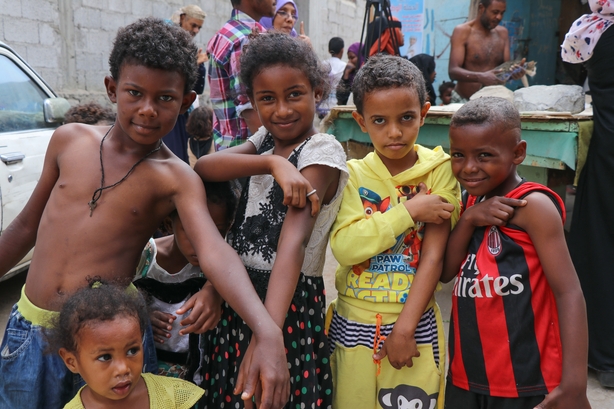 How does measles spread?
UNICEF says measles is highly contagious - even more so than Ebola, tuberculosis or the flu.
The virus can be contracted by someone up to two hours after an infected person has left a room. It spreads through air and infects the respiratory tract.
It has the potential to kill malnourished children or babies who are too young to be vaccinated. There is no specific treatment.
The charity said that while countries with poor health infrastructure and civil strife are particularly vulnerable, there has also been an increase in the developed world.
In the United States, the number of measles cases increased six-fold between 2017 and 2018, reaching 791 cases. More recently, it has seen outbreaks in New York and Washington state.
Peter Power said: "Almost all of these cases are preventable, and yet children are getting infected even in places where there is simply no excuse."