The widespread and premeditated gang rape and murder of women and children are among the human rights abuses recorded in two UN reports on South Sudan released in recent days.
The UN Commission on Human Rights in South Sudan reported that "sexual and gender based violence remain a central characteristic of the conflict".
It described sexual violence against women "on a massive scale", but also said sexual violence against men and boys, "remains significantly under-reported due to social stigma".
The Commission took 135 detailed individual witness statements and gathered over 3,100 documents, including confidential records, covering incidents in South Sudan since December 2013.
The report said children continue to be killed in the conflict "as a result of being directly targeted or caught in the crossfire of ongoing military operations".The report says the violence against children is, in many cases, "deliberate".
"The Commission heard accounts of children being shot in the back as they fled, and being deliberately beaten, including a baby being swung against a tree. The Commission also continued to document cases of sexual violence against children including the rape of girls as young as seven years old and the sexual mutilation of a 12-year-old boy."
Children are also abducted and forcibly recruited into militia groups.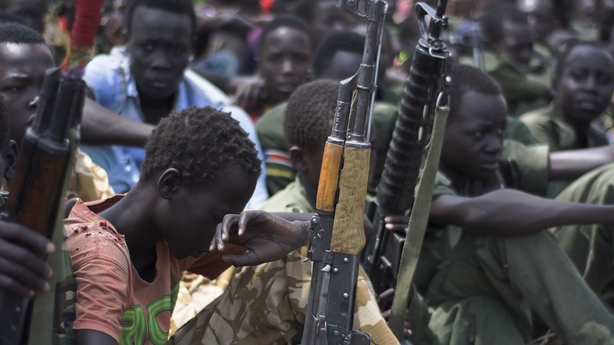 The violence recorded in the reports persists despite a peace agreement being signed last year between President Salva Kiir and his former ally Riek Machar, who he sacked as vice president in 2013. The two men led rival factions in a civil war since, which largely continued since their split.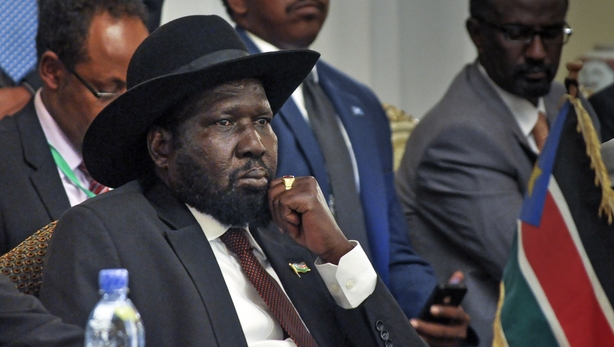 Rival factions have competed for control of oil, on which the economy of South Sudan depends. The UN says that control of oil "has been a central dynamic of the conflict" between rival factions. "Human rights have become a casualty in oil producing areas of the country, where armed conflict has continued", the report says.
The human rights abuses have been perpetrated by all sides in the conflict, according to the report. One woman told the report investigators that she was attacked in front of her children. "[The soldier] raped me while my children were watching; they didn't understand and thought he was killing me and were crying. […] After he left I took the children and sat under a tree and cried."
A separate report carried out by the UN Human Rights Office (OCHR) and UN peacekeeping mission in South Sudan (UNMISS) interviewed another 175 women in the Unity State area. In its key findings, the report said the UNMISS Human Rights Division (HRD) recorded "55 incidents of violence against women and girls, involving 175 victims, that occurred between September and December 2018. Of these 175 victims, 134 were survivors of rape or gang rape, while 41 were victims of other forms of sexual and physical violence including one case of unlawful killing, as well as flogging, beating, sexual molestation and forced nudity. Of the 134 female survivors of rape or gang rape, 50 were girls between the ages of 8 and 17".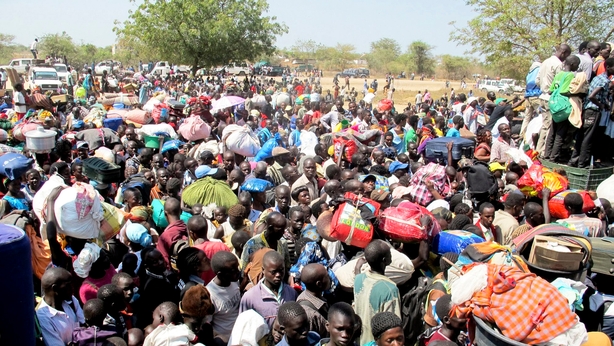 The report records the gang rape of pregnant women. Victims were told they would have been killed if they were male. Women were found to have been systematically targeted as they searched for food and firewood long distances from their homes.
One interviewee 30 year old told the UN team "We women do not have a choice. There is no alternative for us. If we go by the main road, we are raped. If we go by the bush, we are raped. I was raped among others in the same area repeatedly on three different occasions. We avoided the road because we heard horrible stories that women and girls are grabbed while passing through and are raped, but the same happened to us. There is no escape - we are all raped."
Another 50-year-old described being beaten after the gang who raped her tried to kidnap her daughter:
"After we all were raped, the armed men wanted to take my daughter with them, so I cried wildly and begged them not to do so. As a result, one of them hit me very badly at my back using the butt of his rifle. I fell to the ground and covered my daughter with my body, trying not to allow the armed men to take her. Before they left us, some of them threw punches and kicks on me for not allowing them to take my daughter. Those armed men were just like my sons, but they were so cruel. They do not have mercy."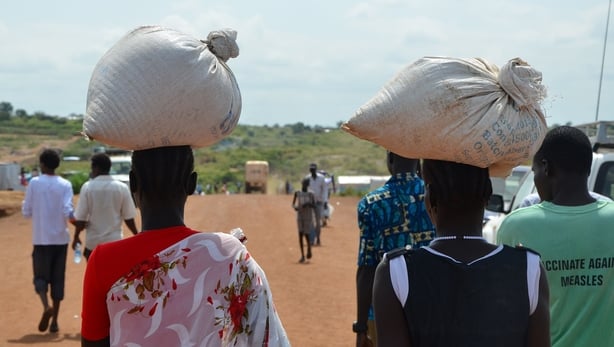 Both UN reports identify the lack of criminal prosecutions and a general lack of accountability as an exacerbating factors in the attacks. Researchers in both reports identified individuals they believed to have directed violence.
UNMISS says it has identified a former militia leader, who now occupies the rank of lieutenant general in the South Sudan Defence Forces as a suspect in "the use of rape as a weapon of war against women and girls".
A report by a South Sudanese Government committee led by the Minister of Gender, Child and Social Welfare concluded last year that allegations of sexual violence in northern Unity were "unfounded and baseless".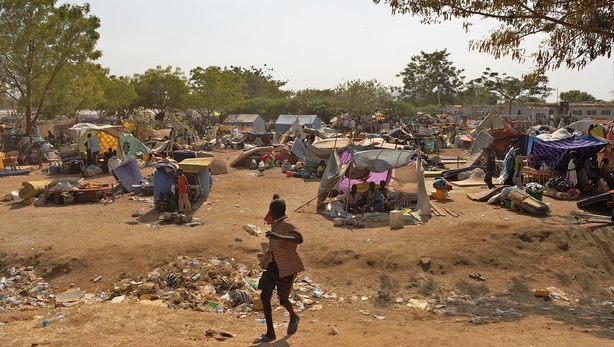 However, the UNMISS report said the widespread attacks were "consistently premeditated and carried out with a degree of organisation by various armed actors operating in these areas".
The UN Commission on South Sudan report has also documented incidents of arbitrary detention and torture by the government. Credible allegations of South Sudanese state security organs abducting and detaining refugees from neighbouring Uganda and Kenya are also recorded.
Among the recommendations of the reports are call for reforms in the legal system to ensure higher levels of prosecutions for violent and sexual crimes as well as better resourcing of mental health facilities for survivors.