One striking garment worker has been killed and 50 others injured in Bangladesh after police fired rubber bullets and tear gas at around 5,000 protesters in Dhaka.
Water cannon was also used to disperse 10,000 strikers in a fourth day of industrial action who were blocking a major highway in Savar.
Around 50,000 workers have walked out of their factories, which make clothes for retailers such as H&M, Walmart, Tesco and Aldi, demanding higher wages.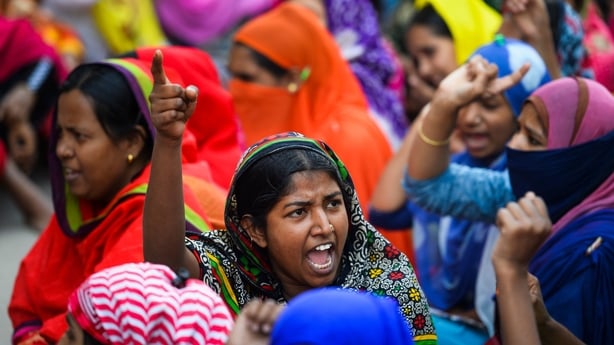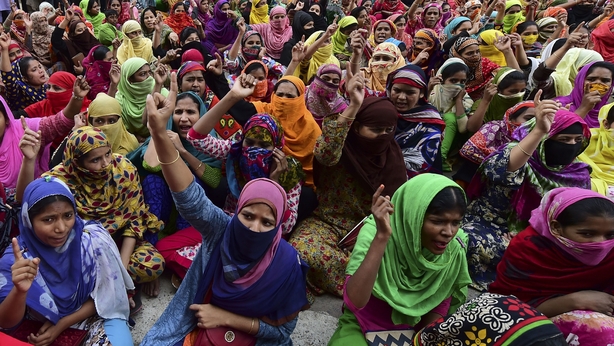 More than 4,500 textile and clothing factories are affected, which made more than €27bn worth of apparel last year.
The protests are the first major test for Prime Minister Sheikh Hasina since winning a fourth term in office.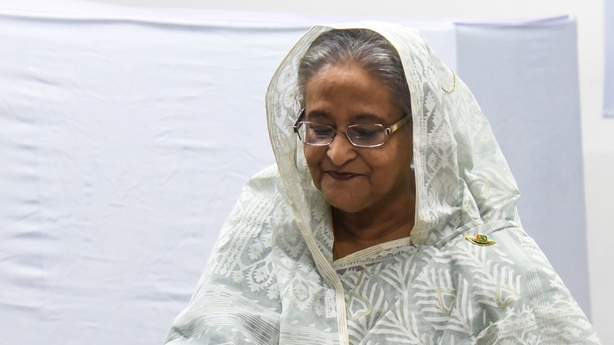 The election was marred by violence, thousands of arrests and allegations of vote rigging and intimidation.
Bangladesh is the world's second-largest garment maker after China.
The country raised the minimum monthly wage for the garment sector's four million workers by 51% to 8,000 Taka, or approx €90, from December.
But senior workers say their raise was less than this and unions say the hike fails to compensate for price rises in recent years.
They warn that more strikes may be on the cards and could spread.
The impoverished nation's garment workers are some of the lowest paid in the world.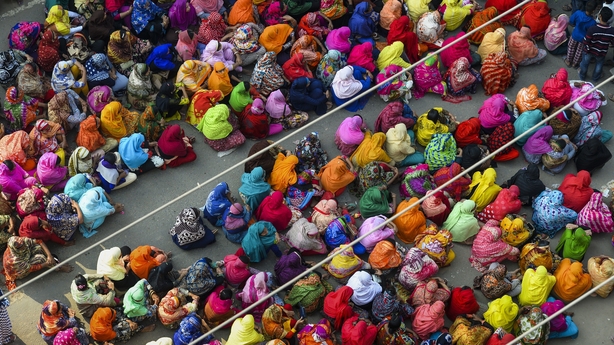 A protesting worker at Kalshi said that they "won't leave the road until our demand is met".
Another worker said that manufacturers have hired local musclemen to stop workers in other factories from joining the protest.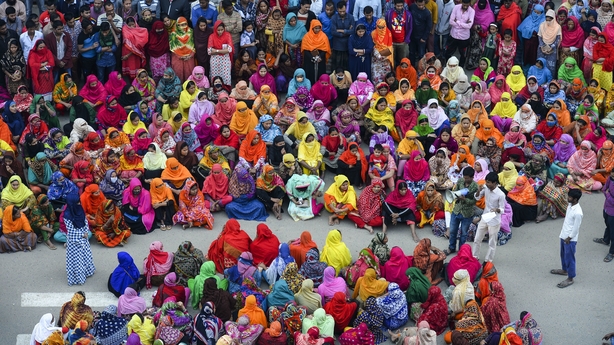 The protests came despite a move by the country's authorities to set up a committee to review wages.
The industry also has a poor workplace safety record, with the collapse of the Rana Plaza garment factory complex in Savar killing more than 1,130 people in 2013 in one of the world's worst industrial disasters.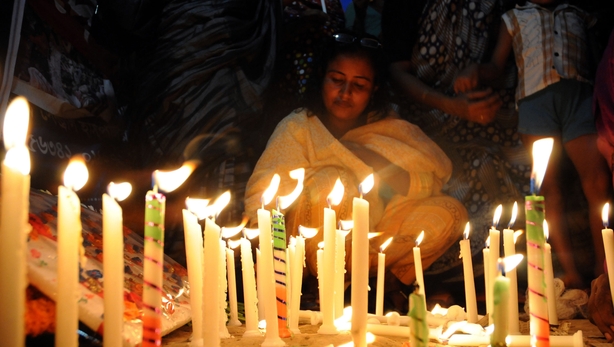 Following the disaster, major retailers formed two safety groups to push through crucial reforms in the factories, prompting manufacturers to plough in more than $1 billion in safety upgrades.