Indonesian rescuers have used drones and sniffer dogs to search for survivors along the devastated west coast of Java hit by a tsunami that killed at least 429 people, warning more victims are expected to be uncovered as the search expands.
Thick ash clouds continued to spew from Anak Krakatau, a volcanic island where a crater collapse at high tide on Saturday sent waves smashing into coastal areas on both sides of the Sunda Strait between the islands of Sumatra and Java.
At least 154 people remain missing. More than 1,400 people were injured, and thousands of residents had to move to higher ground, with a high-tide warning extended to tomorrow.
Rescuers used heavy machinery, sniffer dogs, and special cameras to detect and dig bodies out of mud and wreckage along a 100km stretch of Java's west coast and officials said the search area would be expanded further south.
"There are several locations that we previously thought were not affected," said Yusuf Latif, spokesman for the national search and rescue agency.
"But now we are reaching more remote areas...and in fact there are many victims there," he added.
The vast archipelago, which sits on the Pacific "Ring of Fire", has suffered its worst annual death toll from disasters in more than a decade.
Earthquakes flattened parts of the island of Lombok in July and August, and a double quake-and-tsunami killed more than 2,000 people on a remote part of Sulawesi island in September.
It took just 24 minutes after the landslide for waves to hit land, and there was no early warning for those living on the coast.
Desperately-needed aid has flowed into a stretch of Indonesia's tsunami-struck coastline, but humanitarian workers are warning that clean water and medicine supplies are dwindling as thousands cram into makeshift evacuation centres.
Fears about a public health crisis come as the death toll from Saturday's volcano-triggered disaster rose to 429, with thousands more displaced from flattened homes.
"A lot of the children are sick with fevers, headaches and they haven't had enough water," said Rizal Alimin, a doctor working for NGO Aksi Cepat Tanggap, at a local school that was turned into a temporary shelter.
"We have less medicine than usual... It's not healthy here for evacuees. There isn't enough clean water. They need food and people are sleeping on the floor."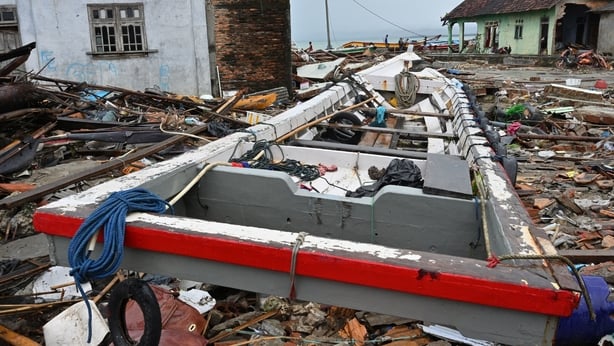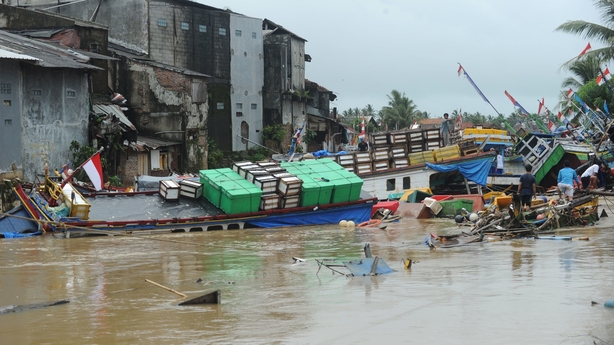 Aid was flowing in mainly by road while two government boats were on their way to several islands near the Sumatran coast to help dozens of marooned residents.
Officials have said the evidence suggested that an eruption caused a section of the crater to collapse and slide into the ocean, triggering the tsunami.
Unlike those caused by earthquakes, which usually trigger alert systems, volcano-triggered tsunamis give authorities very little time to warn residents of the impending threat.
Indonesia's disaster agency initially said there was no tsunami threat at all, even as the killer wave crashed ashore.
It was later forced to issue a correction and an apology as it pointed to a lack of early warning systems for the high death toll.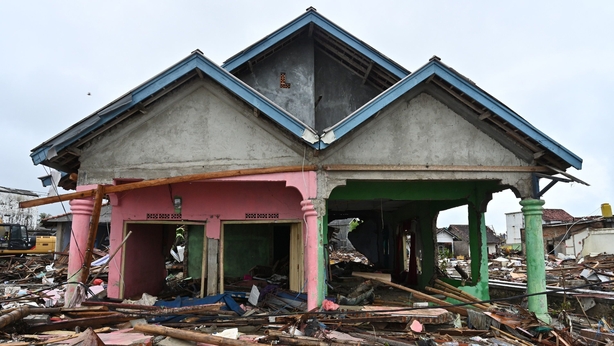 Disaster agency spokesman Sutopo Purwo Nugroho said yesteday: "The lack of a tsunami early warning system caused a lot of victims because people did not have the time to evacuate."