Interpol has announced that Kim Jong-yang of South Korea had been chosen as its new president, beating a Russian official whose candidacy had unnerved Western nations.
The US-backed Mr Kim, Interpol's acting president, was picked at a meeting of delegates from Interpol member nations in Dubai to replace Meng Hongwei, who went missing in his native China in September.
Beijing later said he resigned his post at Interpol after being charged with accepting bribes.
Mr Kim beat Alexander Prokopchuk, whose running had prompted claims his appointment would politicise Interpol and see it used to hunt down enemies of Vladimir Putin.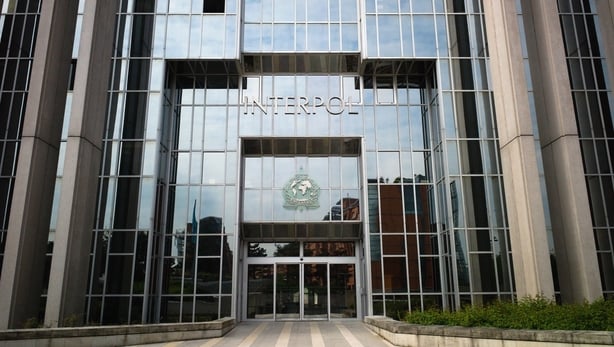 Interpol said on Twitter that Mr Kim had been elected for a two-year term.
The body's presidency, a largely ceremonial role, is typically held for four years.
It said Nestor R Roncaglia of Argentina had been elected to a three-year term as vice president for the Americas.
"Our world is now facing unprecedented changes which present huge challenges to public security and safety," Mr Kim told Interpol's general assembly in Dubai, according to the agency's Twitter.
"To overcome them, we need a clear vision: we need to build a bridge to the future."
Day-to-day work is handled by Secretary-General Jurgen Stock of Germany, but the presidency still commands influence.
Mr Kim, 57, worked in the South Korean police for more than 20 years before retiring in 2015.
South Korea's President Moon Jae-in congratulated Mr Kim on becoming the first South Korean to head the organisation.
"We're very proud. I, together with our people, am sending congratulations," Mr Moon wrote on Twitter.
The United States said yesterday that it supported Mr Kim to lead the agency after a group of US senators accused Russia of exploiting the global body to settle scores and harass dissidents.
The Kremlin said that public opposition by a group of US senators to the Russian candidate amounted to election meddling.
In Europe former Belgian prime minister and European Parliament member Guy Verhofstadt had said "democratic and free countries may need to develop a parallel organisation" if Mr Prokopchuk was elected.
"Russia has consistently misused Interpol to pursue its political opponents," he wrote on Twitter.