A former cartel operative told the US trial of Joaquin 'El Chapo' Guzman that he bribed a former Mexican cabinet minister with millions of dollars stuffed into two suitcases and hand-delivered in a restaurant.
Jesus Zambada, a government informant held in US custody since 2008, said the bribes were delivered in person to Genaro Garcia Luna, Mexico's former public security minister, in 2005 to 2006.
Zambada said the Sinaloa cartel also bribed Gabriel Regino in 2005 with a "few million dollars".
At the time Gabriel Regino was a senior police official under Mexico's now president-elect Andres Manuel Lopez Obrador when the latter was mayor of Mexico City.
Zambada said Mr Regino was bribed to secure the cartel's "protection". Mr Regino swiftly denied on Twitter ever receiving a bribe from Zambada.
Garcia Luna dismissed the testimony as "lies, defamation and perjury".
The witness alleged that at the time of the first bribe, a suitcase stuffed with $3m, Garcia Luna was a senior official in the attorney general's office, a position he held from 2001 to 2006.
At the time of the second instalment of $3-5m in 2006, he was in the federal cabinet under then president Felipe Calderon as public security minister, which meant that he presided over Mexican federal police.
Zambada made the revelations under cross examination from Guzman's defence lawyer William Purpura on his fourth and final day of testimony.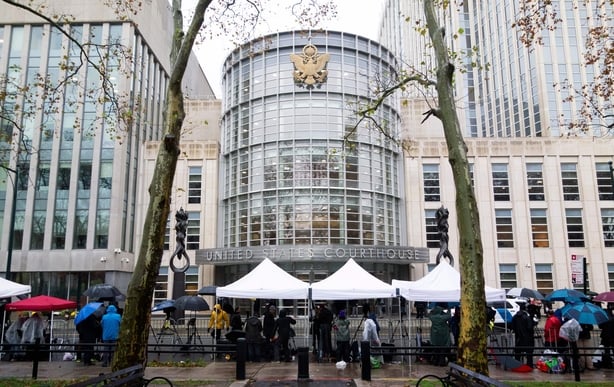 ---
In his opening statements at trial, the defence charged that the Sinaloa cartel had bribed Mexico's outgoing president and his predecessor.
Guzman, considered the world's largest drug trafficker since the death of Colombia's Pablo Escobar, is on trial in a federal court in Brooklyn under draconian security arrangements after twice escaping from prison in Mexico.
His trial is now into a second week. On Monday, Zambada testified how Guzman ordered at least six deaths, including of a rival who refused to shake his hand, and the rival's wife.
US prosecutors also admitted into evidence a diamond-encrusted pistol emblazoned with Guzman's initials.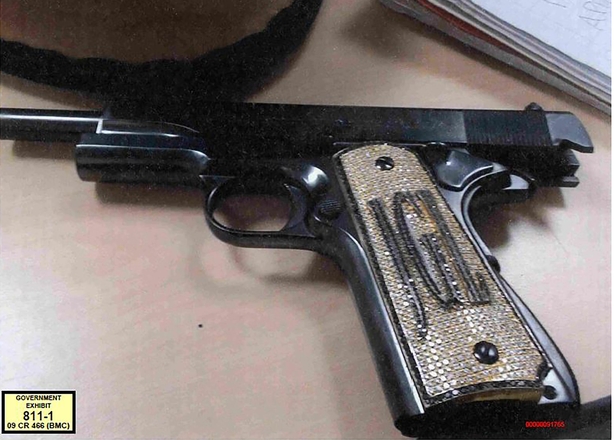 The alleged Sinaloa co-founder faces 11 trafficking, firearms and money laundering charges that will likely see him incarcerated for the rest of his life in a maximum security US prison if he is convicted.
Accused of smuggling more than 155 tons of cocaine into the United States over 25 years, he was extradited to the United States in January 2017.