Five people have died in a wildfire that has devastated an area north of Sacramento, the local sheriff's office has said.
The Butte County Sheriff's Office said the victims were located yesterday in the town of Paradise, whose 26,000 residents were told to flee the fire's path.
"The preliminary investigation revealed that the victims were located in vehicles that were overcome by the Camp Fire," said a statement, adding that they had yet to be identified.
The director of the California Governor's Office of Emergency Services said authorities are still trying to "get a better handle on the number of fatalities."
Aerial footage shows enormity of wildfire that has devastated an area north of Sacramento in California | Read more: https://t.co/AaXtbpO5yQ pic.twitter.com/okpdRx4ThZ

— RTÉ News (@rtenews) November 9, 2018
Homes, hospitals and schools were destroyed in the town of Paradise.
"The town is devastated, everything is destroyed," said California Department of Forestry and Fire Protection spokesman Scott Maclean, who spent much of the day in Paradise.
"There's nothing much left standing," he said.
The flames have been driven by strong winds and dry conditions.
County Fire Chief, Darren Read said the town of Chico, with population of 93,000, could be next in the path of the wildfire.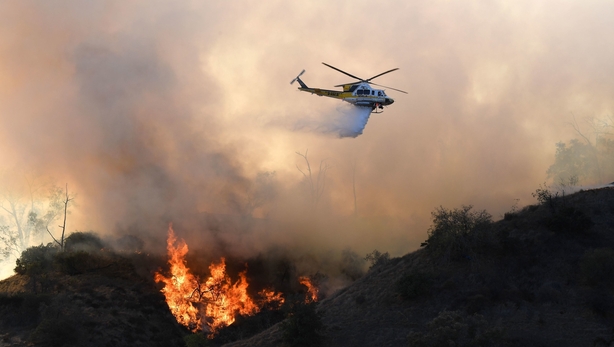 There are reports of fatalities but Police say those reports have not yet been verified.
The fire was the fiercest of several wind-driven blazes across California yesterday, during one of the state's worst years for wildfires.
Firefighting aircraft were unable to operate due to high winds, which were forecast to strengthen today.